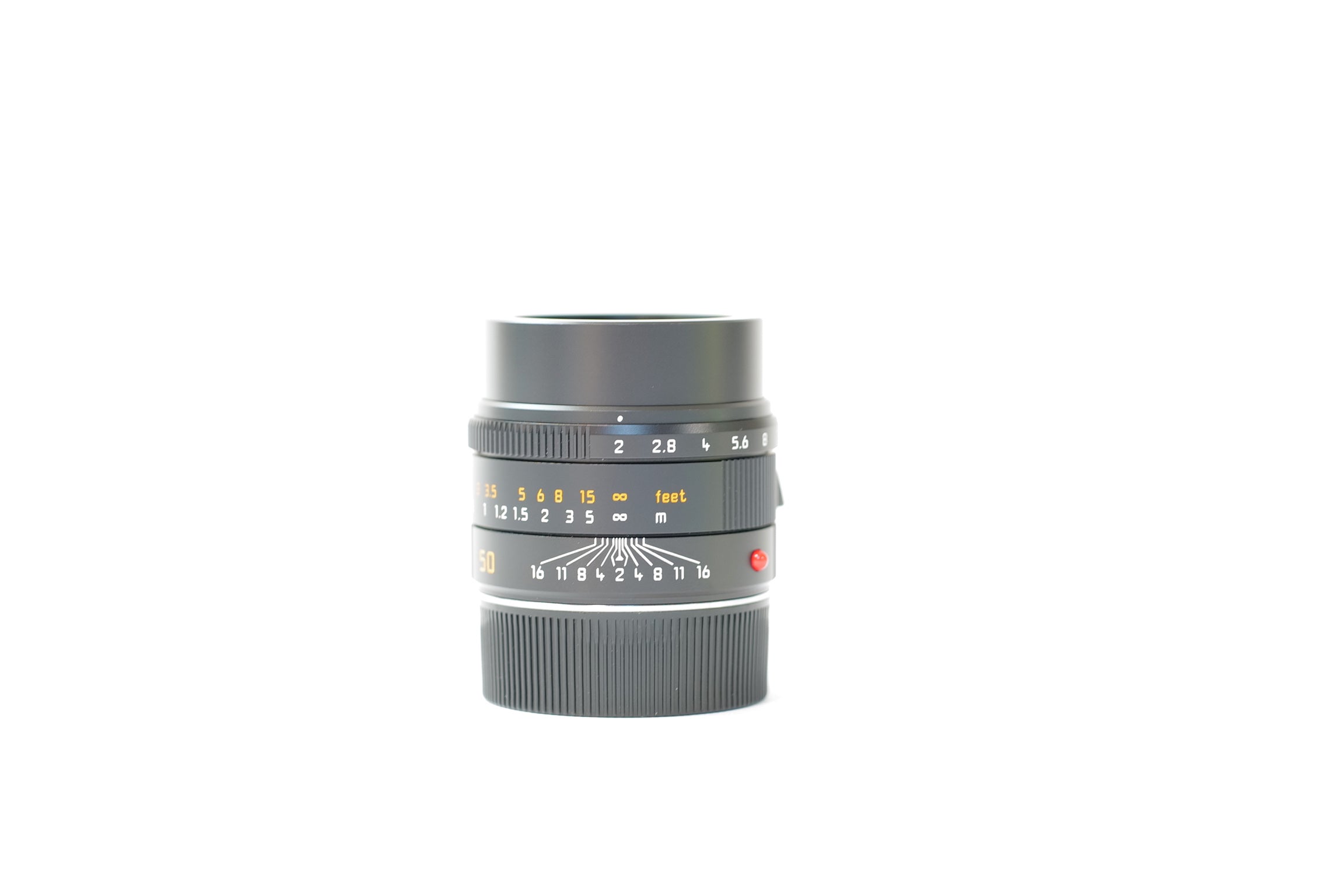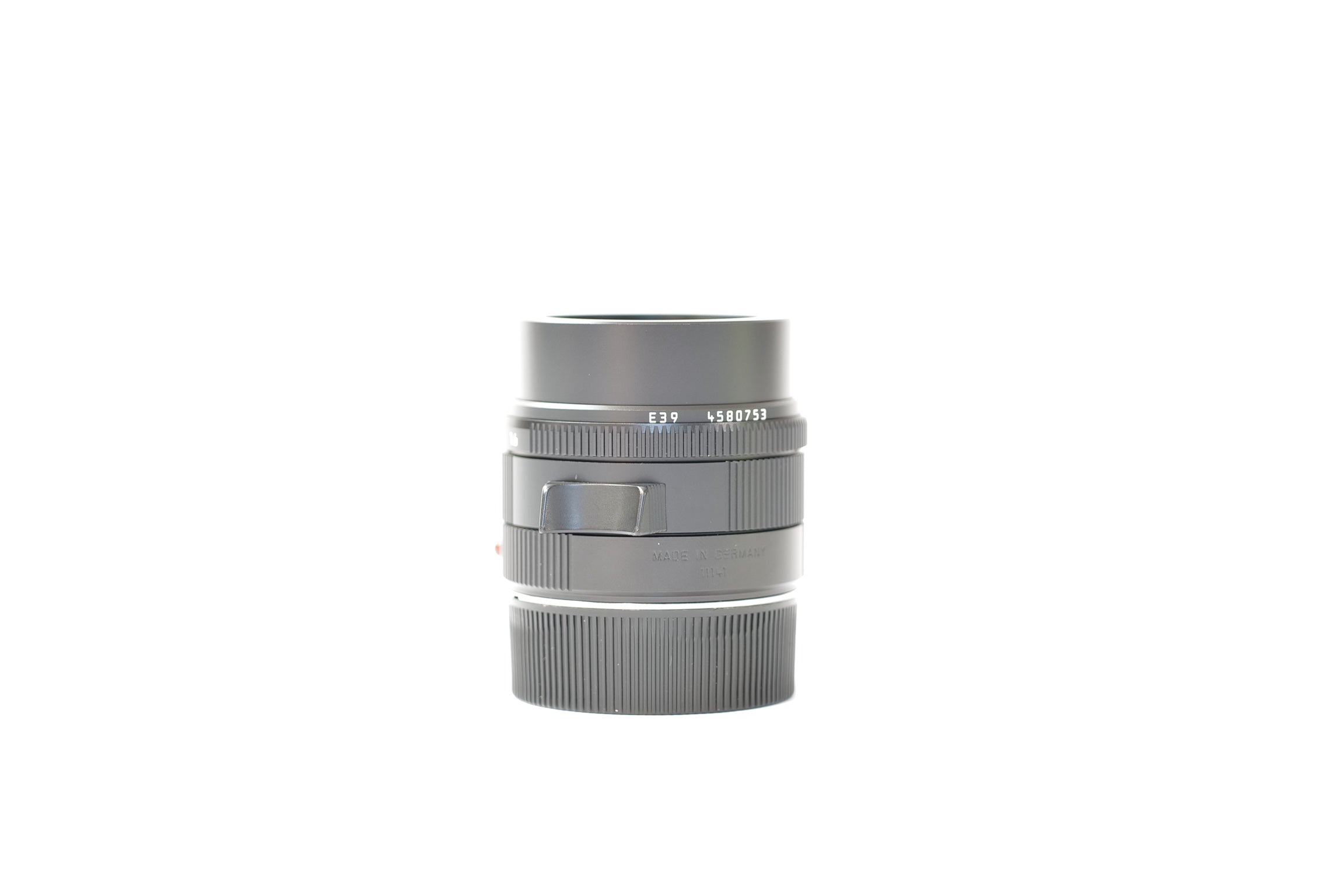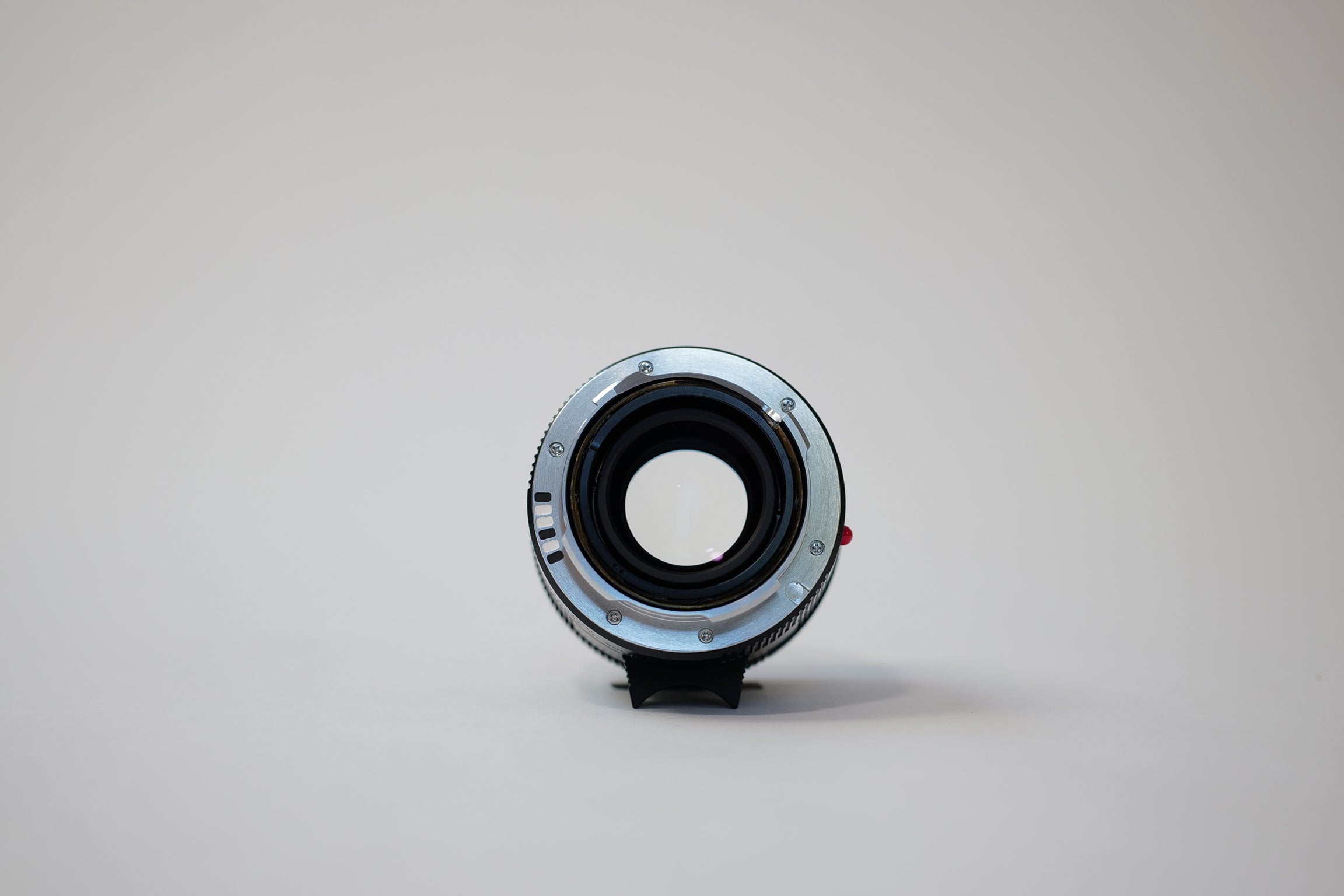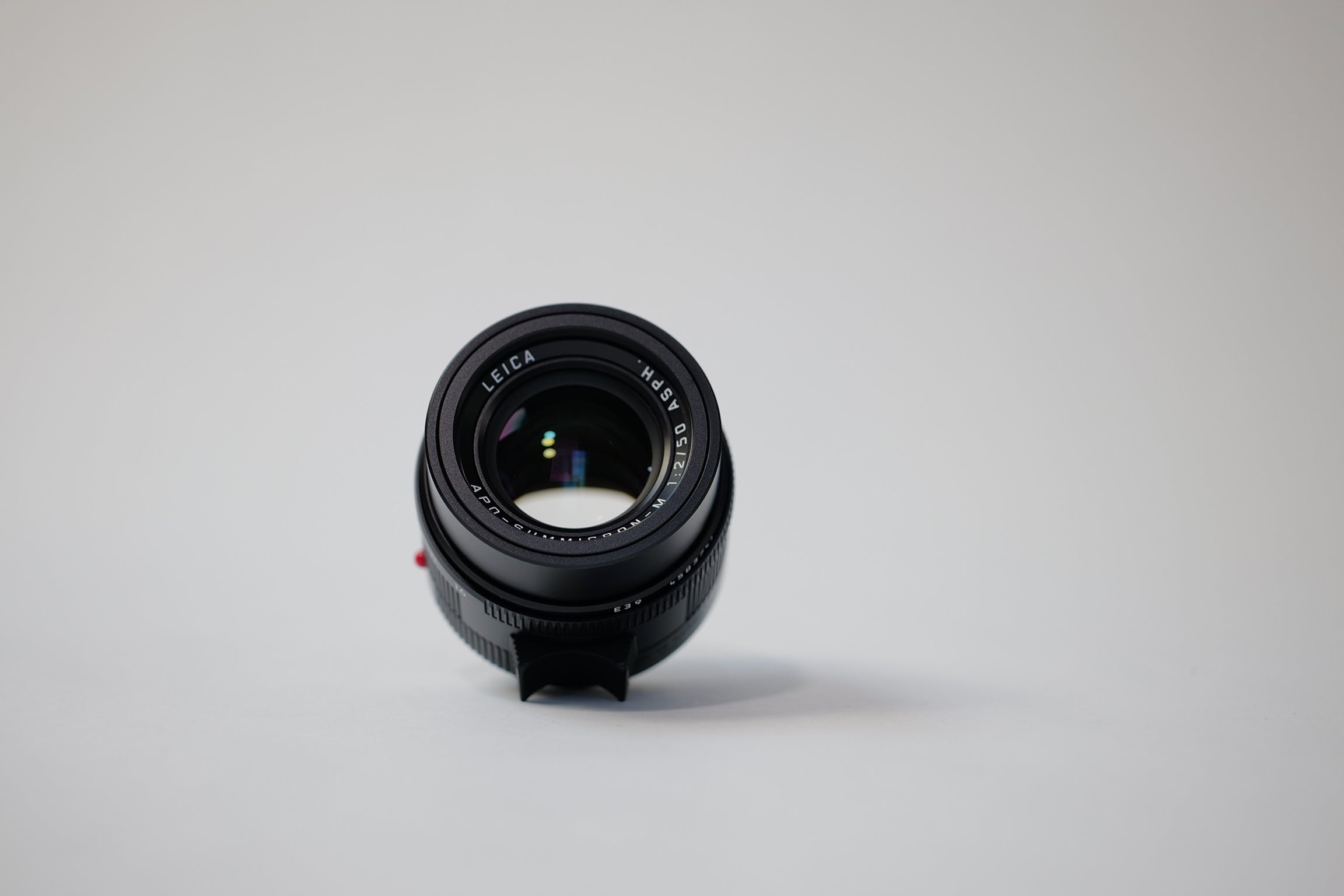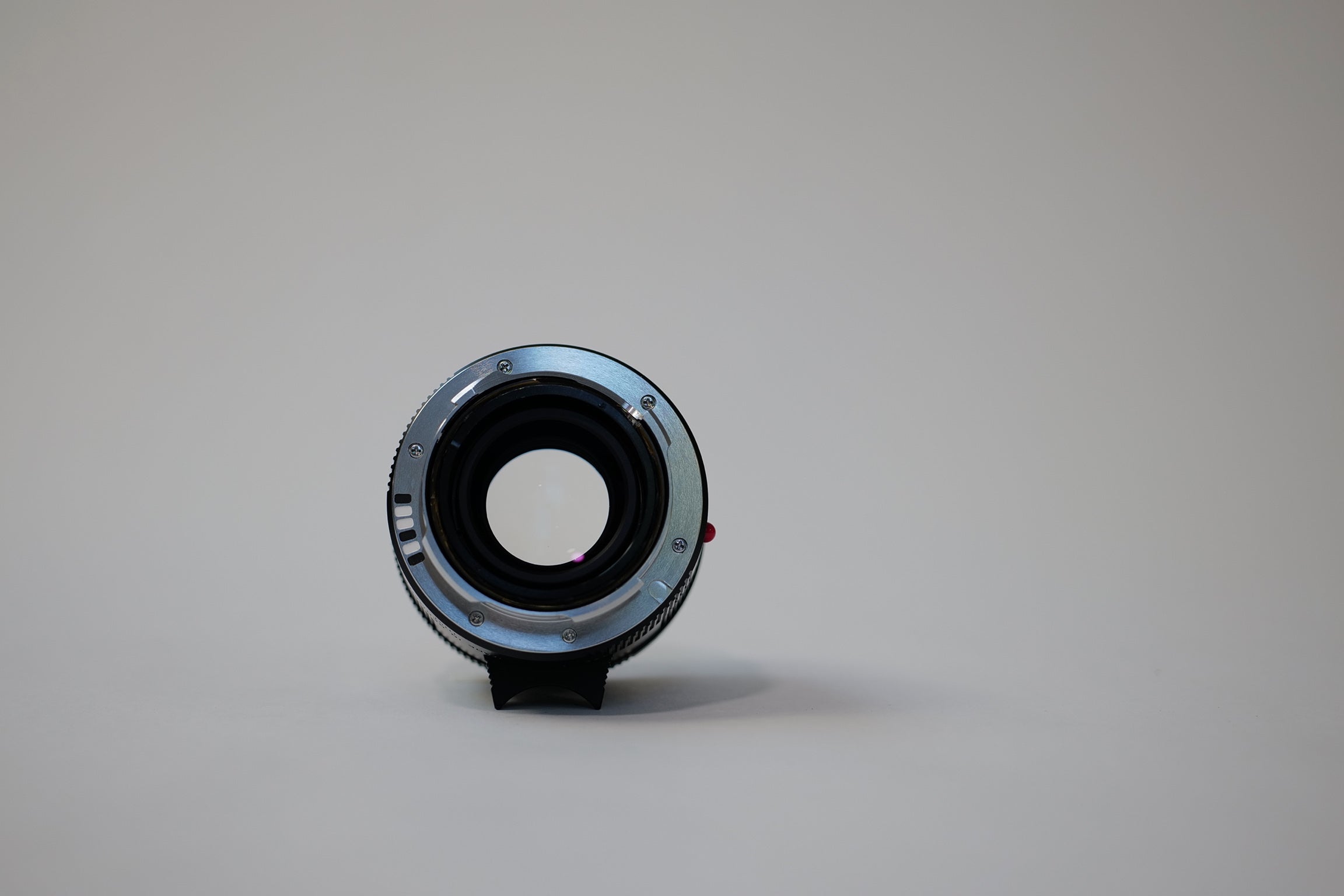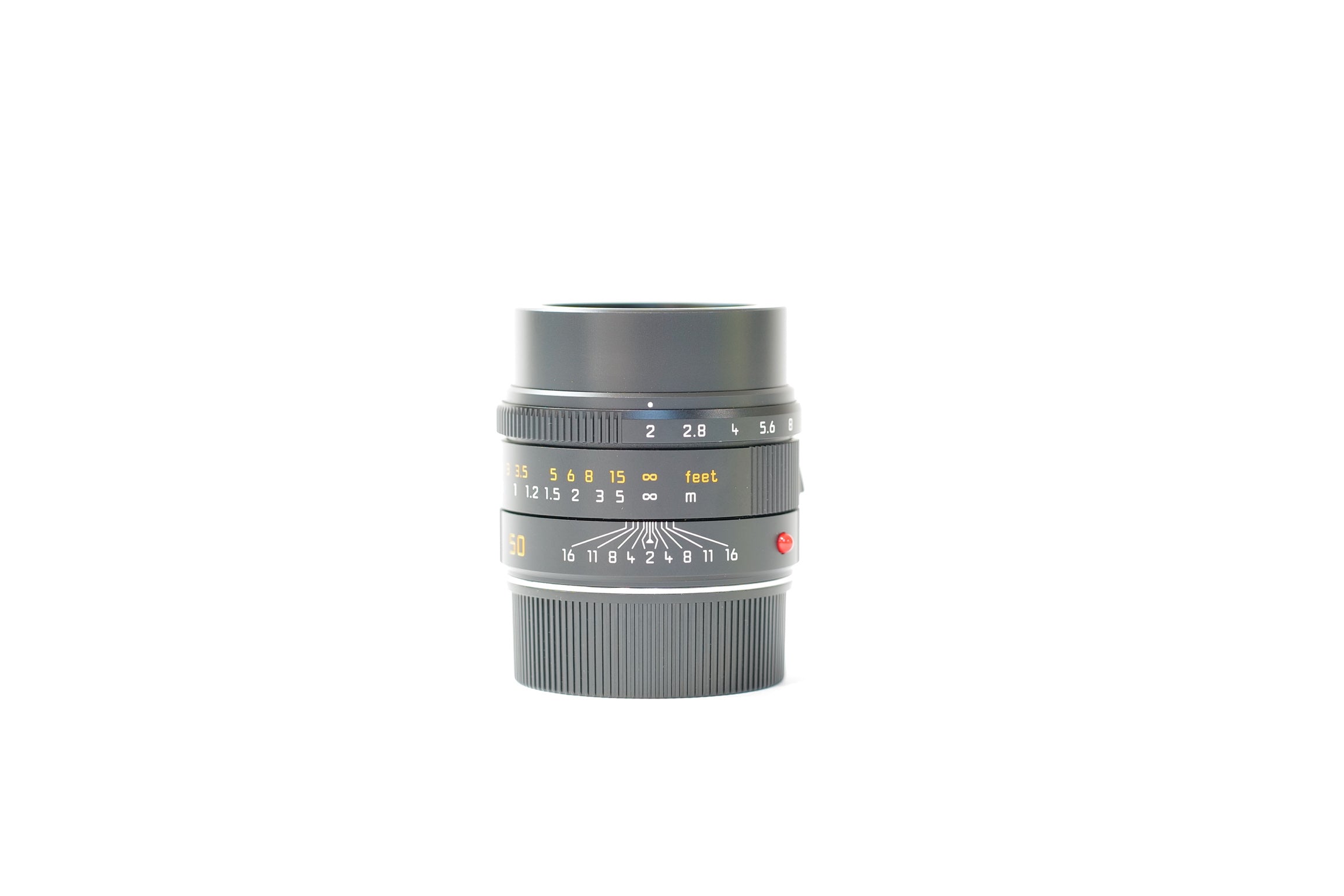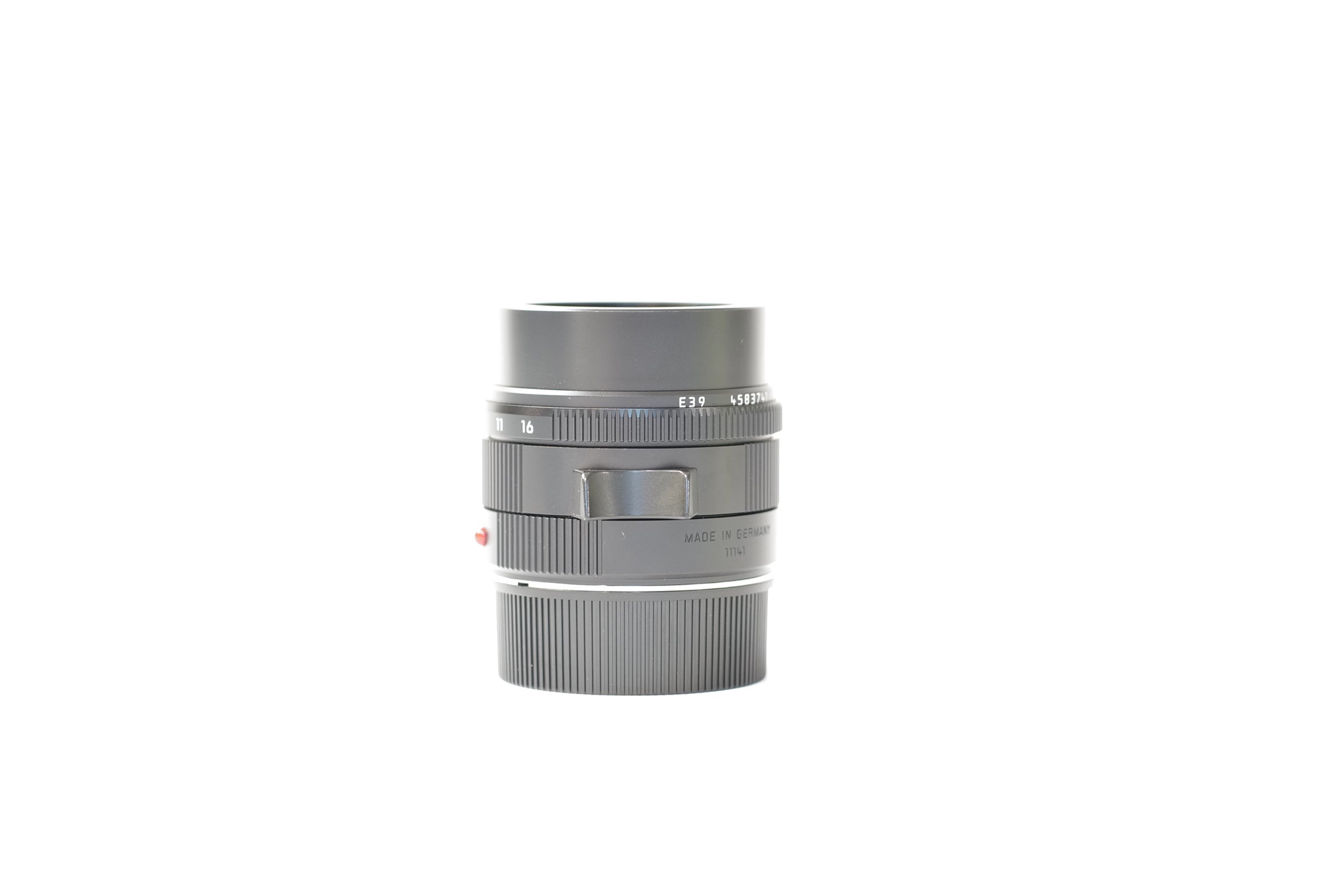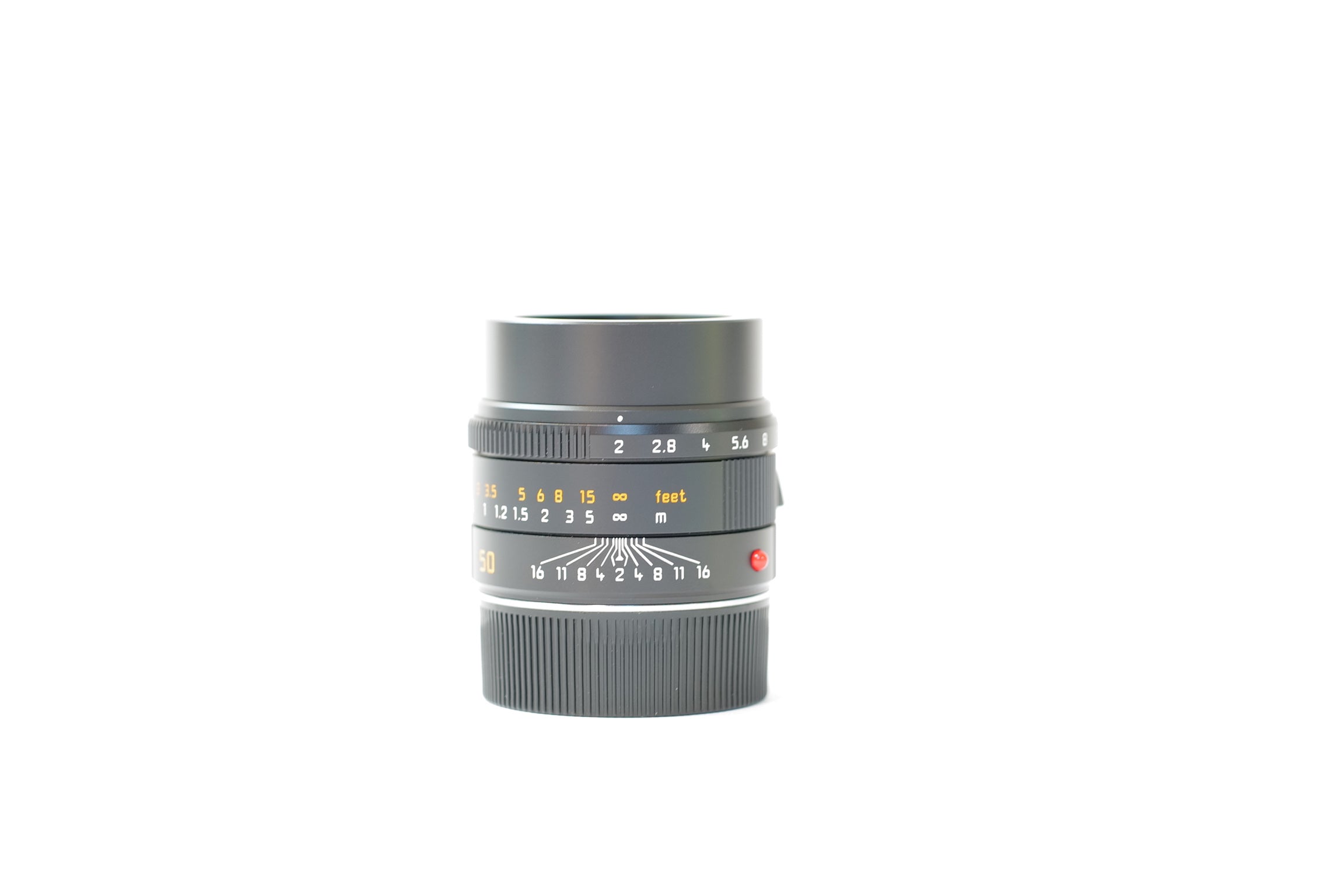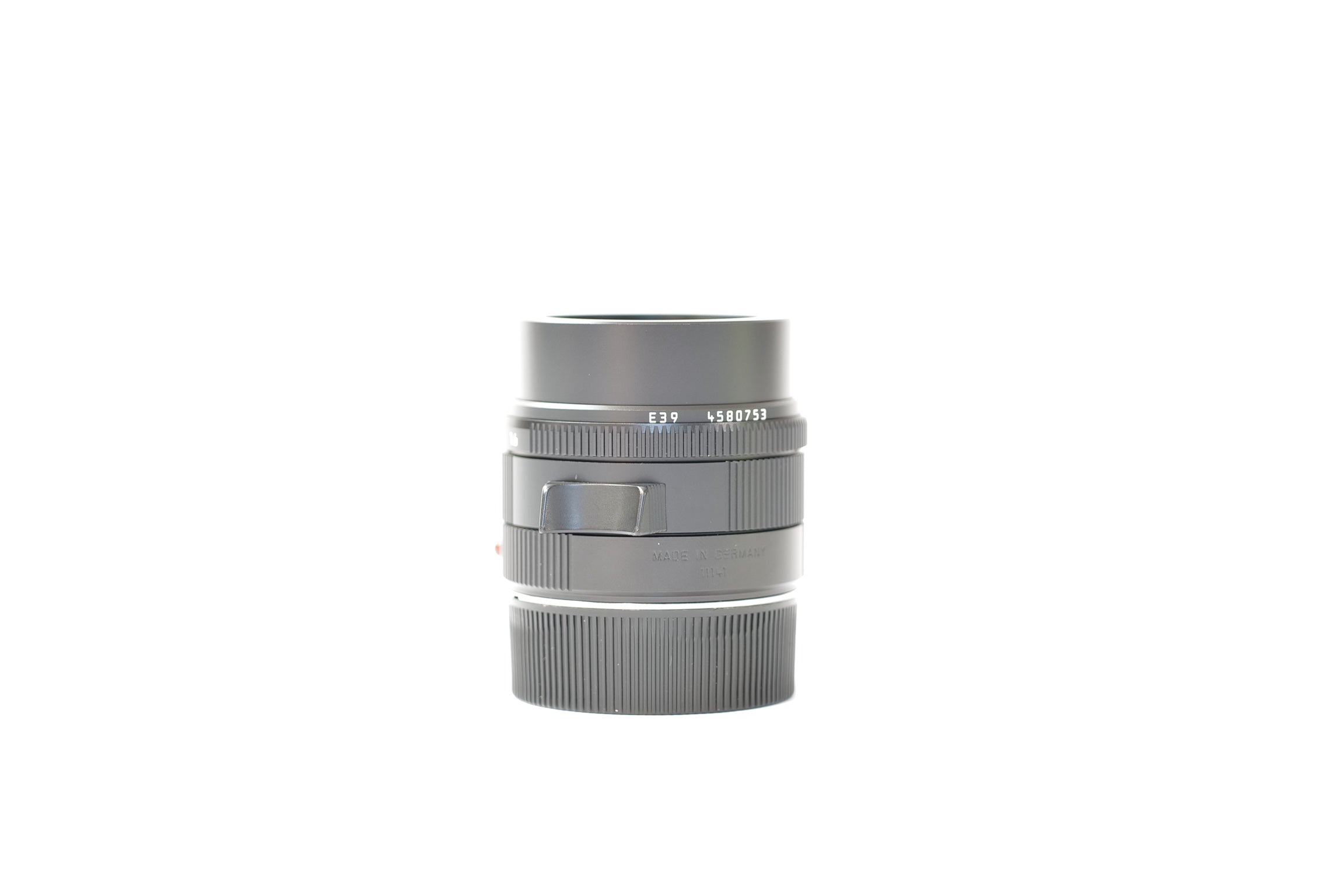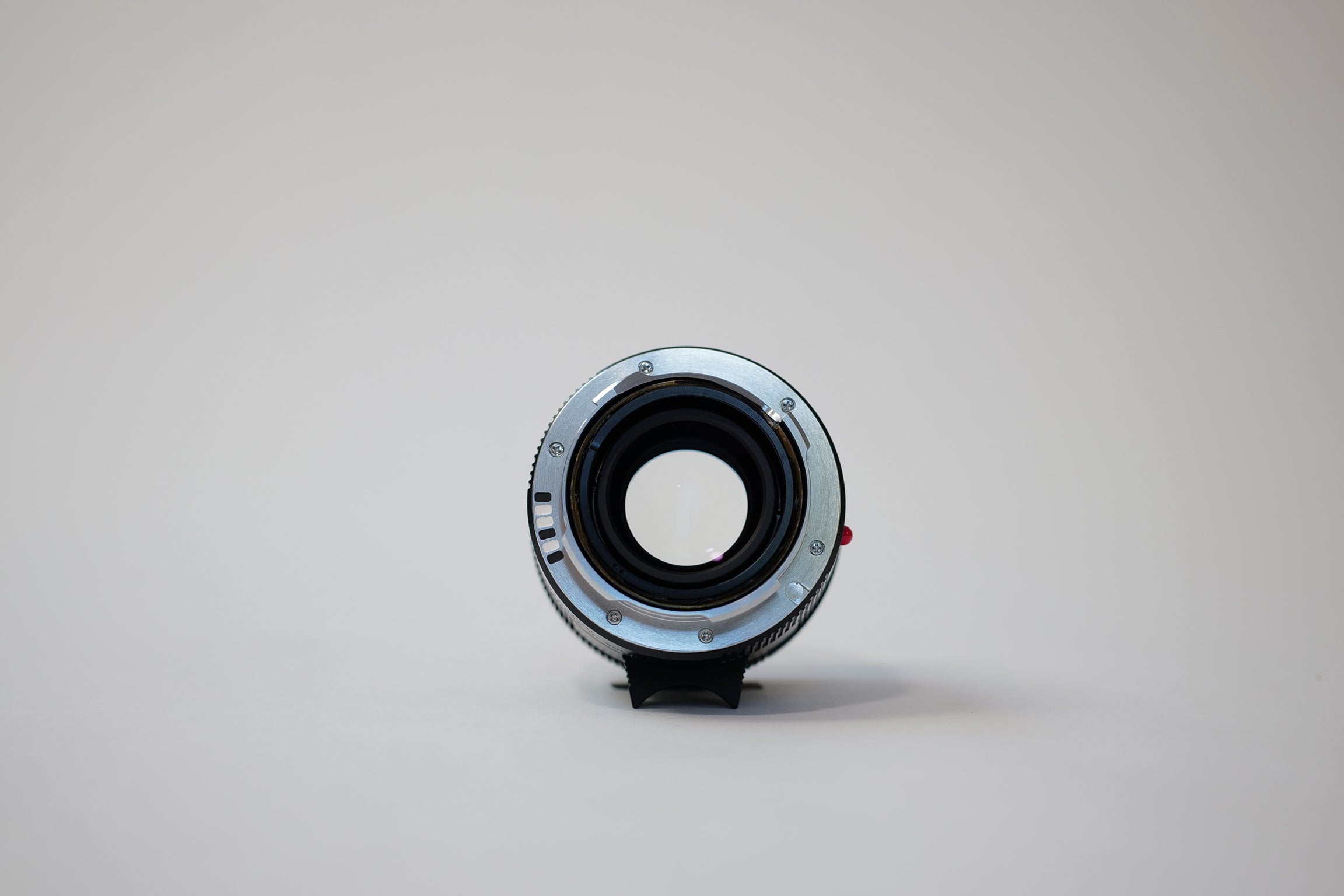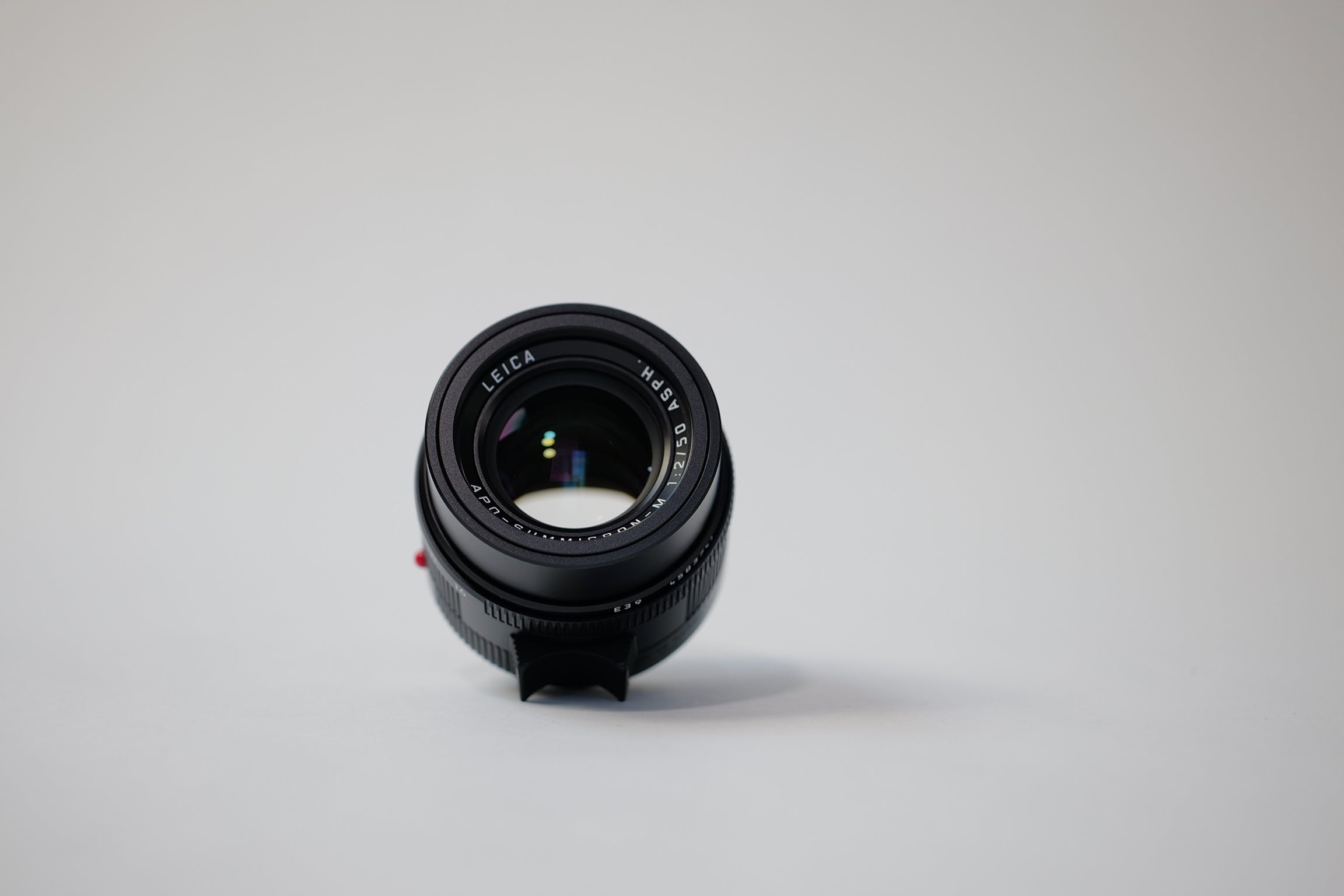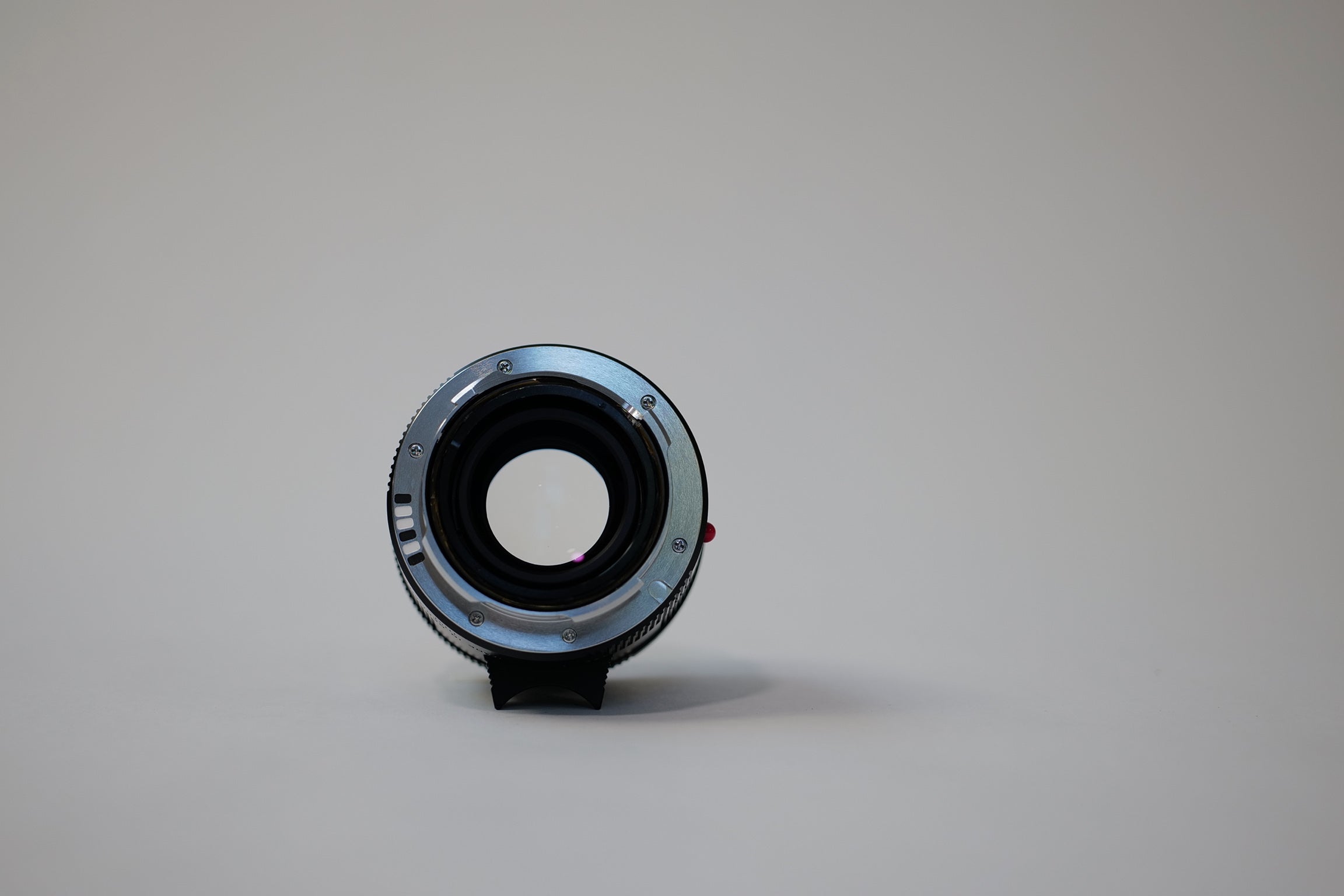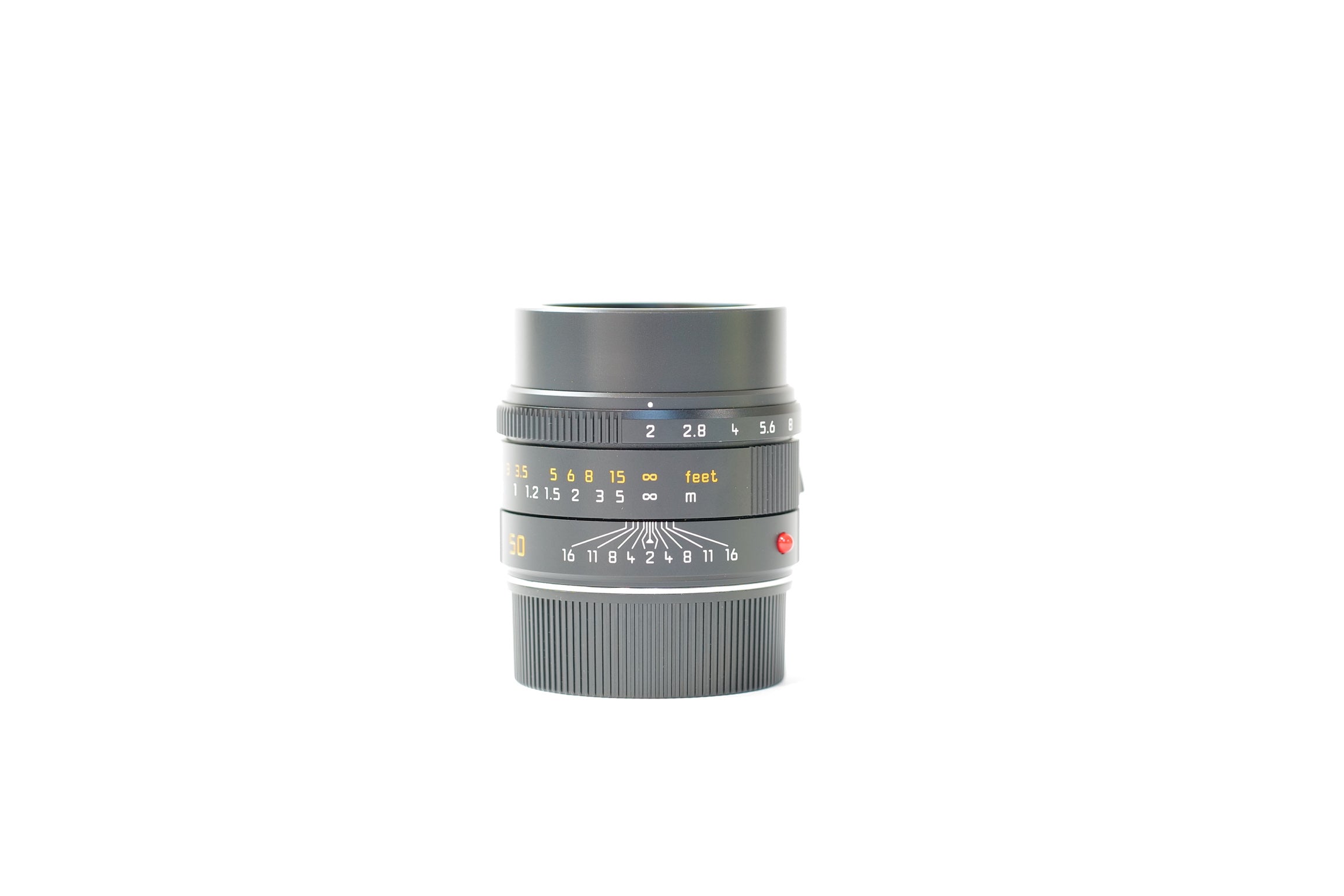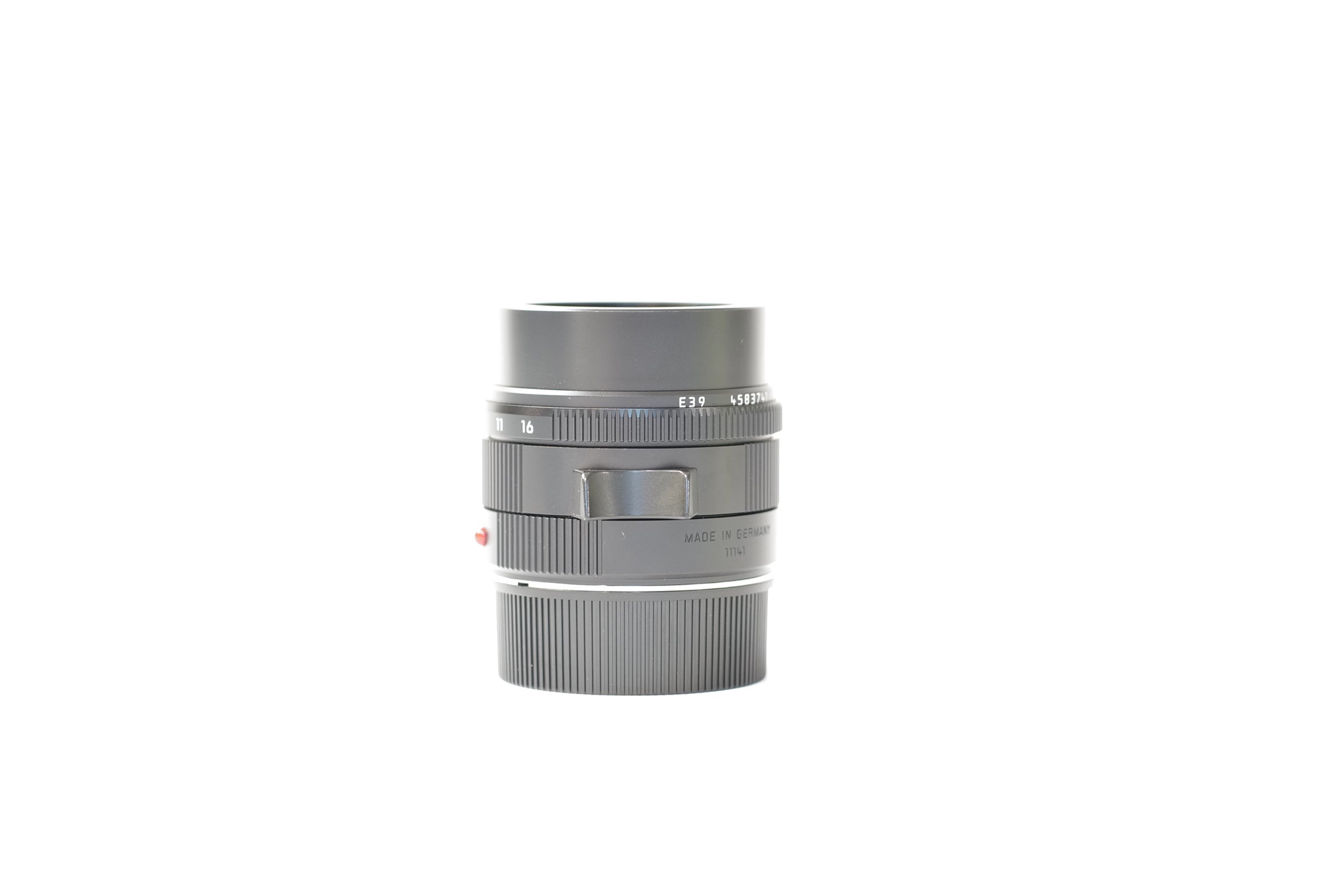 Leica APO-Summicron-M 50mm f/2 ASPH. Lens (Black)
Key Features
Used Leica APO-Summicron-M 50mm f/2 ASPH. Lens (Black)
Mint complete with box 
Details
Product Details

Pairing the classic normal focal length with an optically refined design, the black APO-Summicron-M 50mm f/2 ASPH. Lens from Leica is a fast standard prime characterized by its apochromatic designation. Using anomalous partial dispersion and high refractive index glasses in its design, this lens is capable of focusing red, green, and blue wavelengths at the same plane in order to virtually eliminate chromatic aberrations. One aspherical element is also featured in the design, to reduce spherical aberrations, and a floating element maintains clarity and sharpness throughout the focusing range from 2.3' to infinity. This compact 50mm lens is also distinguished by its compact form factor, making it ideal for use as an everyday lens. Like all M-mount lenses, this 50mm f/2 features a manual focus design, and a convenient focusing tab for more refined control during use.


Explore Your Bundles
Be prepared for what your photography career might bring. Start your Leica journey with the perfect bundle to design your experience.