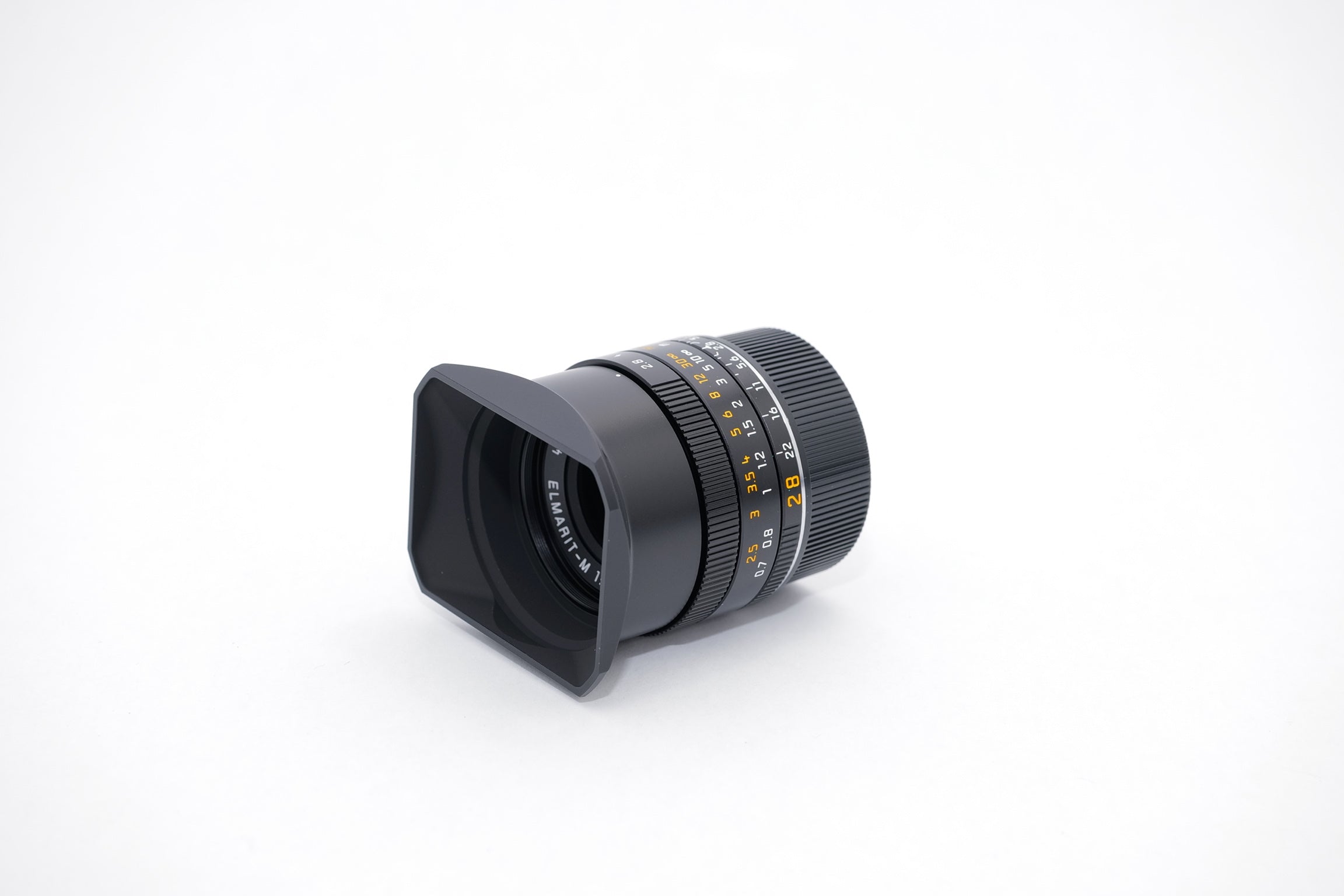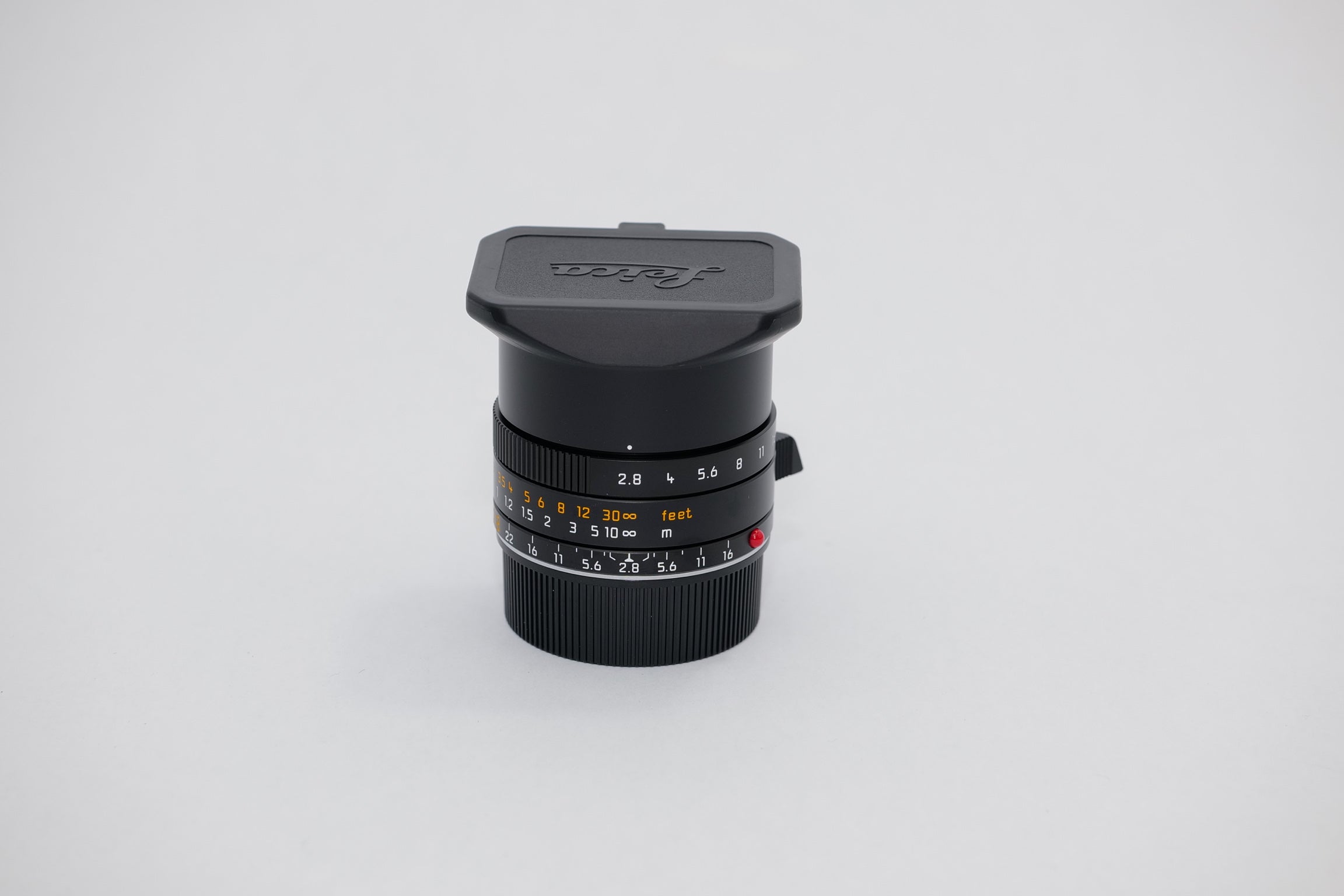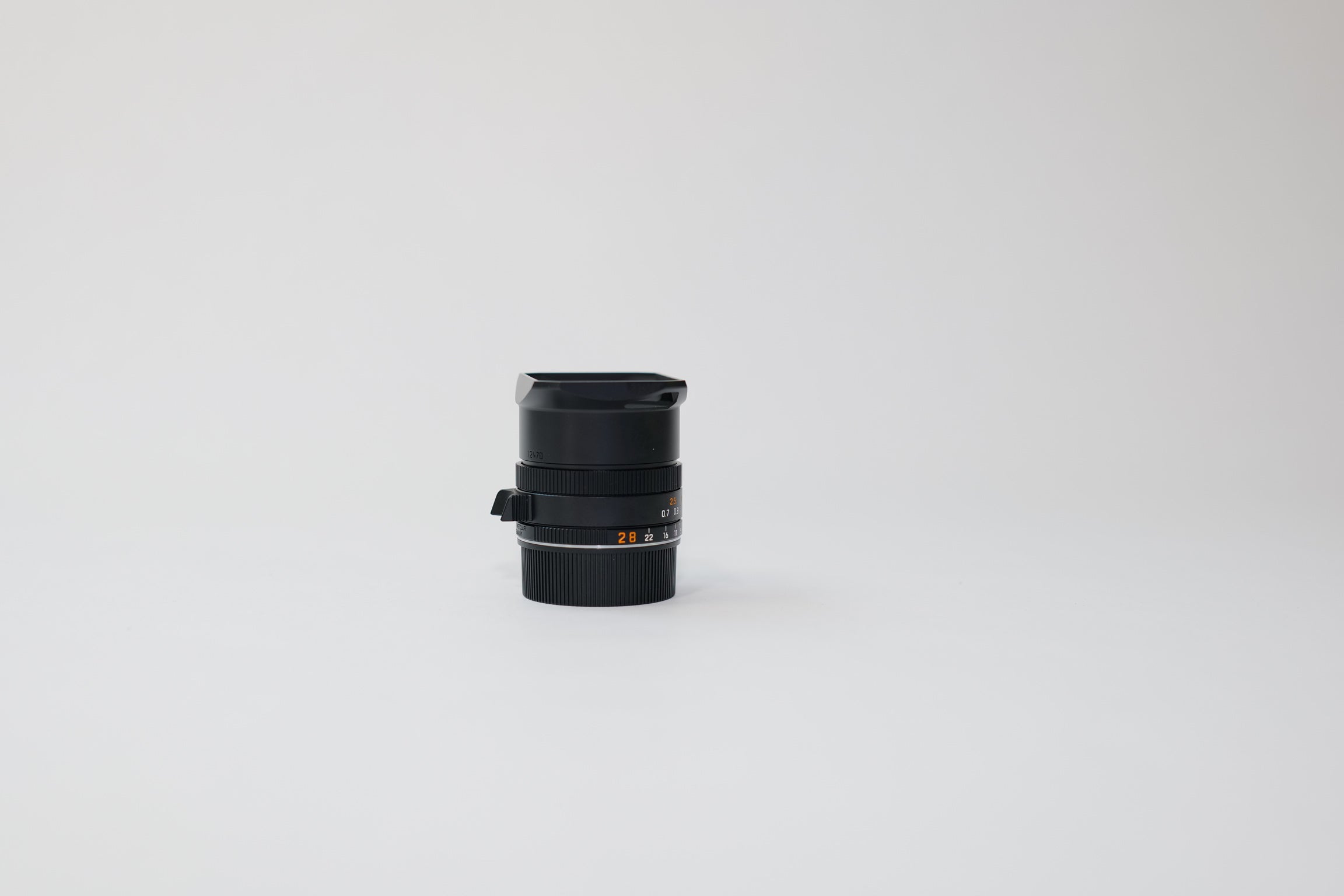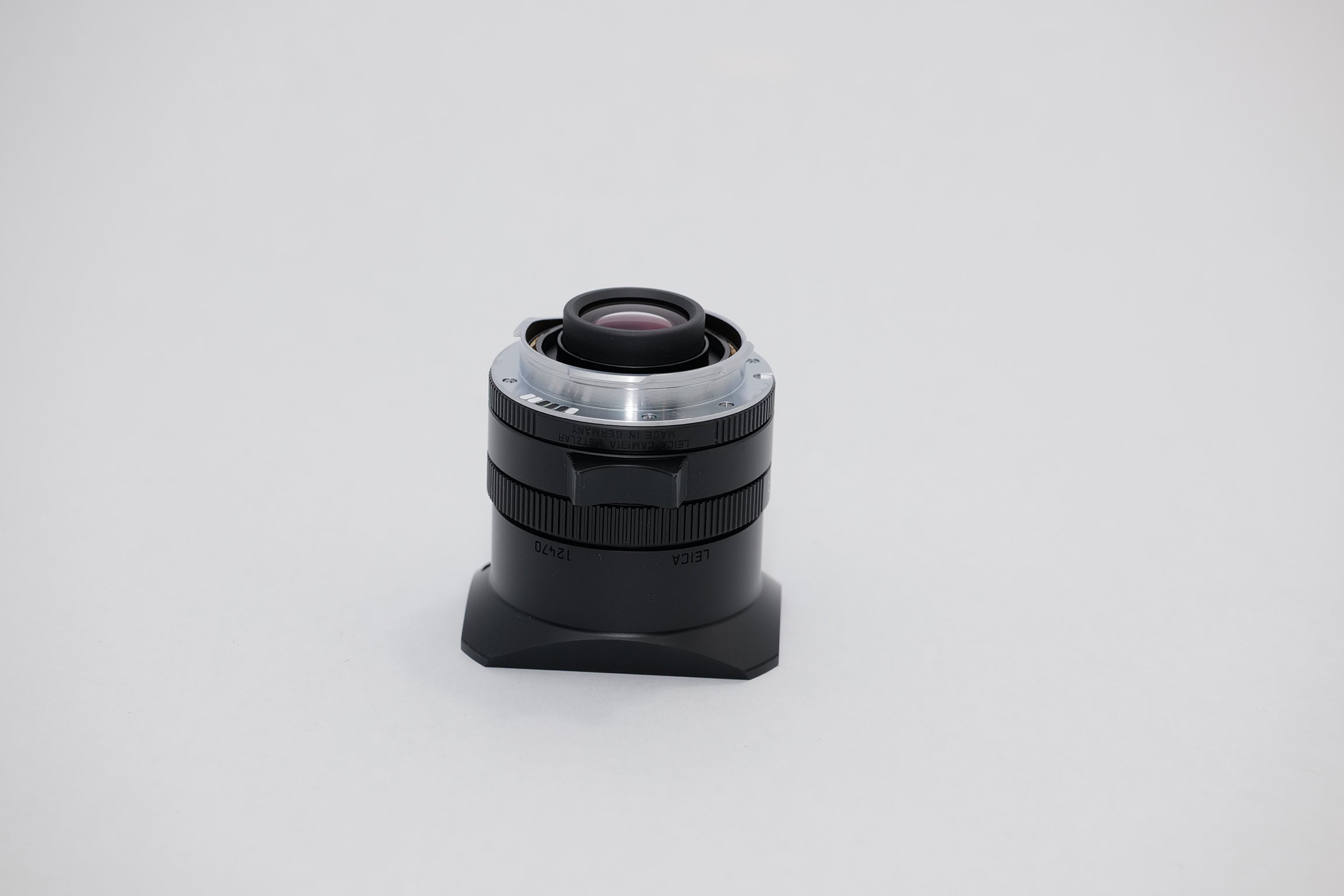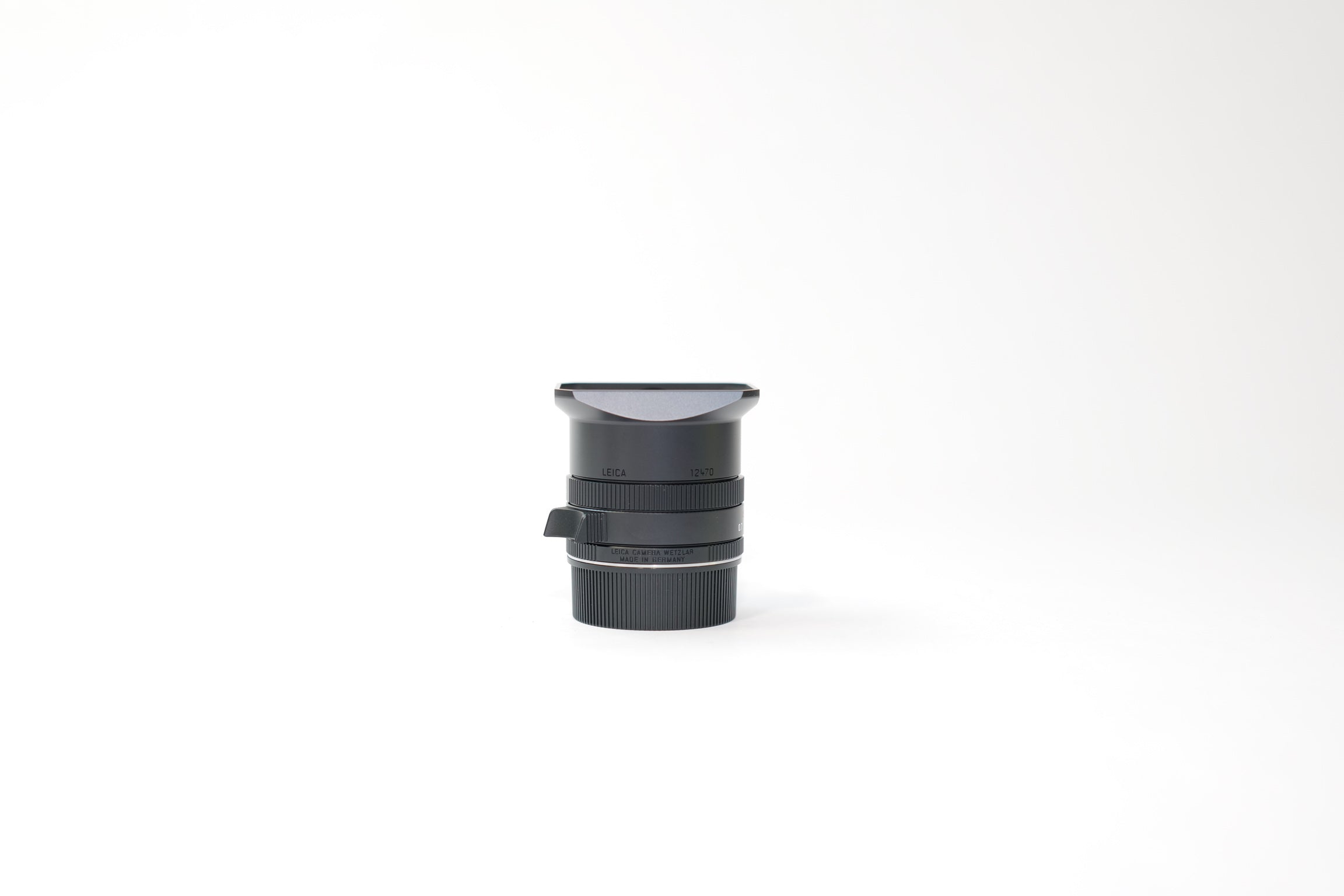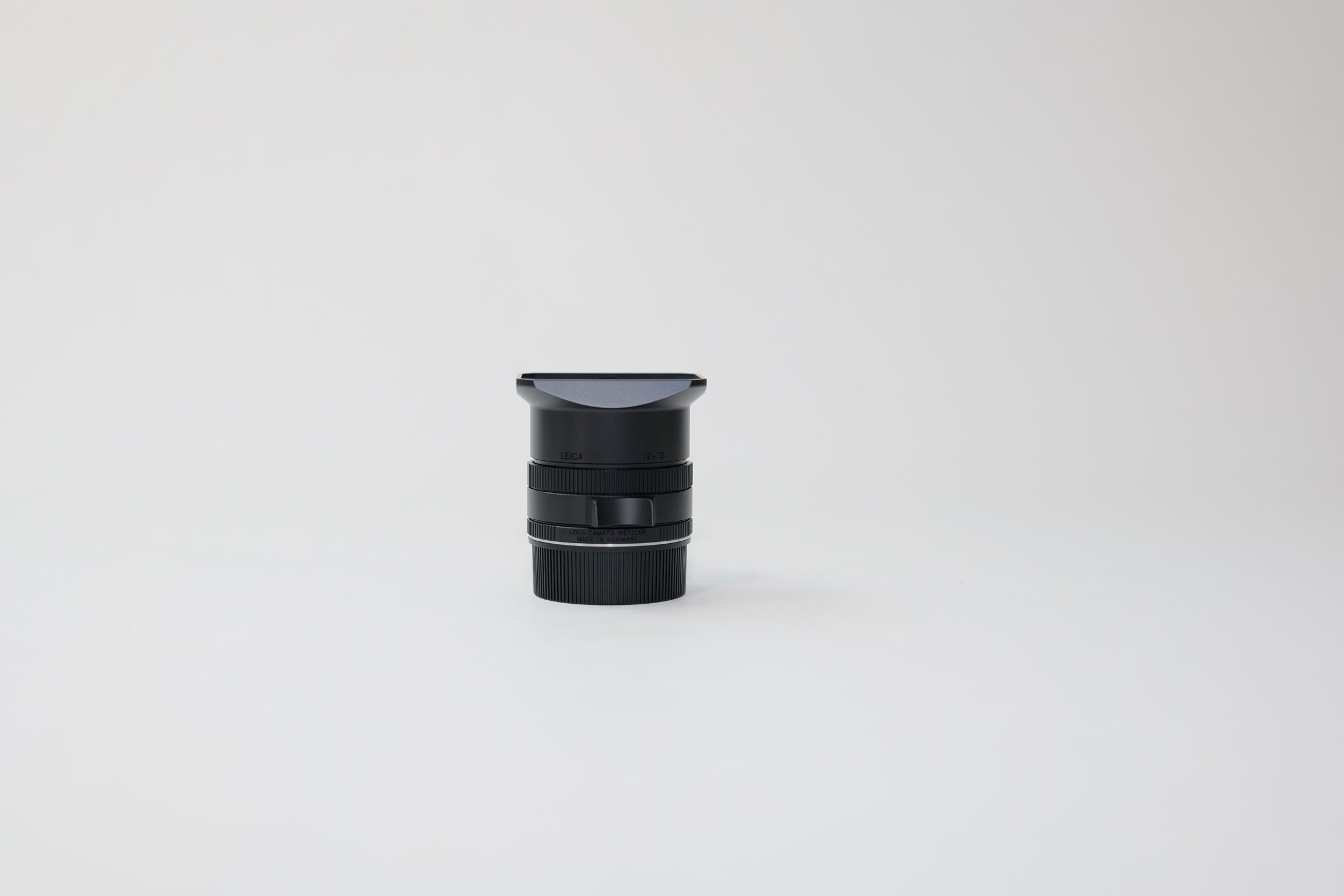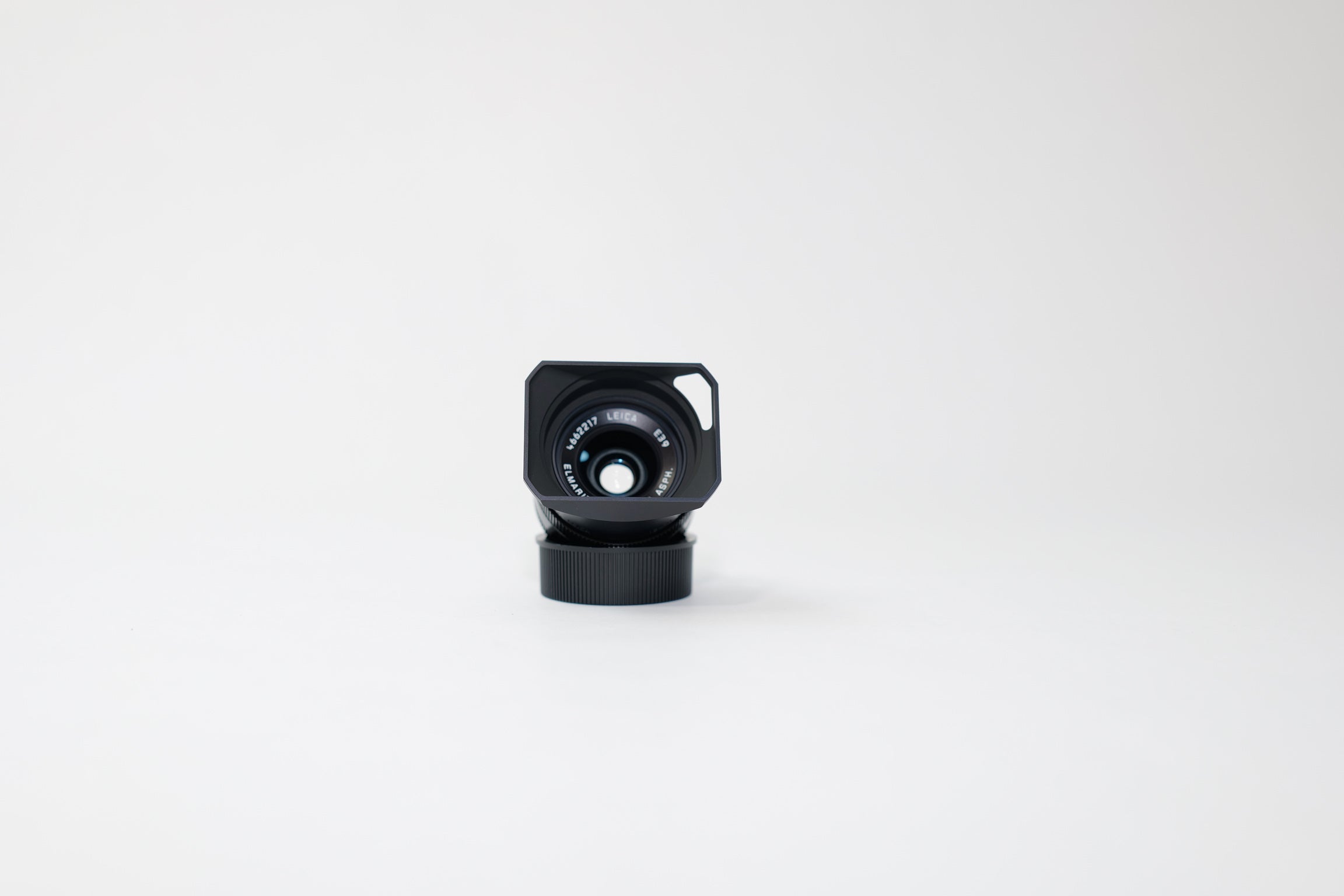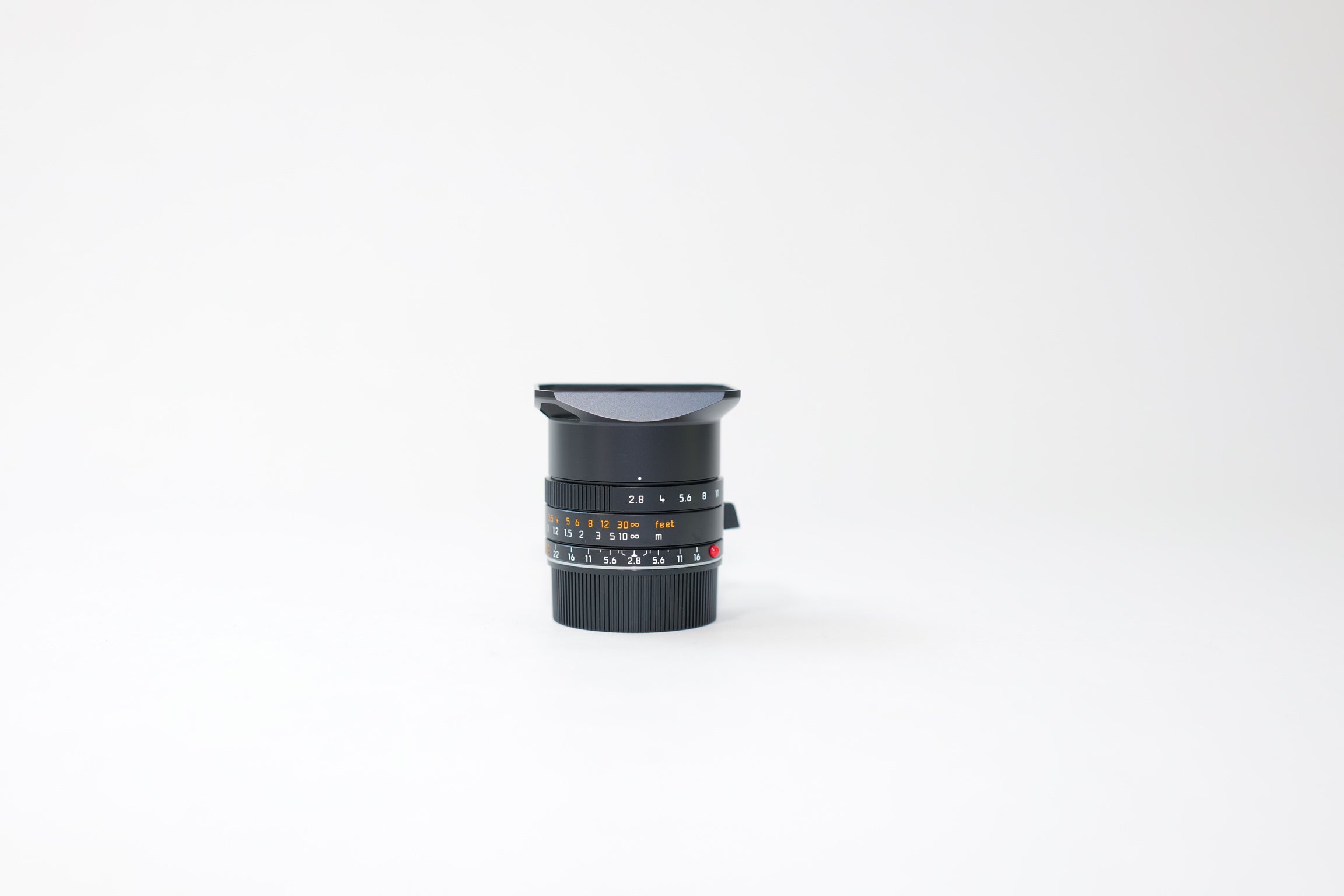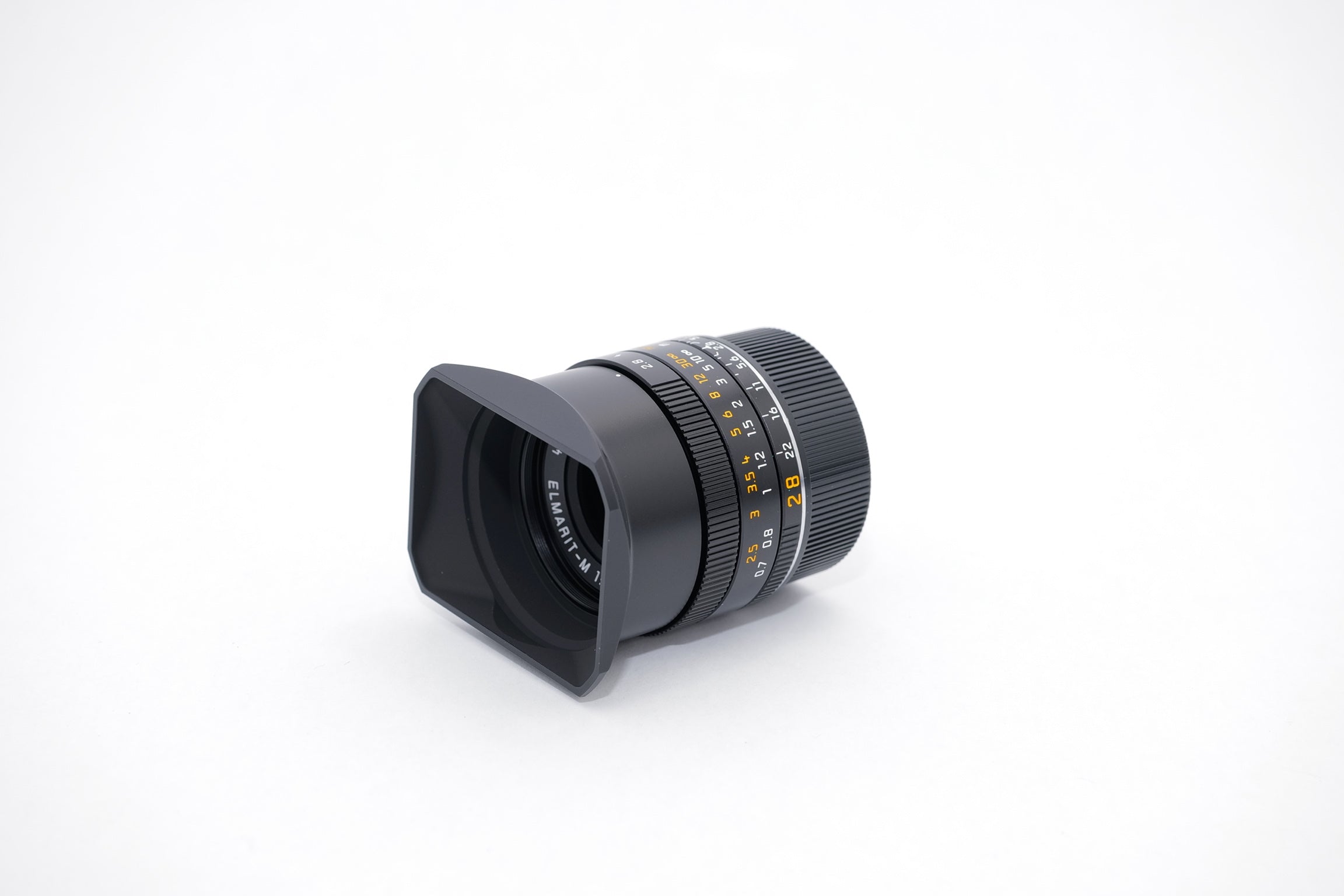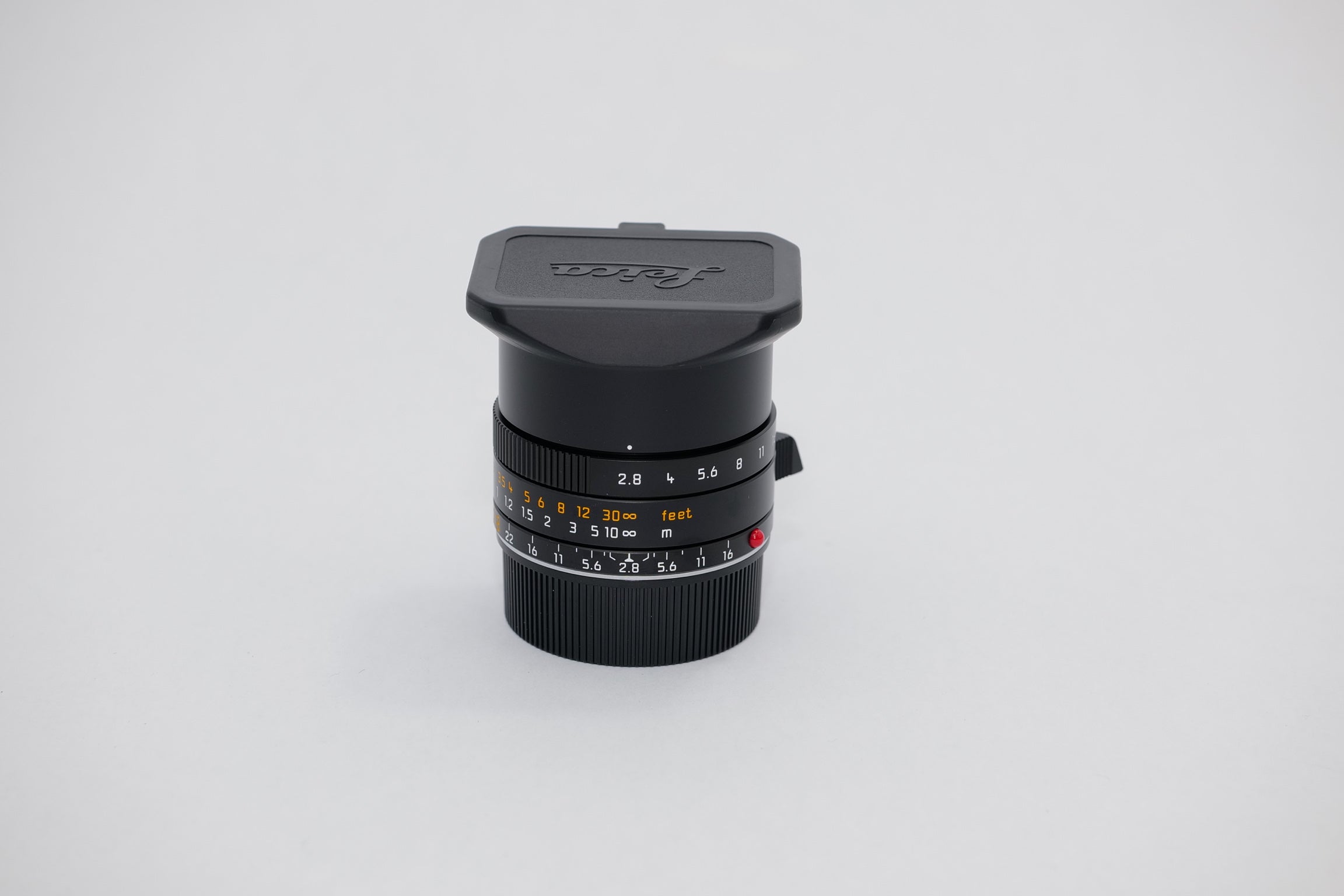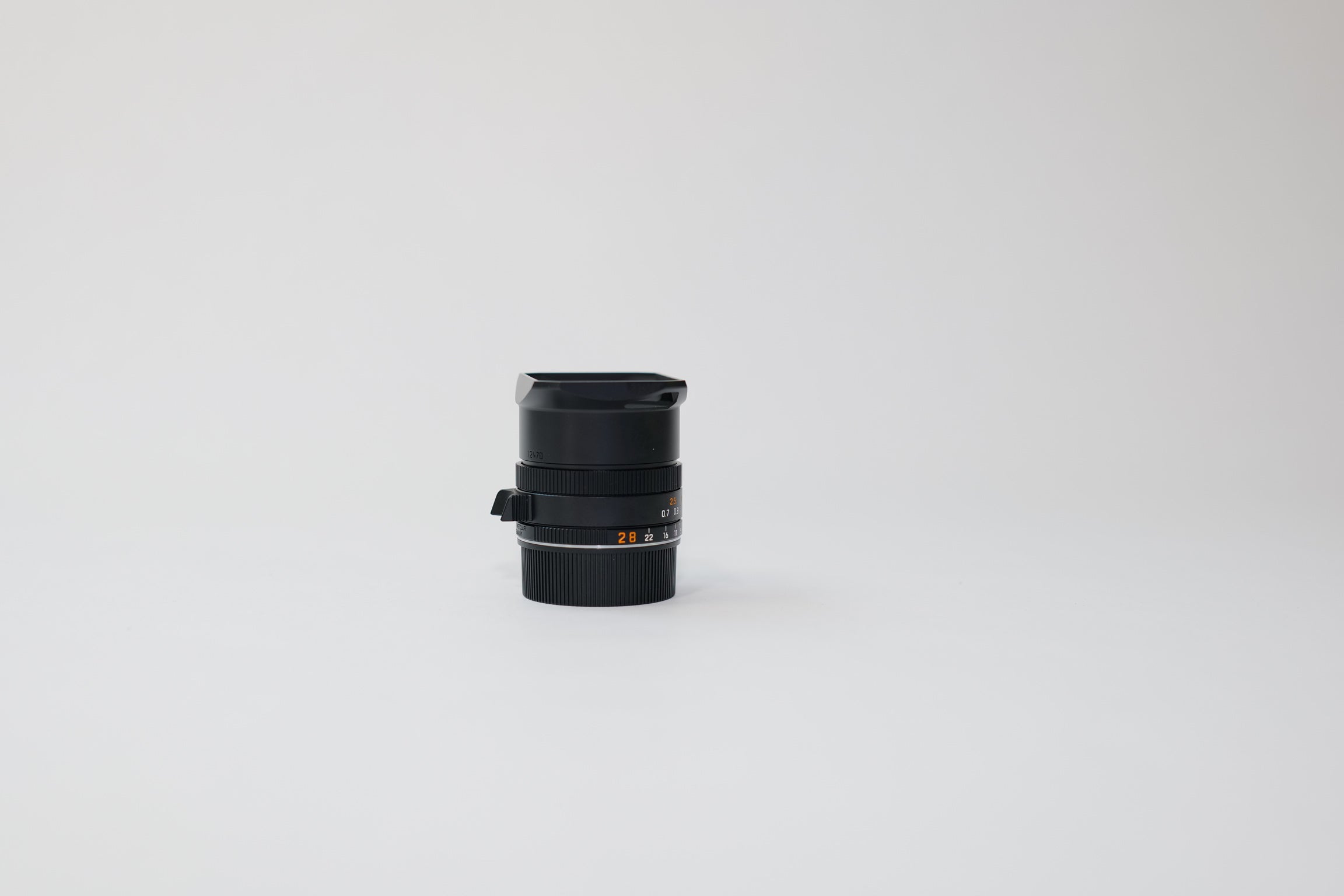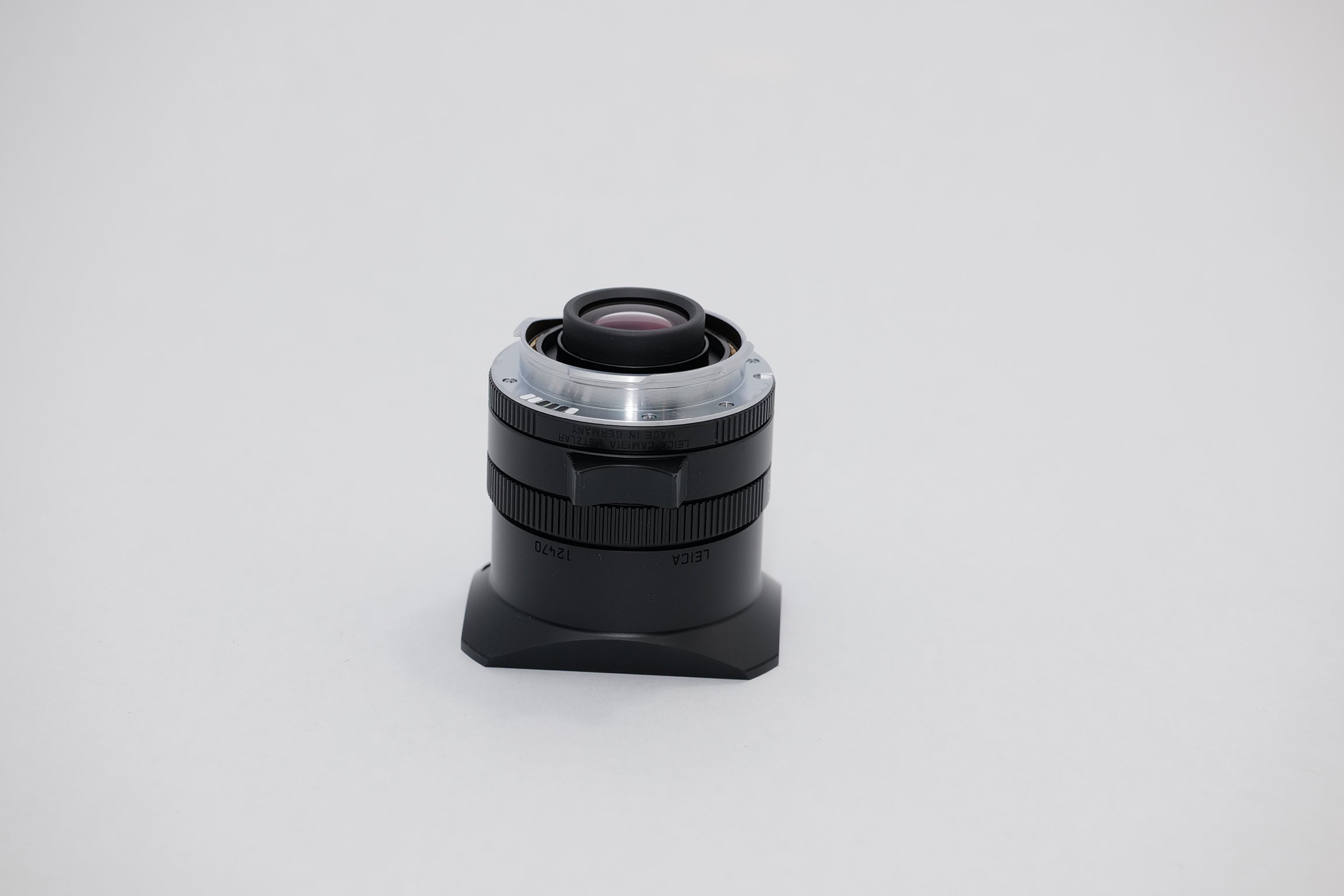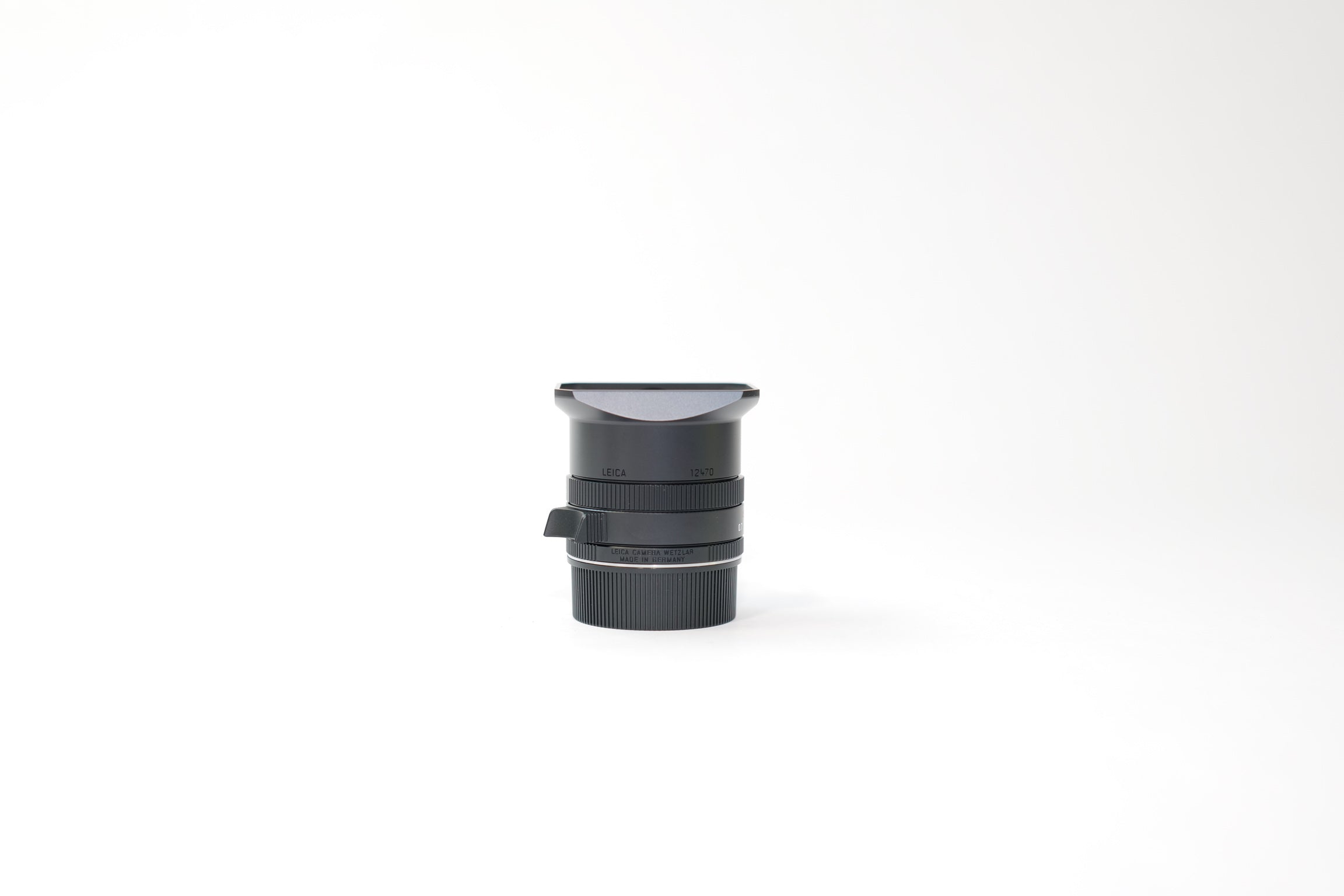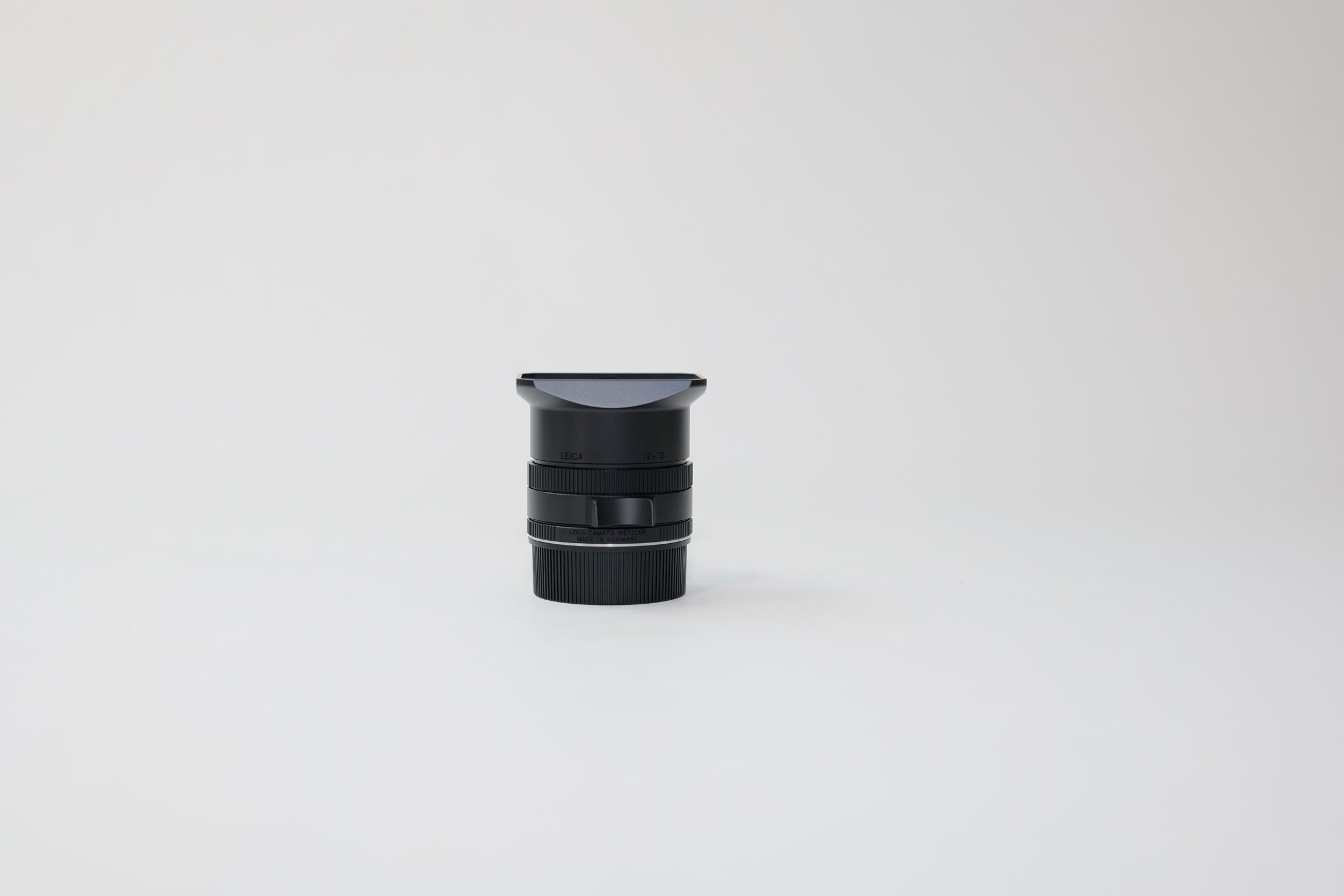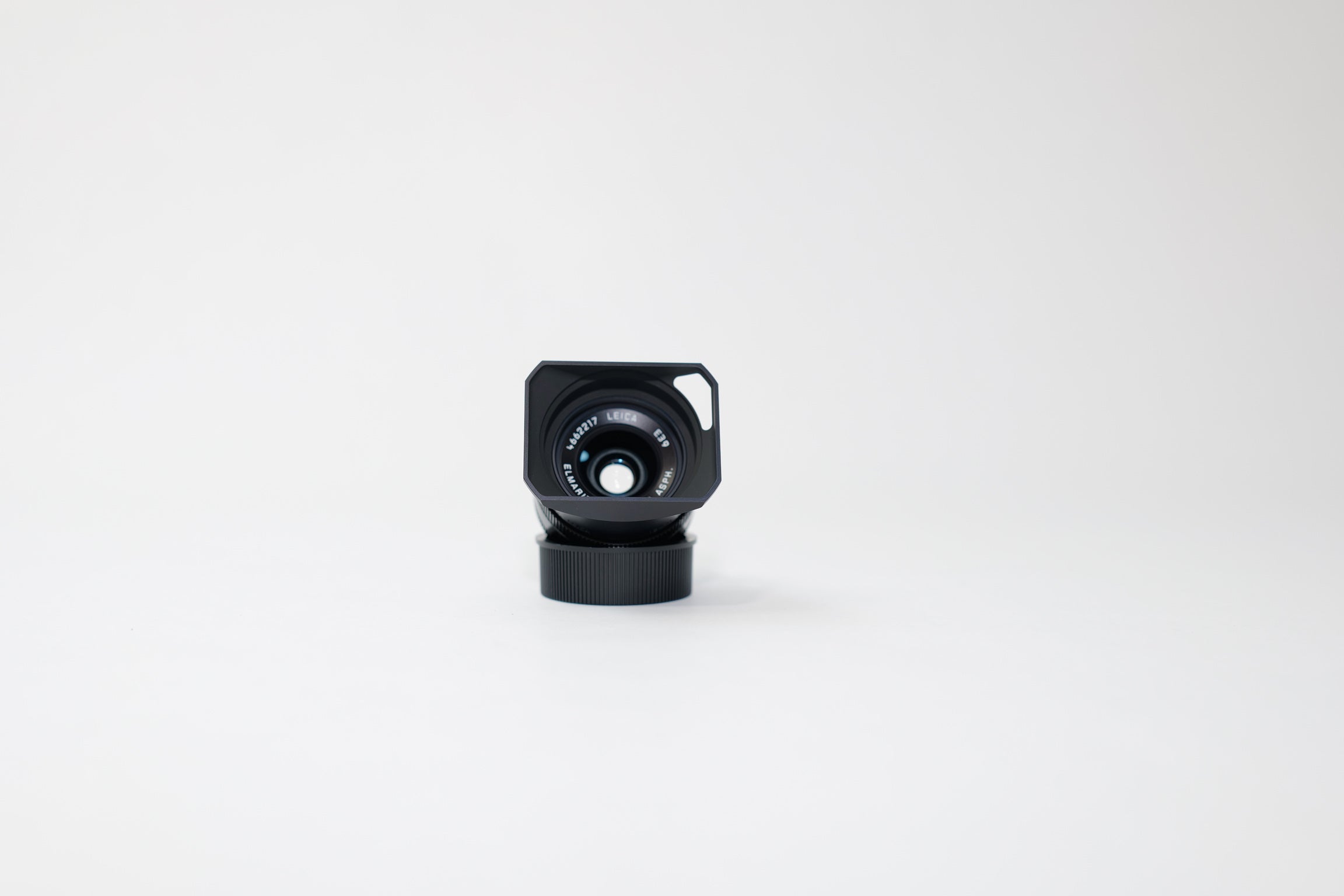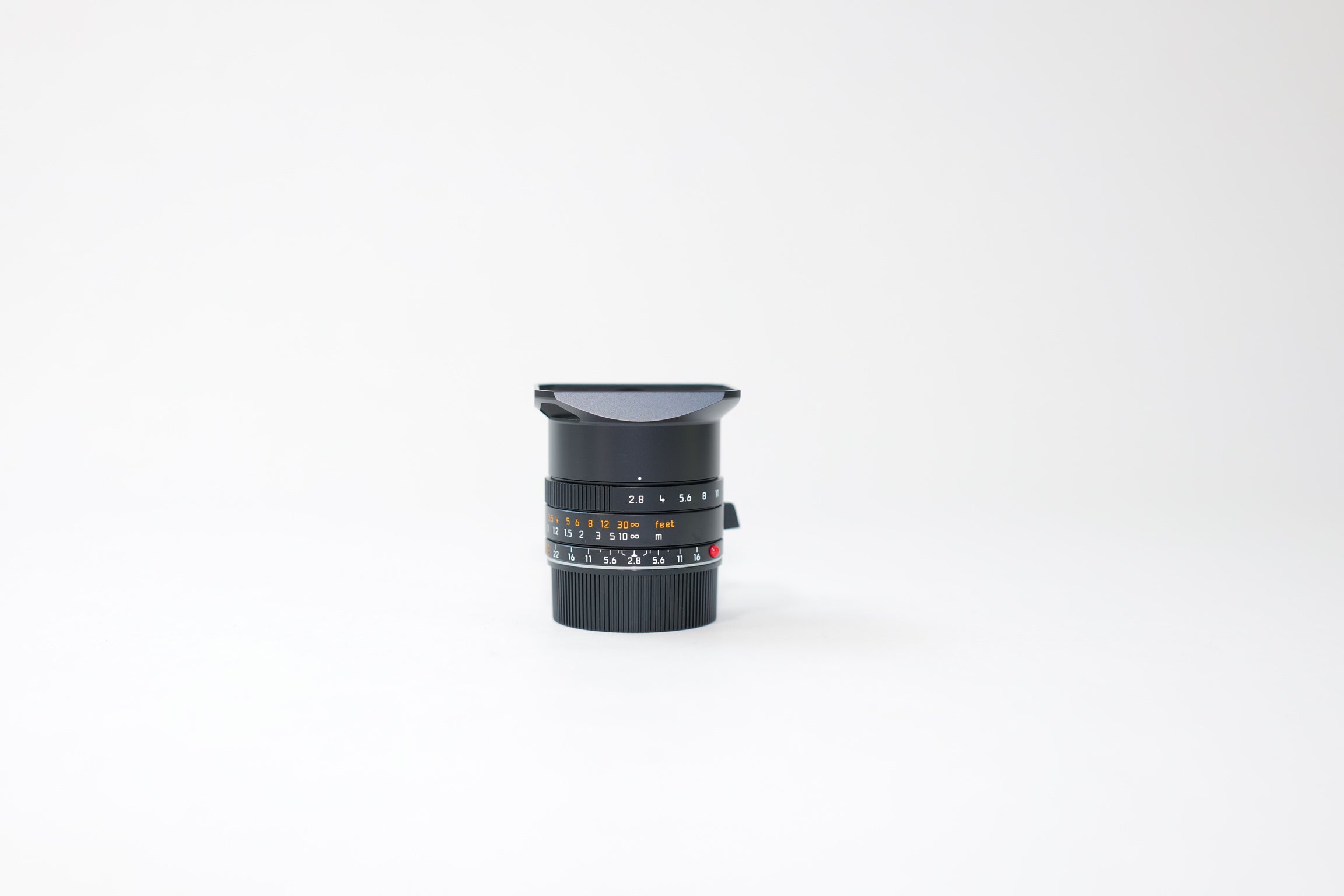 Leica Elmarit-M 28mm f/2.8 ASPH. Lens 11677
Key Features
Used Leica Elmarit-M 28mm f/2.8 ASPH. Lens - 11677
Mint condition complete with box 
Details
Product Details

Characterized by its sleek, unobtrusive profile, the Leica Elmarit-M 28mm f/2.8 ASPH. Lens is a compact optic that is particularly well-suited for street photography applications. Beyond its svelte stature, this wide-angle prime also features an eight-element, six-group optical design that contains one aspherical element to minimize spherical aberrations and distortions for clean, sharp image quality throughout the aperture and focusing ranges. Additionally, for intuitive handling and use, the manual focus design lends precise control while shooting, and its short, just over 1" in length, profile barely protrudes into the viewfinder field of M cameras for a clearer, uncluttered perspective while composing images.


Explore Your Bundles
Be prepared for what your photography career might bring. Start your Leica journey with the perfect bundle to design your experience.