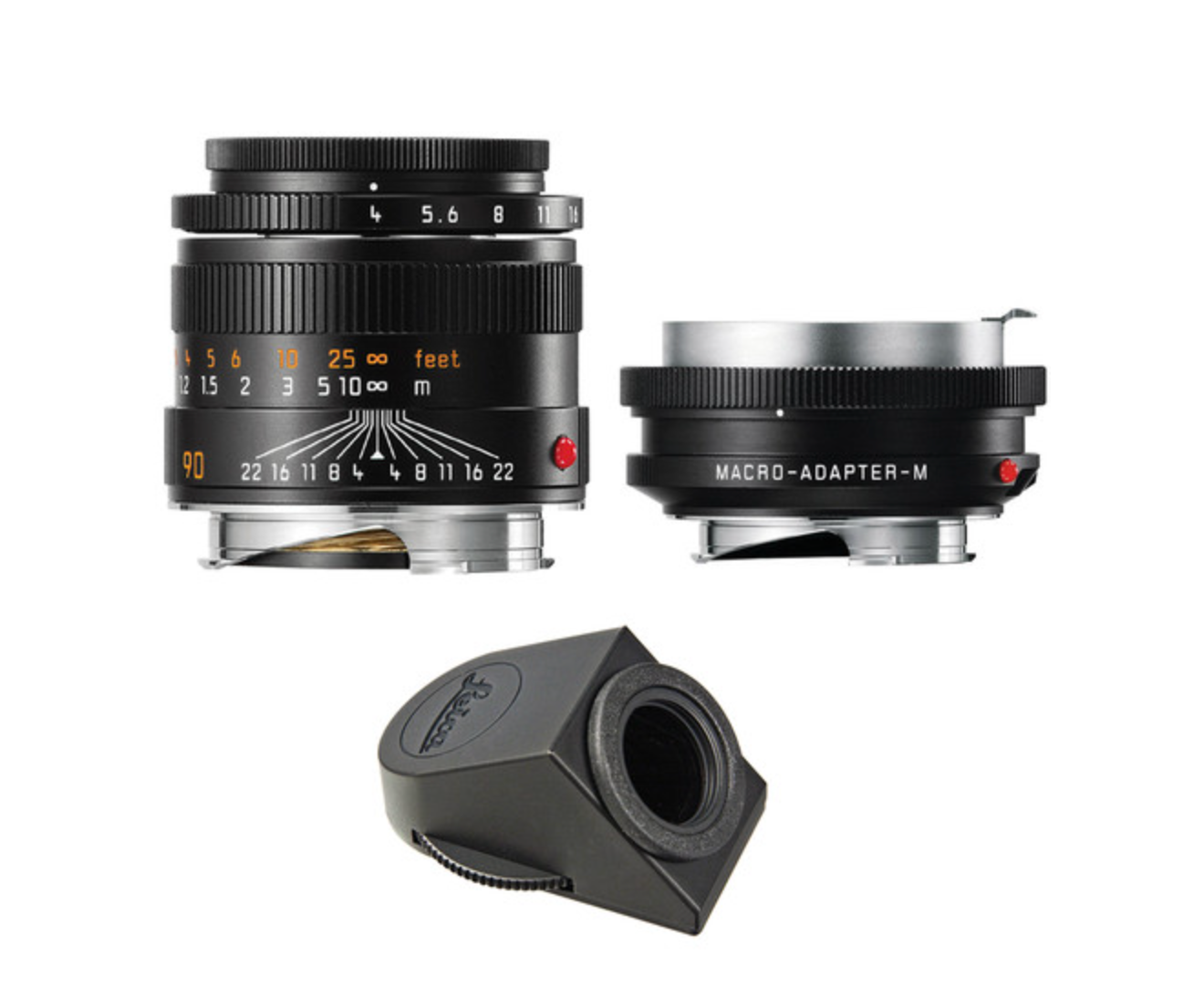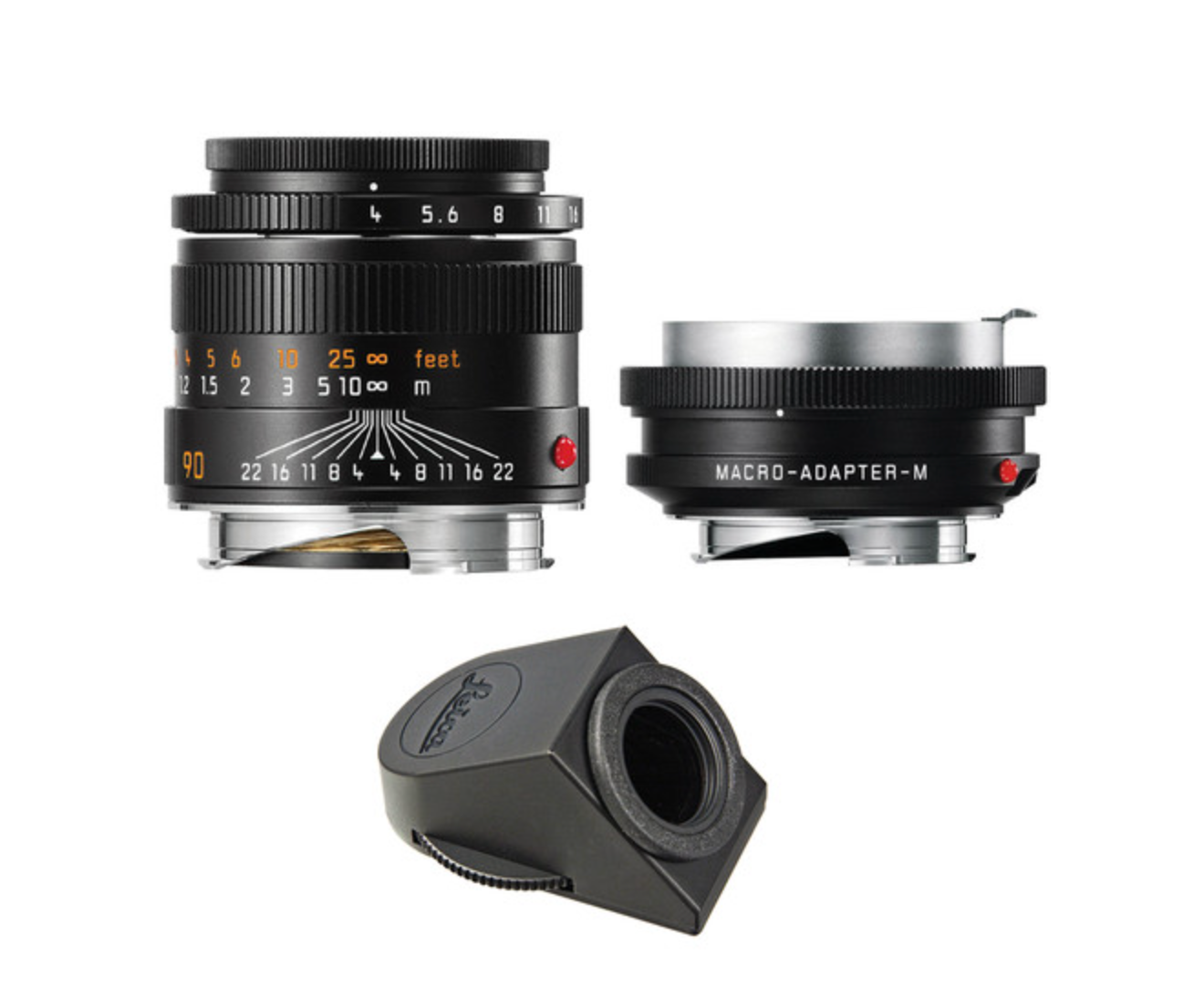 Leica Macro-Elmar-M 90mm f/4 Lens Set with Macro-Adapter and Angle Viewfinder
Key Features
Configured for macro photography with a Leica M-mount rangefinder camera, the Macro-Elmar-M 90mm f/4 Lens Set with Macro-Adapter and Angle Viewfinder bundles the unique retracting short telephoto prime with the Macro-Adapter-M to achieve a 1:2 reproduction ratio and 16.1" minimum focusing distance for close-up shooting. This bundle also includes the Angle Viewfinder M for more comfortable viewing when working from either high or low shooting angles.
In the Box
Leica Macro-Elmar-M 90mm f/4 Lens

Leica Lens Hood for 90mm f/4-M and 135mm f/3.4-M Lenses

Front Lens Cap

Leica Rear Lens Cap for M-Mount Lenses

Leather Lens Bag

Leica Macro-Adapter-M




Front and Rear Caps

Soft Pouch

Leica Angle Viewfinder M - for M-Series Cameras



Explore Your Bundles
Be prepared for what your photography career might bring. Start your Leica journey with the perfect bundle to design your experience.