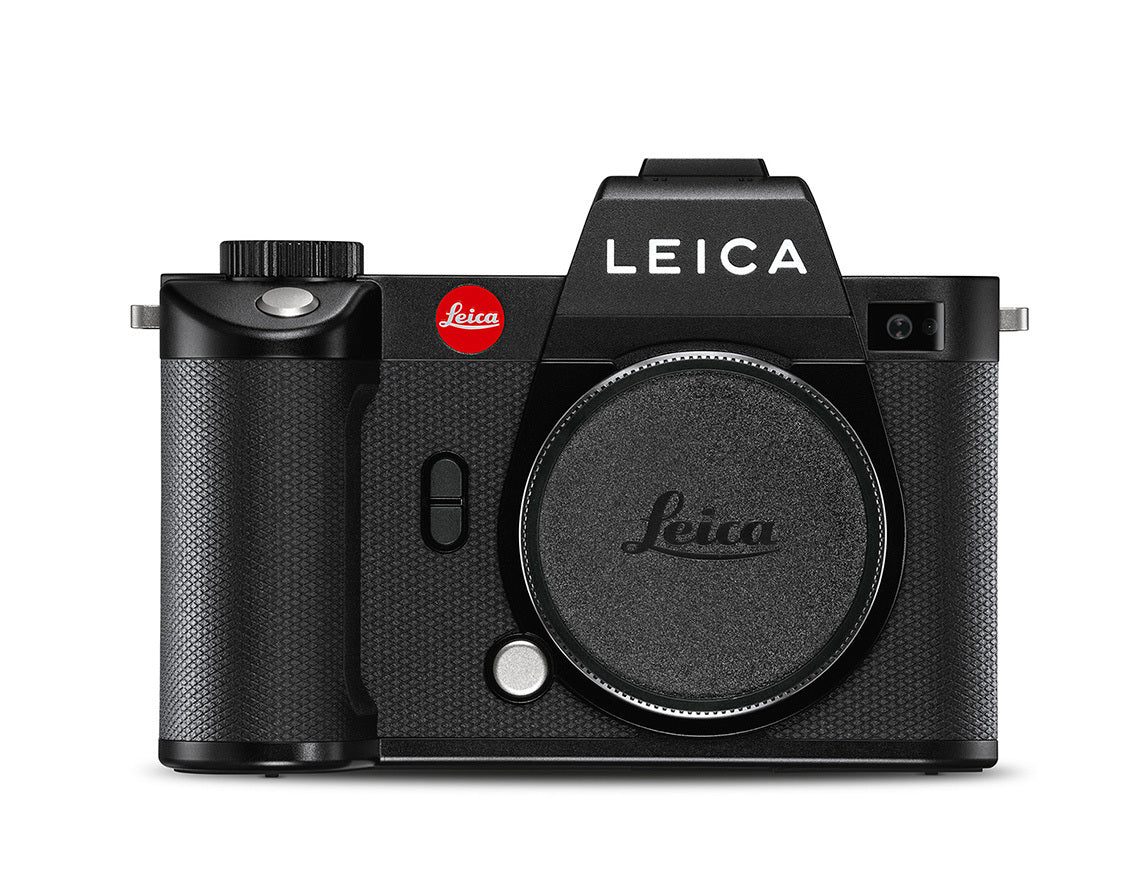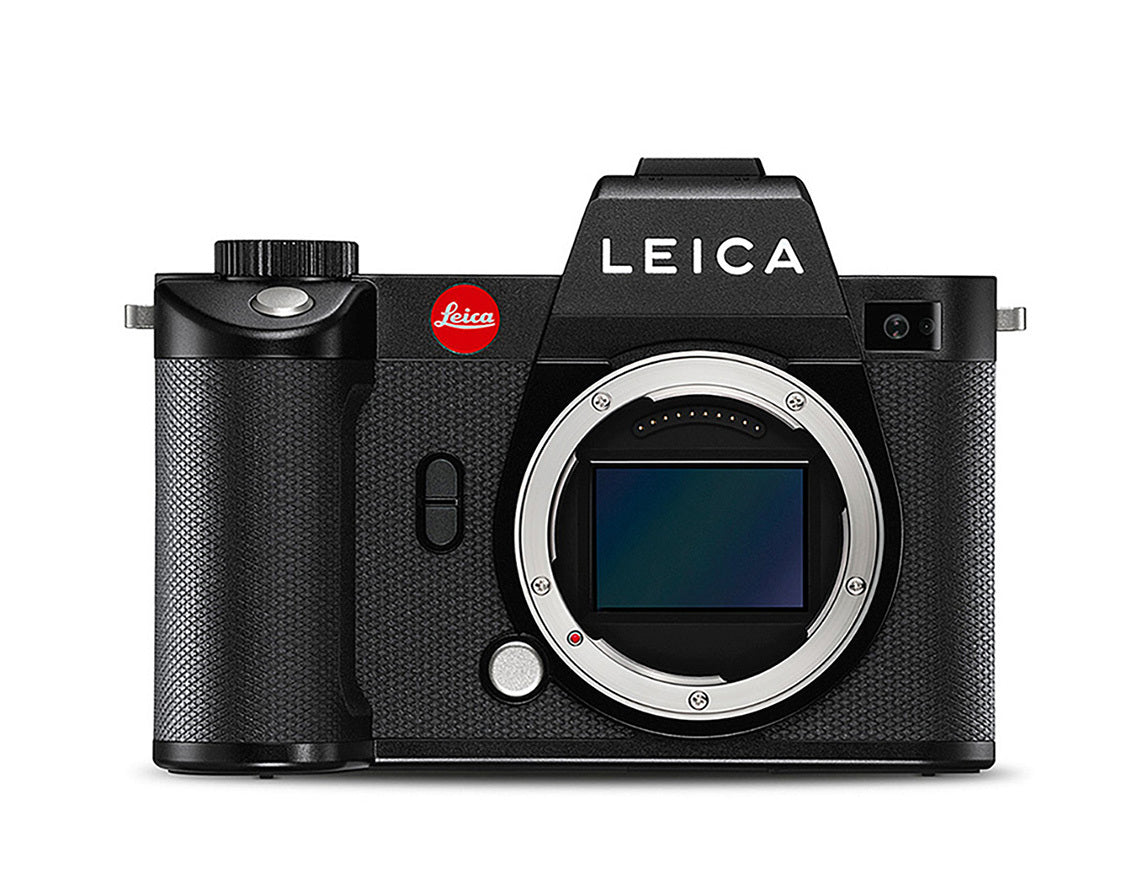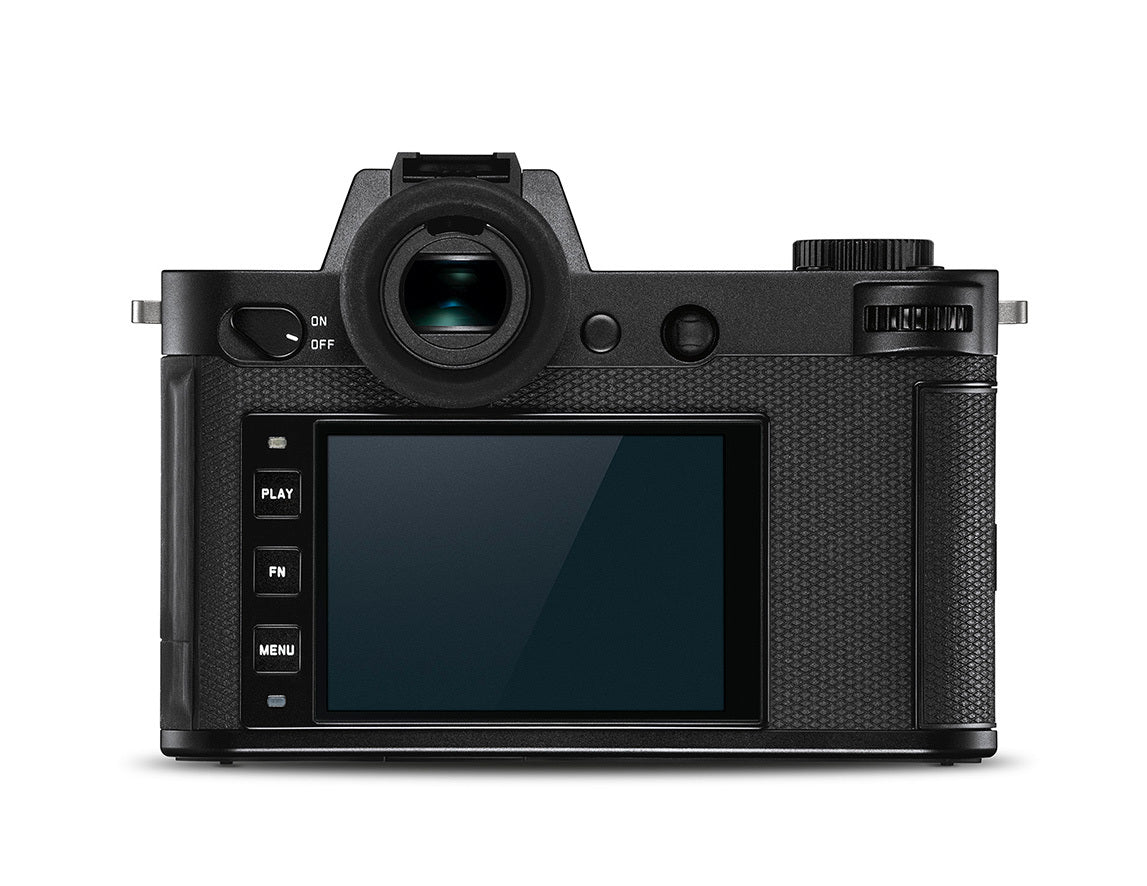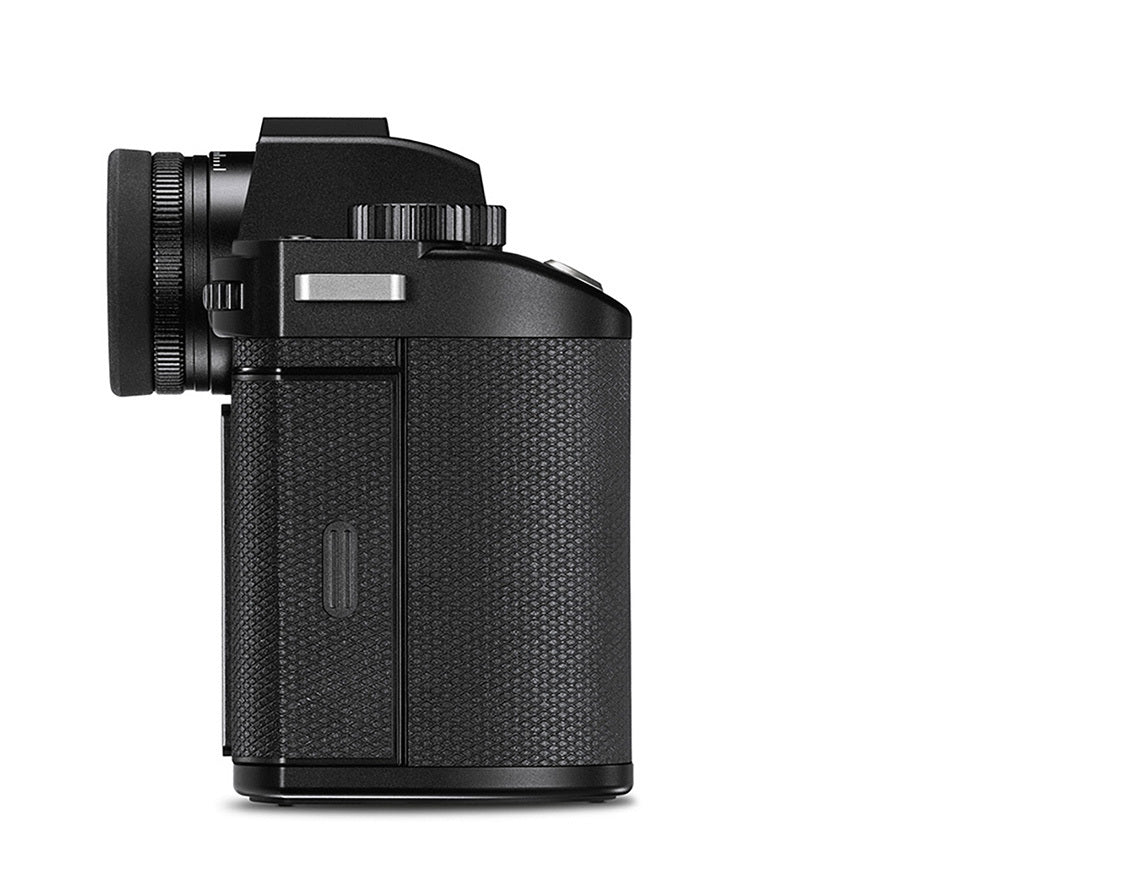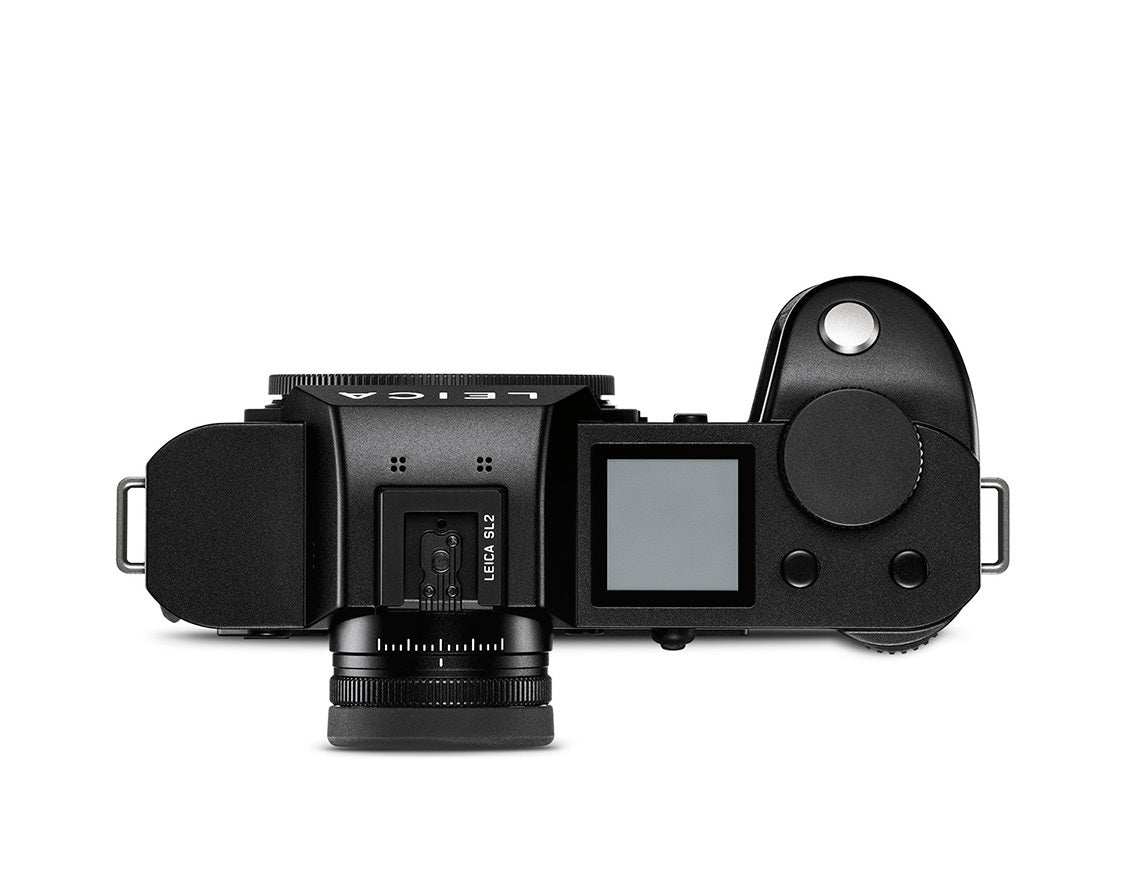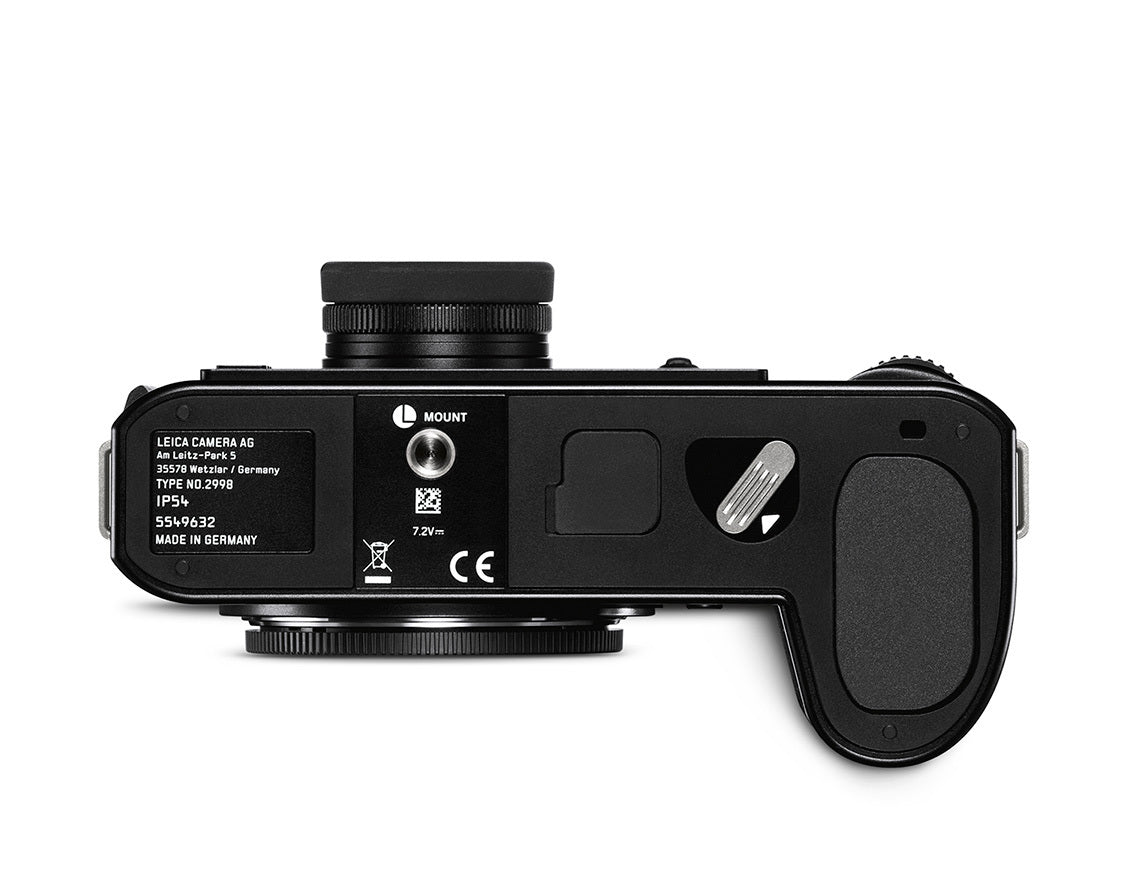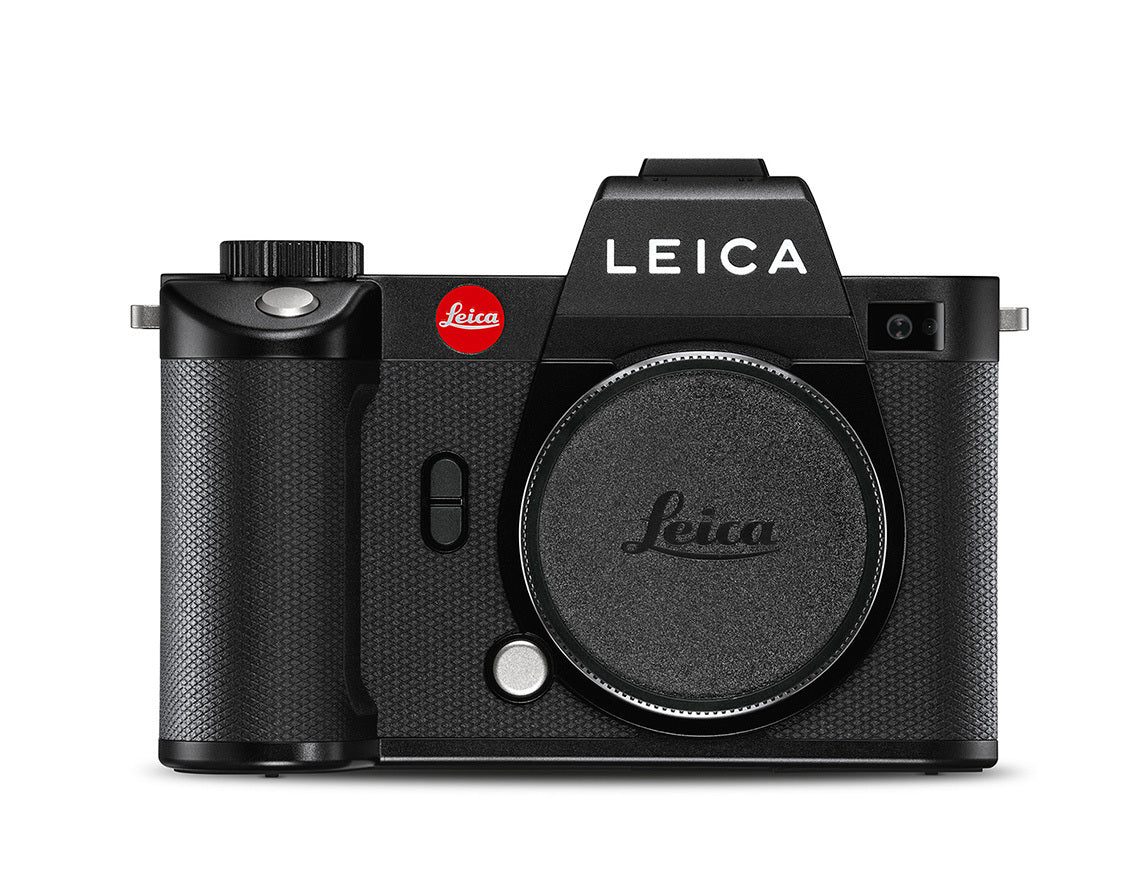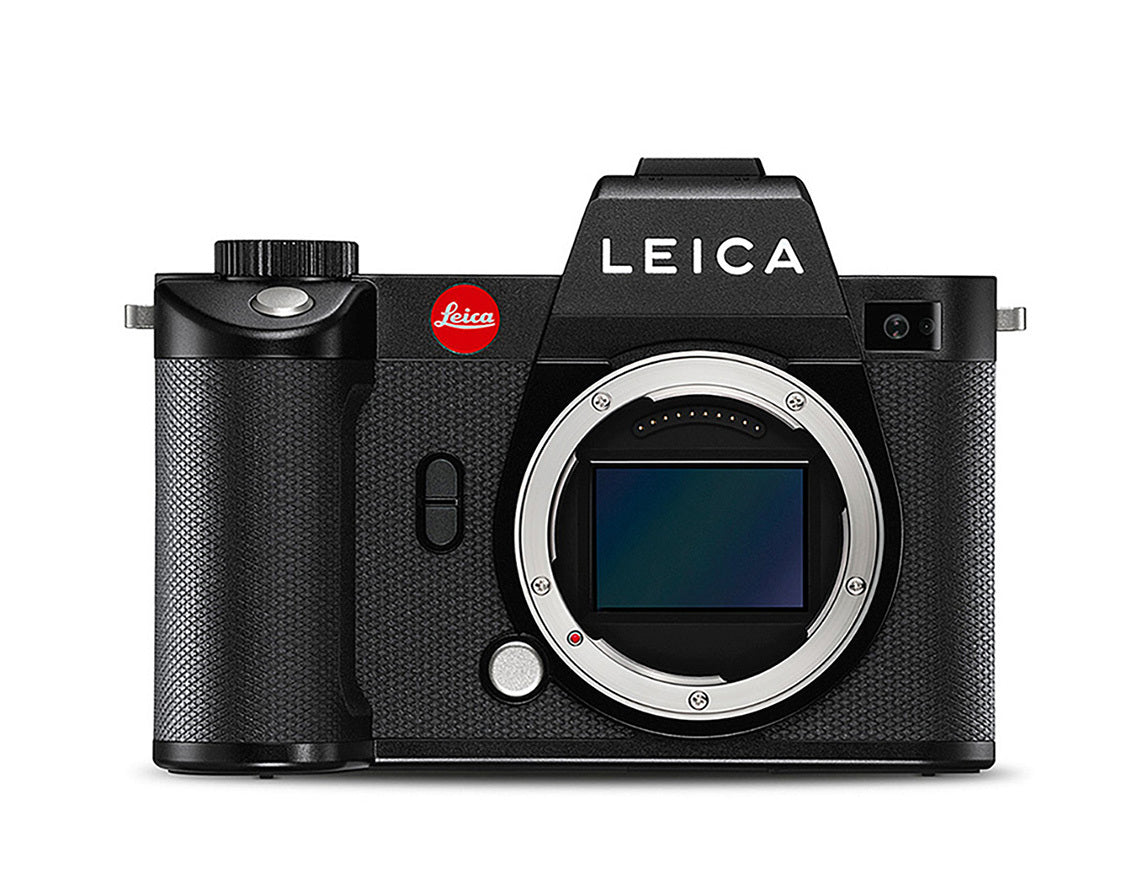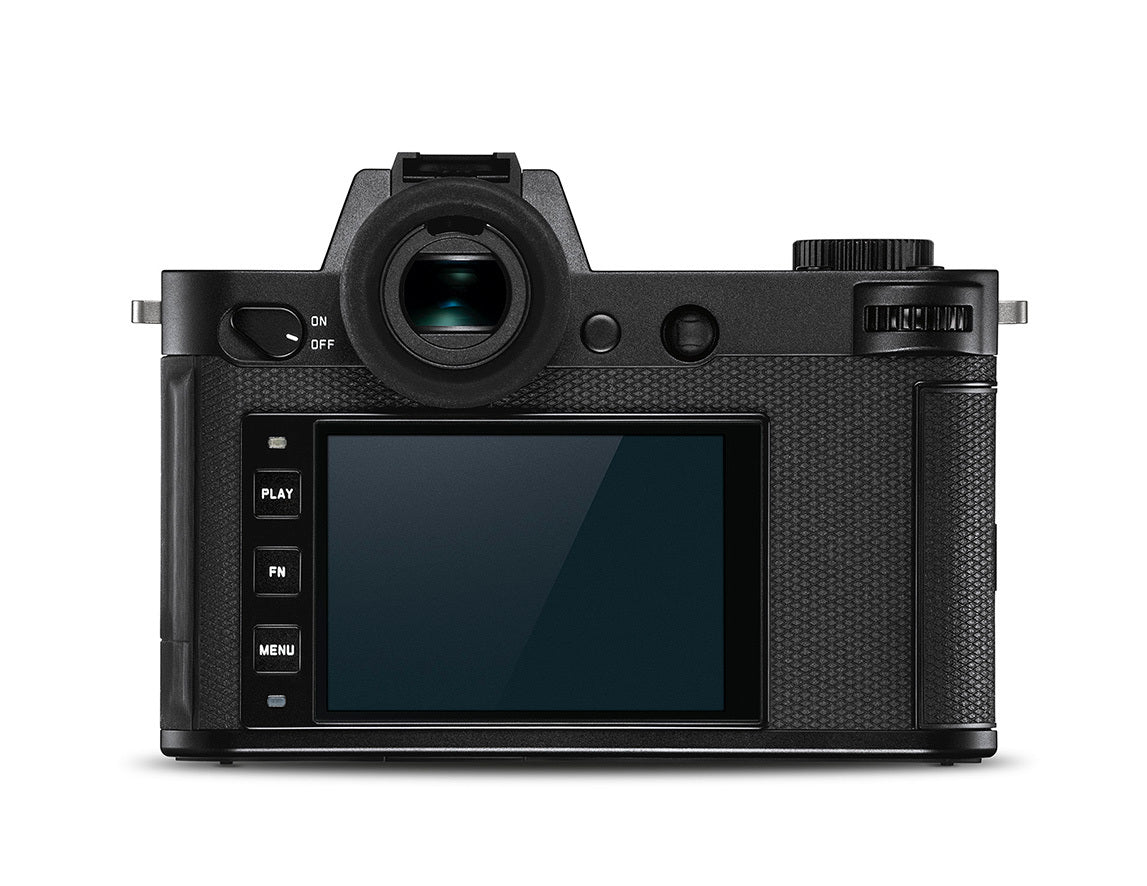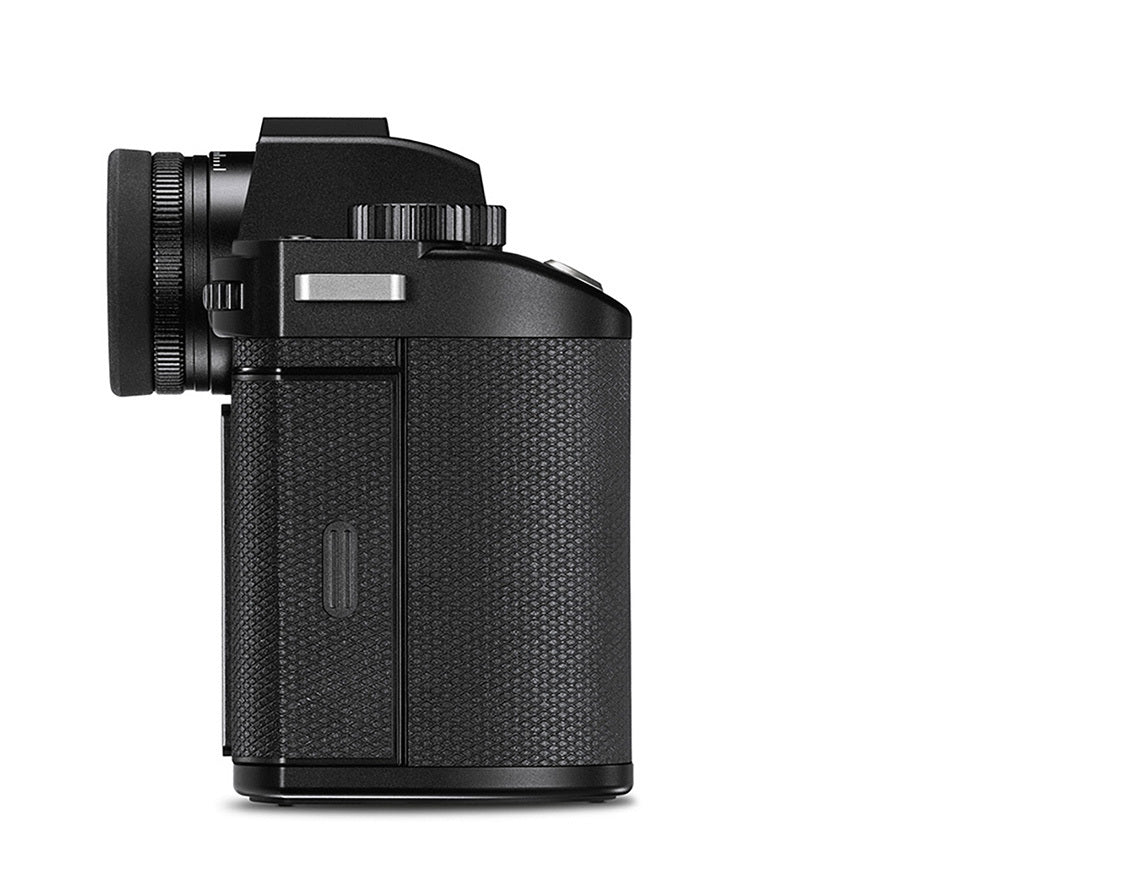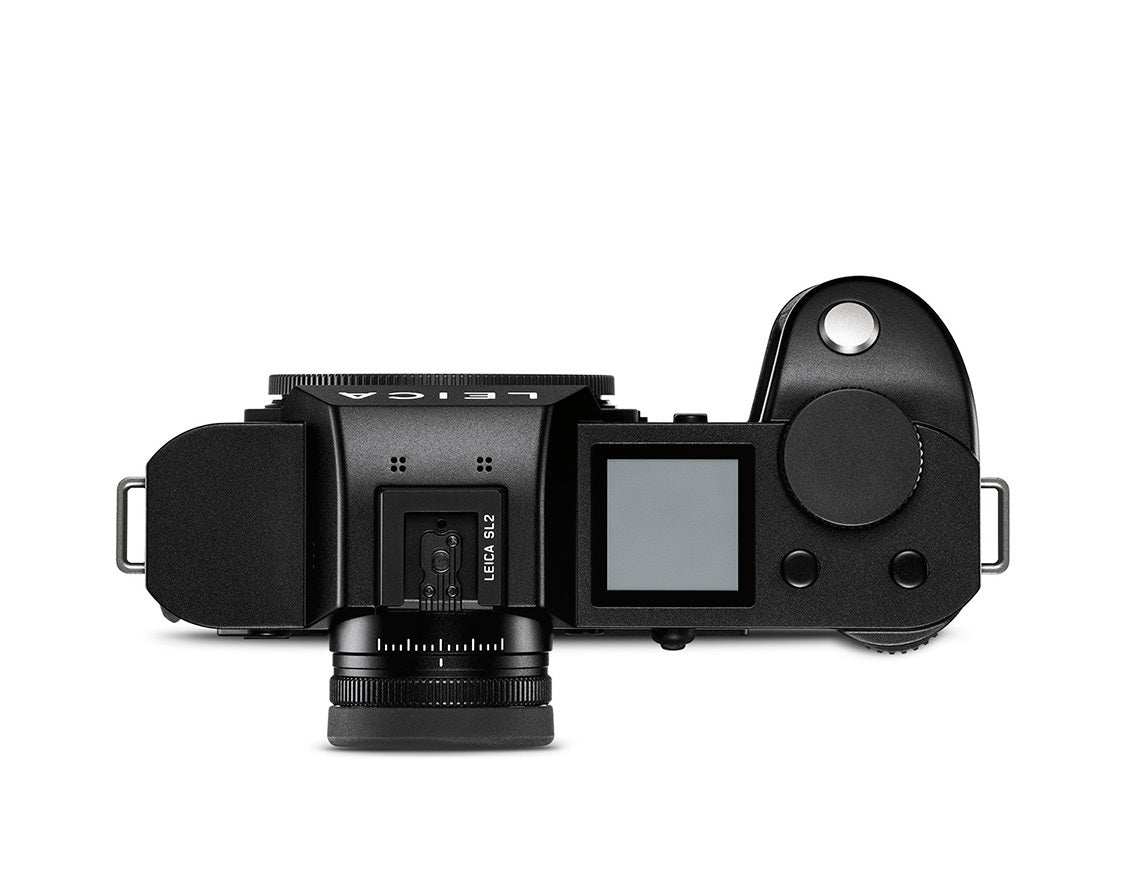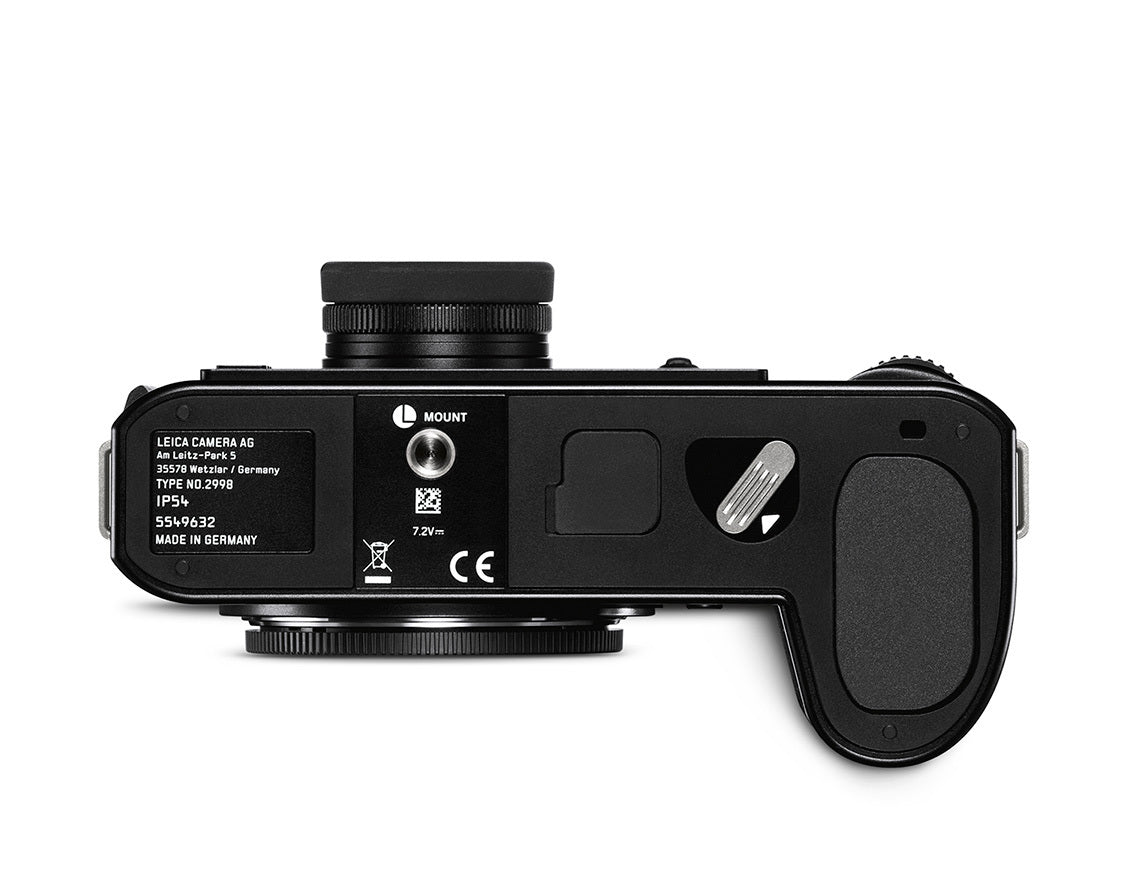 Leica SL2 Black - Canada Only
Key Features
47MP Full Frame Sensor
5.76MP OLED EVF
4K Video Recording with Cine Mode
L-Mount SL Lenses from 16 - 280mm
Details
Product Details

The Leica SL2 combines a brand new 47 megapixel full frame CMOS sensor with state-of-the-art sensor-based Body Image Stabilization, to get the best image and video quality possible with all Leica lenses. The new Maestro III processor enables fast burst shooting and 4K for the highest quality and flexibility, and the optional Cine Mode speaks the language of cinematographers who require a professional work flow. The new OLEDEVF with 5.76 million dots of resolution guarantees the clearest view and composition through a Leica lens. These new technical achievements paired with a large 3.2" rear LCD and the essential Leica three-button control layout make the SL2 the most capable and approachable professional system camera.


New Sensor with Body Image Stabilization

The newly developed 47 megapixel full frame CMOS sensor – with an ISO range of 50 - 50,000 – gives photographers all the resolution they need while still maintaining high speeds and versatile low-light shooting. The integrated BIS system offers up to 5.5 stops of stabilization with any lens, including adapted Leica lenses never before stabilized, allowing stills and video to be steadier and helping guarantee sharp images even in low light with slower shutter speeds.

4K Video Recording with Cine Mode

The Leica SL2 is a perfect hybrid platform for both stills and video, now recording 4K across the full sensor. It goes further with 4K video up to 60 fps, a cropped 5K mode, built-in 3.5mm headphone and mic jacks and 10-bit quality direct to card. For pros operating in a high-level work flow, the SL2 can be set to Cine Mode to speak the language of cinematographers. For example, shutter speed becomes shutter angle and ISO becomes ASA.

Leica Object Detection Autofocus System

The advanced contrast-detect autofocus system of the Leica SL2 is capable of face detection and body detection, to track moving subjects and maintain pinpoint accuracy. Intelligent-AF (iAF) can be used to focus on still subjects and begin tracking them as soon as they move. The focusing settings can also be fine-tuned by the user to adjust the behavior and tolerances for tracking.

Long Exposures in Less Time

Users now have the option of turning off Long Exposure Noise Reduction in the menu of the Leica SL2, allowing photographers who capture long exposures to work quicker and more conveniently. Capture detail in even the darkest scenes with a maximum shutter time of 30 minutes.

Leica Camera is happy to announce a new cooperation with Capture One. Capture One 21 Pro allows photographers to tether their camera to a computer by cable. The software offers advantages such as a powerful Color Editor tool, as well as a straightforward user interface that can easily be adapted to the photographer's requirements. The new version of Capture One 21 Pro includes improved import options, simple Brush tool settings, as well as the new Pro Standard color profiles, which prevent color shifts when making changes to the contrast. Exposure settings can be controlled from Capture One 21 Pro and photos can be taken remotely from the software. Tethering with the Leica S and SL-system has never been easier.


Specifications

Camera type:

Mirrorless full-frame system camera

Type no:

2998

Buffer memory:

4 GB: DNG™: 78 recordings / JPG: > 100 recordings

Storage medium:

UHS-II (recommended), UHS-I, SD/SDHC/SDXC memory card

Material:

Full-metal housing made of aluminum and magnesium, leatherette, cover, splash-water protected in compliance with IEC standard 60529 (protection type IP54).

Lens mount:

Leica L bayonet with contact strip for communication between lens and camera

Operating conditions:

-10 to +40°C

Interfaces:

ISO accessory shoe with additional control contacts, HDMI jack 2.0b Type A, USB 3.1 Gen1 Type C, Audio-Out 3.5 mm/Audio-In 3.5 mm, communication interface in the base cover for multifunction hand grip

Tripod thread:

A 1⁄4 DIN 4503 (1⁄4") with stainless steel in the base

Dimensions (WxHxD):

146 x 107 x 42 mm

Weight:

Approx. 835 g (without battery)

Sensor

Sensor size:

CMOS sensor, pixel pitch: 4.3 μm / Fullframe (47.3 MP): 8368 x 5584 pixels / APS-C (20.2 MP): 5504 x 3664 pixels

Image Stabilization:

5 axis Body Image Stabilization. Camera stabilizes up to 5.5 stops

Filter:

RGB color filter, UV/IR filter, no low-pass filter

Processor:

Leica Maestro series (Maestro III)

File formats:

Photo: DNG™ (raw data), DNG + JPG, JPG (DCF, Exif 2.31) Video: MP4: H.264/MPEG-4 AVC (Audio Format: 2ch 48kHz/16 bit, AAC), MOV: H.264/MPEG-4 AVC (Audio Format: 2ch 48 kHz/16 bit, AC-3)

Picture resolution:

DNG™: 8368 x 5584 pixels (46.7 MP) JPG: 8368 x 5584 pixels (46.7 MP), 6000 x 4000 pixels (24 MP), 4272 x 2848 pixels (12 MP)

Color depth:

DNG™: 14 bit, JPG: 8 bit

Color space:

Picture: sRGB, ECI-RGB v2.0, Adobe RGB Video: Rec. 709/Rec. 2020 (HLG)/L-Log

File size:

DNG™: 84.4 MB JPG: depending on resolution and image content Video: max. length: 29 min, max. file size: 96 GB

Recording Mode Video:

Video mode: P - A - S – M / Cine mode: M

Video resolution/frame rate:

MOV 5K: 29.97 fps, 25 fps, 23.98 fps / MOV C4K: 59.94 fps, 50 fps, 29.97 fps, 25 fps, 24 fps / MOV 4K: 59.94 fps, 50 fps, 29.97 fps, 25 fps, 23.98 fps / MOV FHD: 180 fps, 150 fps, 120 fps, 100 fps, 59.94 fps, 50 fps, 29.97 fps, 25 fps, 23.98 fps / MP4 4 K: 59.94 fps, 50 fps, 29.97 fps, 25 fps, 23.98 fps / MP4 FHD: 180 fps, 150 fps, 120 fps, 100 fps, 59.94 fps, 50 fps, 29.97 fps, 25 fps, 23.98 fps

Bit Rate:

8/10 bit for recordings on SD card, 10 bit via HDMI output

Video Gamma:

Rec. 709, L-Log Rec. 2020, HLG Rec. 2020

Viewfinder (EVF):

Resolution: 5,760,000 dots, 120 fps, magnification: 0.78x, aspect ratio: 4:3, frame coverage: 100%, exit pupil position: 21mm, setting range +2/-4 diopters, with eye sensor for automatic switchover between viewfinder and LCD panel, time delay 0.005 s

LCD panel:

3.2" (backlight LED) with anti-fingerprint and anti-scratch coating, 2,100,000 pixels (dots), format 3:2, touch control available

Top display:

1.28" highly reflective trans-reflective monochrome LCD, 128 x 128 pixels, viewing angle 120°; anti-fingerprint coating

Shutter

Shutter type:

Electronically controlled focal plane shutter/electronic shutter

Shutter speeds:

Mech. shutter: 30 min to 1⁄8000 s / Electr. shutter function: 1 s to 1⁄40000 s / Flash Sync: up to 1/250 s

Shutter button:

Two-stage (1st stage: Activation of the camera electronics including autofocus and exposure metering, 2nd stage: Taking the picture)

Self-timer:

Delay time: 2 s or 12 s

Picture Series:

Single Continuous Low Speed (3 fps), Continuous Medium Speed (6 fps), Continuous High Speed (10 fps without AFc/AE/WB), Continuous Super Speed (20 fps with electr. shutter function without AFc/AE/WB), Interval Shooting, Exposure Bracketing, Multishot

Multishot:

Generates 2 DNGs: 1x 47 MP, 1x 187 MP (8 pictures are combined into one high-res image)

Focusing

Focus Mode:

Automatic (Autofocus in modes iAF/AFs/AFc/Touch AF) or manual. With manual setting: Auto Magnification and Focus Peaking optionally available as focus aids

Autofocus system:

Based on contrast metering and depth mapping

Autofocus modes:

Intelligent AF (autonomously selects AFs and AFc), AFs (picture taken only after successful focusing), AFc (picture can be taken at any time), AF setting can be saved

Autofocus Metering Methods:

Spot (can be shifted), Field (can be shifted), Multi-Field, Zone, Face detection, object tracking, optional Touch AF

Autofocus Metering Fields:

225

Exposure

Exposure metering:

TTL ("Through The Lens" exposure metering)

Exposure Metering Methods:

Spot, Center-Weighted, Multi-Field

Exposure modes:

Automatic program (P), Aperture priority (A): manual aperture setting, Shutter priority mode (S): manual shutter speed setting Manual (M): manual setting for shutter speed and aperture

Exposure Compensation:

±3 EV in 1⁄3 EV increments or 1/2 EV increments

Automatic bracketing:

3 or 5 exposures, up to ±3 EV, in 1⁄3 EV increments Shift function: up to ±3 EV, additional JPG-HDR

ISO sensitivity range:

Auto ISO: ISO 100 to ISO 50000, Manual: ISO 50 to ISO 50000

White balance:

Automatic (Auto), Daylight 5200 K, Cloudy 6000 K, Shadow 7000 K, Tungsten 3200 K, HMI 5600 K, Fluorescent Warm 4000 K, Fluorescent Cold 4500 K, Flash 5400 K, Gray Card Live View, Gray Card, Color Temperature 2000 K to 11500 K

Flash

Flash unit connector:

Accessory shoe

Flash sync time:

1⁄250 sec, slower shutter speeds available, automatic changeover to TTL linear flash mode with HSS-compatible Leica flash units

Flash exposure metering:

Using center-weighted TTL pre-flash metering with Leica flash units (SF 26, 40, 58, 60, 64) or with system-compatible flash units, flash remote control SF C1

Flash exposure compensation:

SF 40: ±2 EV in 1⁄2 EV increments, SF 60: ±2 EV in 1⁄3 EV increments

Equipment

Microphone:

Stereo internal + microphone input 3.5 mm stereo jack

Speaker:

Mono internal + headphones output 3.5 mm stereo jack

WLAN:

The Leica FOTOS app is required to use the WLAN function. The Leica app is available from the Apple App Store™ or the Google Play Store™. Compliant with Wi-Fi IEEE802.11b/g/n, 2.4 GHz, channel 1-11 (2412-2462 MHz) and Wi-Fi IEEE802.11ac, 2.4 GHz & 5 GHz, channel 39-48 (5180-5240 MHz), channel 52-64 (5260-5320 MHz), channel 100-140 (5500-5700 MHz) (standard WLAN protocol), encryption method: WLAN-compatible WPA™/WPA2™

Bluetooth:

Bluetooth v4.2 (Bluetooth Low Energy (BLE)), 2402 to 2480 MHz

GPS:

Via Leica FOTOS app

Menu languages:

English, German, French, Italian, Spanish, Russian, Japanese, Simplified Chinese, Traditional Chinese, Korean

Power supply

Rechargeable battery (Leica BP-SCL4):

Lithium-ion rechargeable battery, rated voltage: 7.2 V (DC); capacity: 1860 mAh (min.), approx. 370 recordings (based on CIPA standard, without EVF); charging time: approx. 140 min (after deep discharge); manufacturer: Panasonic Energy (Wuxi) Co. Ltd., Made in China

USB Power Supply:

USB charger function in standby mode or when switched off, USB power supply when switched on

Charger (Leica BC-SCL4):

Input: AC 100–240 V, 50/60 Hz, 0.25 A, automatic switchover; Output: DC 8.4 V 0.85 A; Manufacturer: Salom Electric (Xiamen) Co., Ltd., Made in China
Explore Your Bundles
Be prepared for what your photography career might bring. Start your Leica journey with the perfect bundle to design your experience.