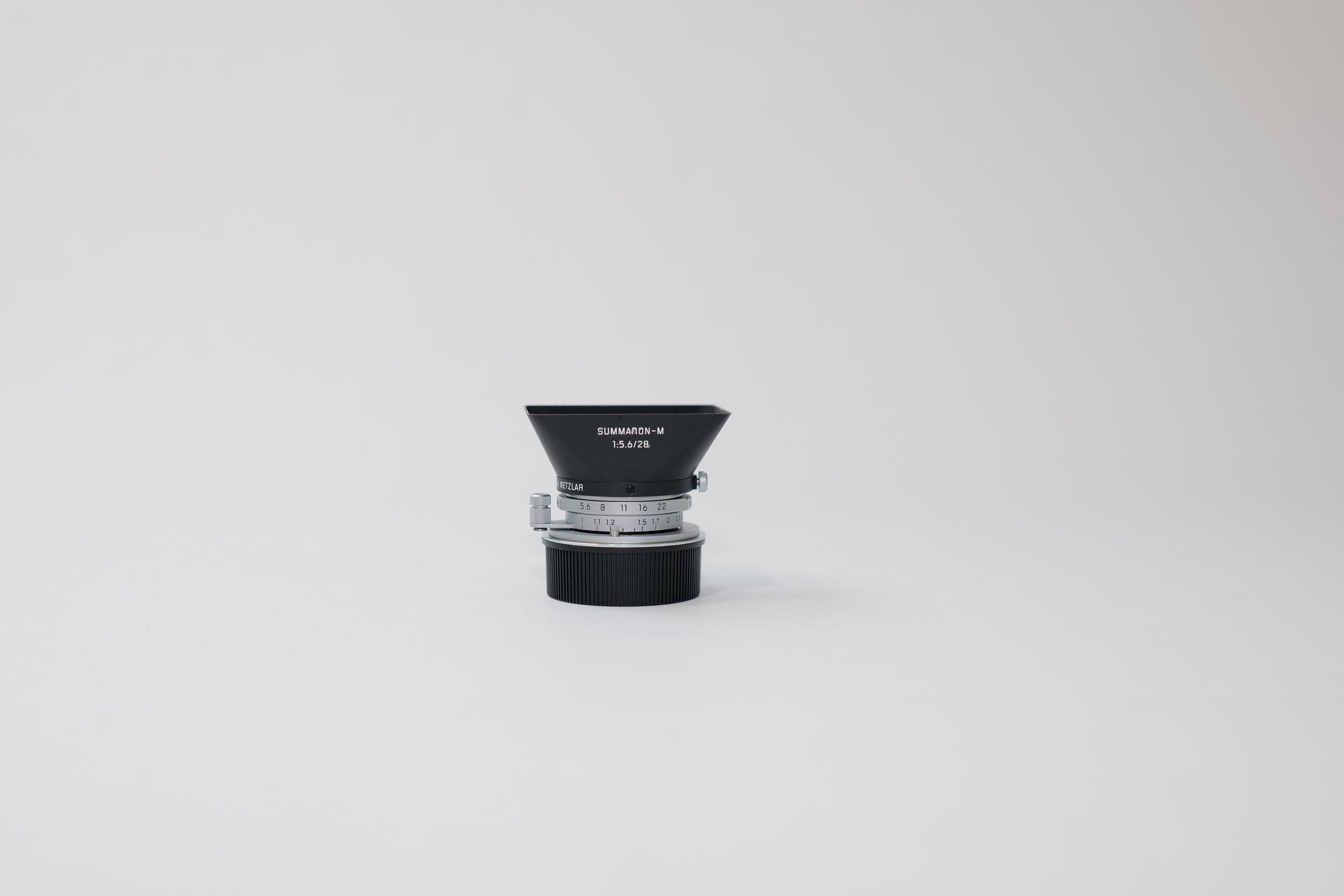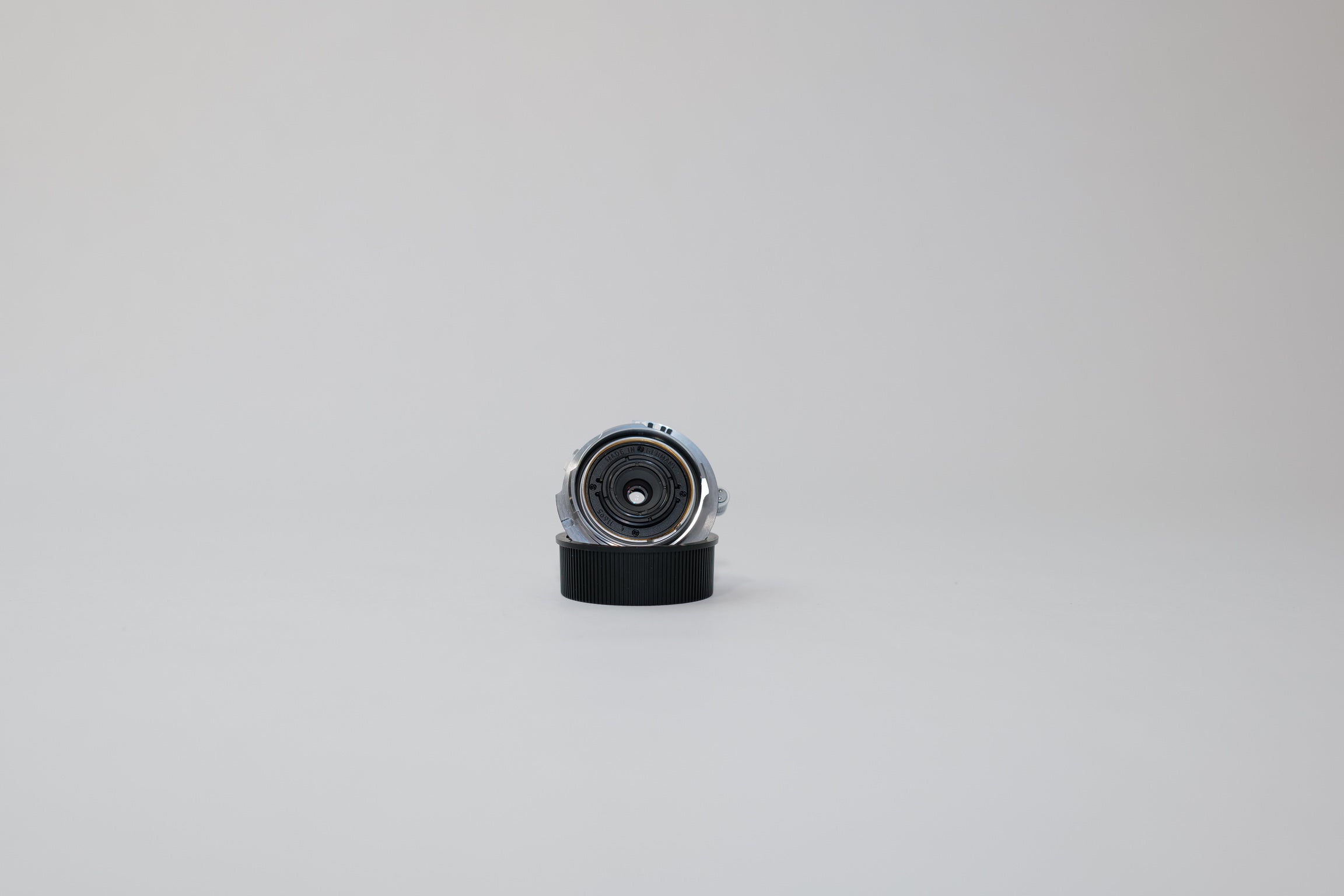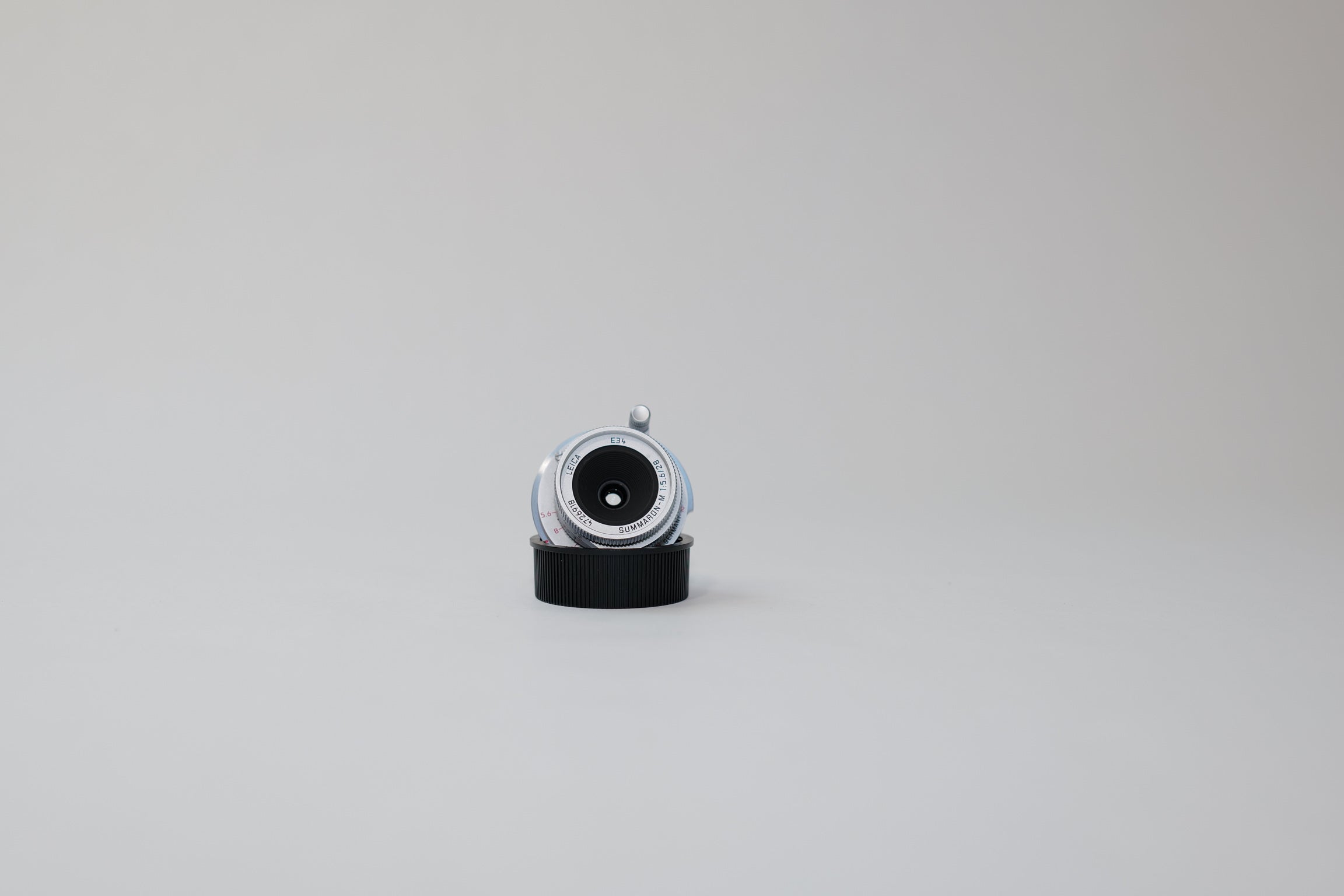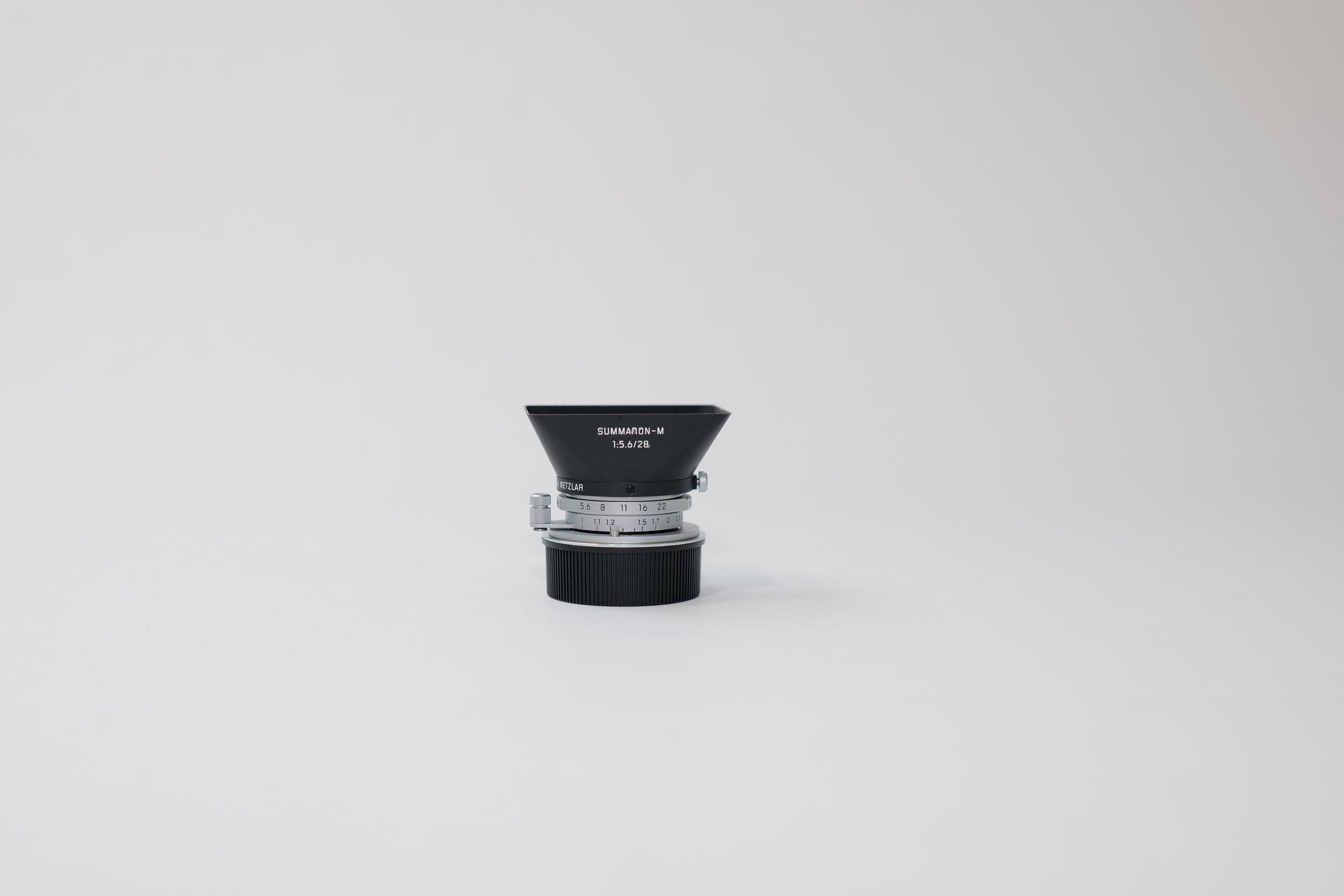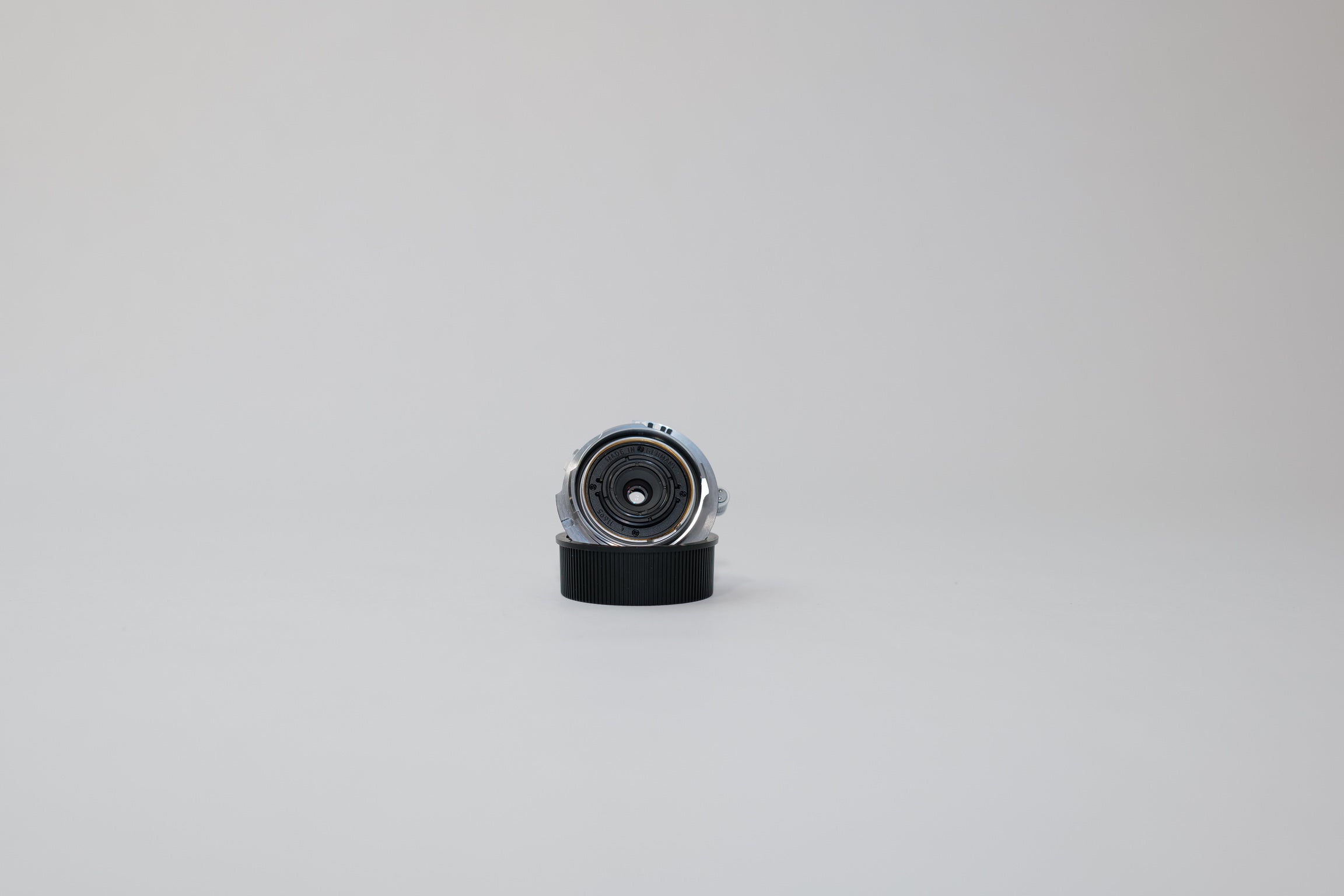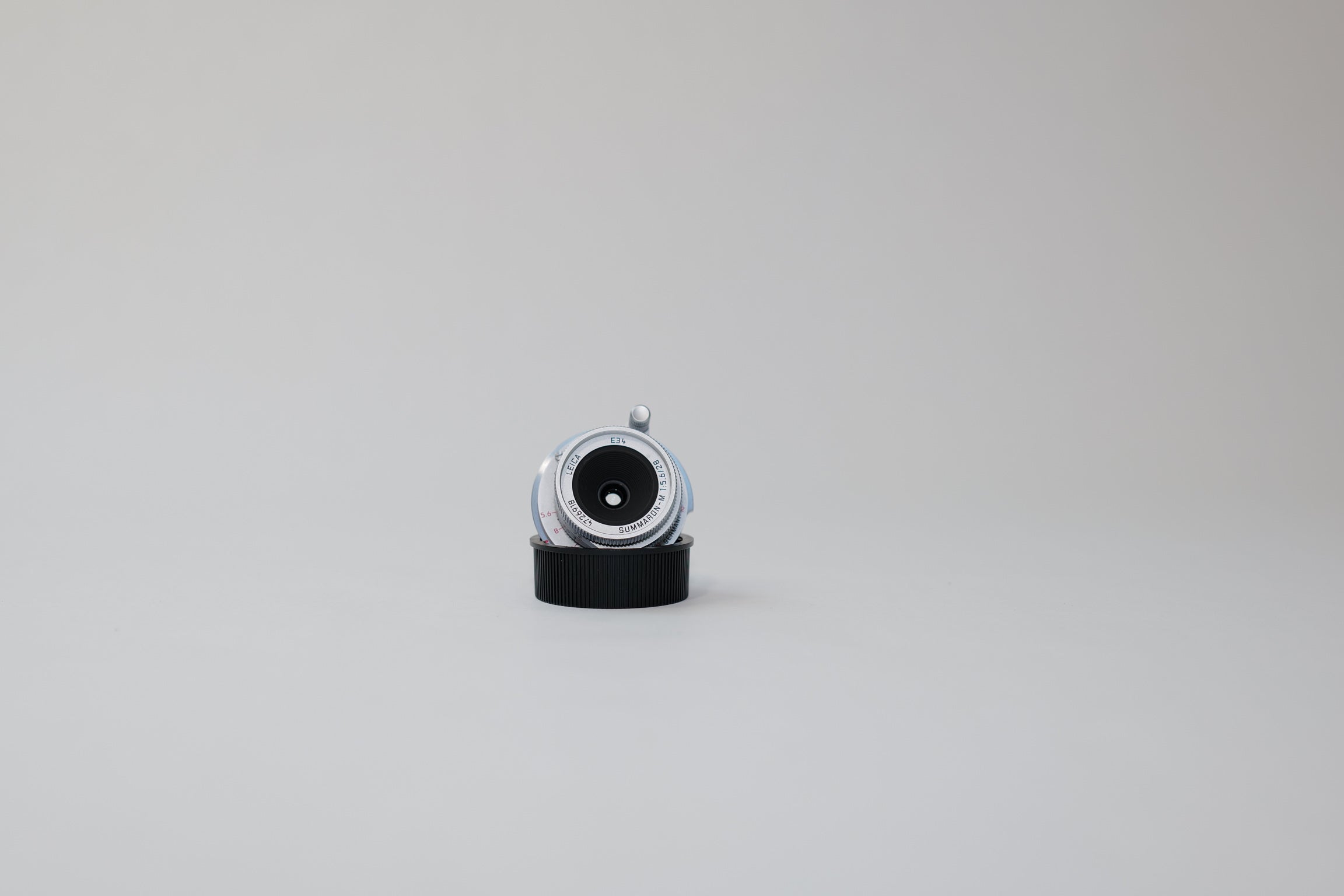 Leica Summaron-M 28mm f/5.6 Lens (Silver)
Key Features
Used Leica Summaron-M 28mm f/5.6 Lens (Silver) - 11695
Mint Complete 
Details
Product Details

Based on the classic screw-mount version of this lens from 1955, this silver Summaron-M 28mm f/5.6 Lens from Leica has been updated to contemporary standards, and fitted with an M-mount bayonet, yet still sports the ultra slim profile and vintage aesthetic. This wide-angle prime's calling card is its small, discreet size that is ideal for use as an everyday lens, and its symmetrical six elements in four groups optical design renders subjects with natural contrast and distinctive vignetting for a unique character and analog quality. Manual focus operation permits working with subjects as close as 3.3' away, and an integrated depth of field scale aids in pre-focusing for faster, more spontaneous shooting. Complementing the lens is an included lens hood that is machined from solid brass to match the classic lines of the lens as well as guard against stray light from affecting image quality.


Explore Your Bundles
Be prepared for what your photography career might bring. Start your Leica journey with the perfect bundle to design your experience.