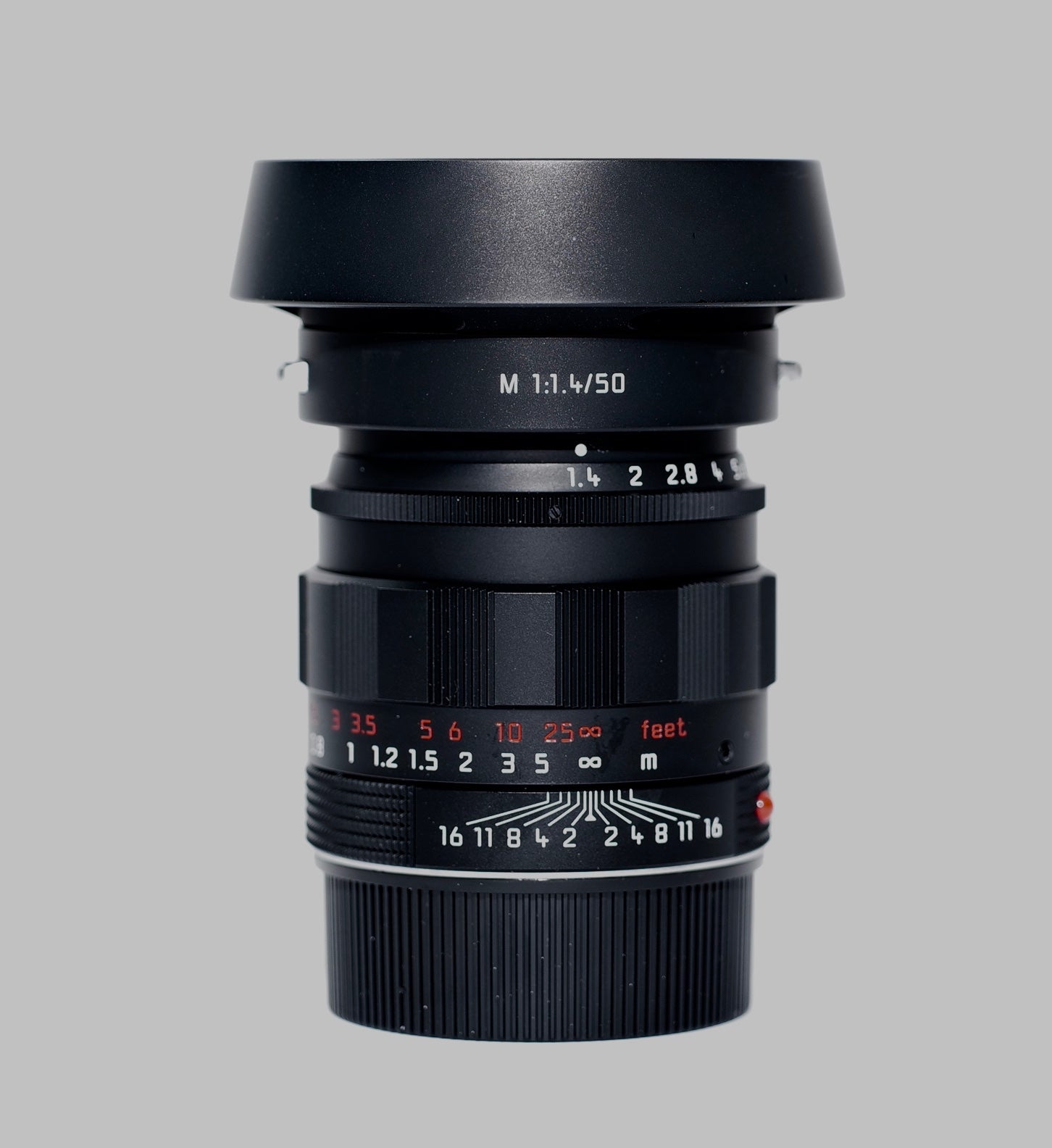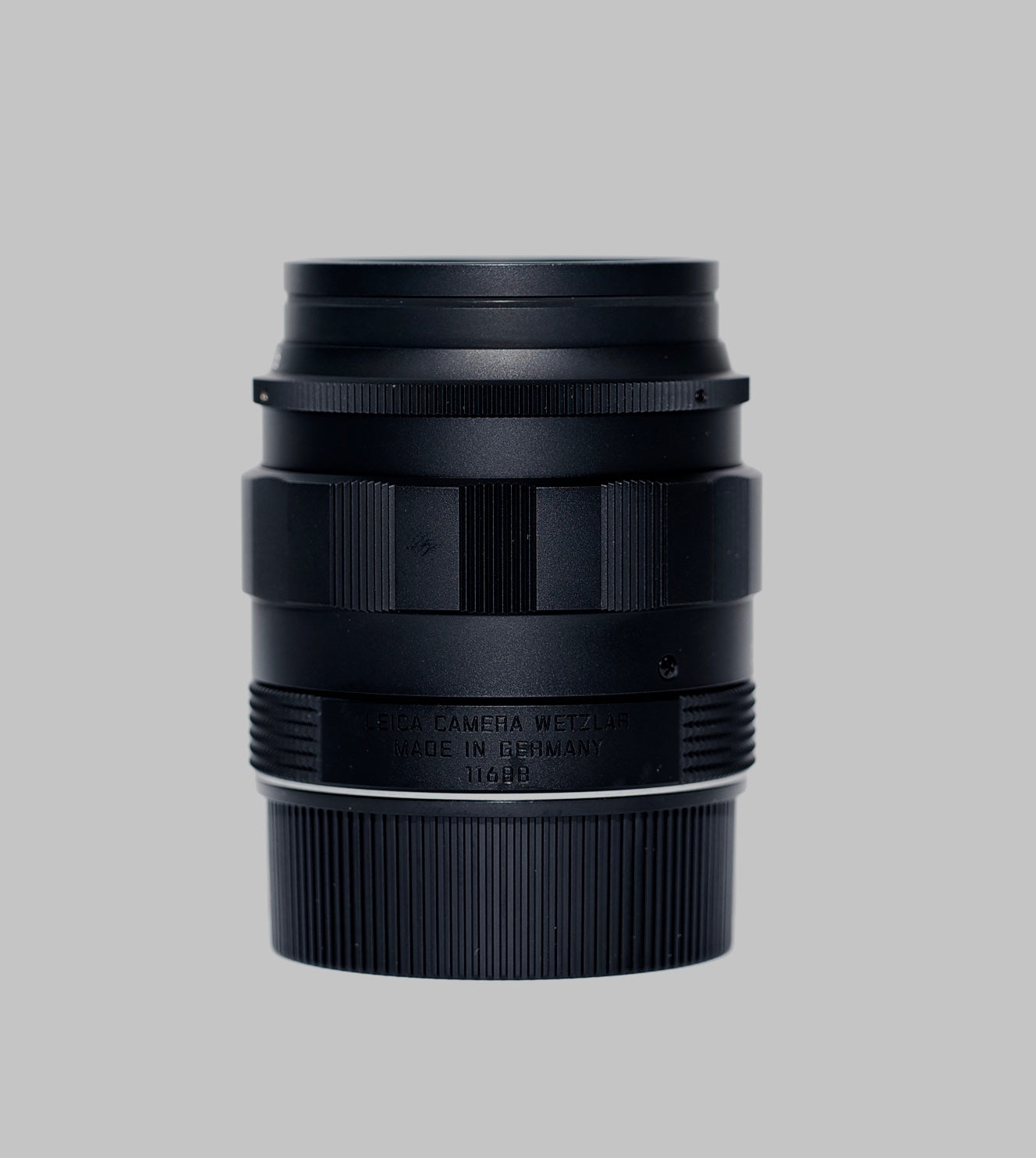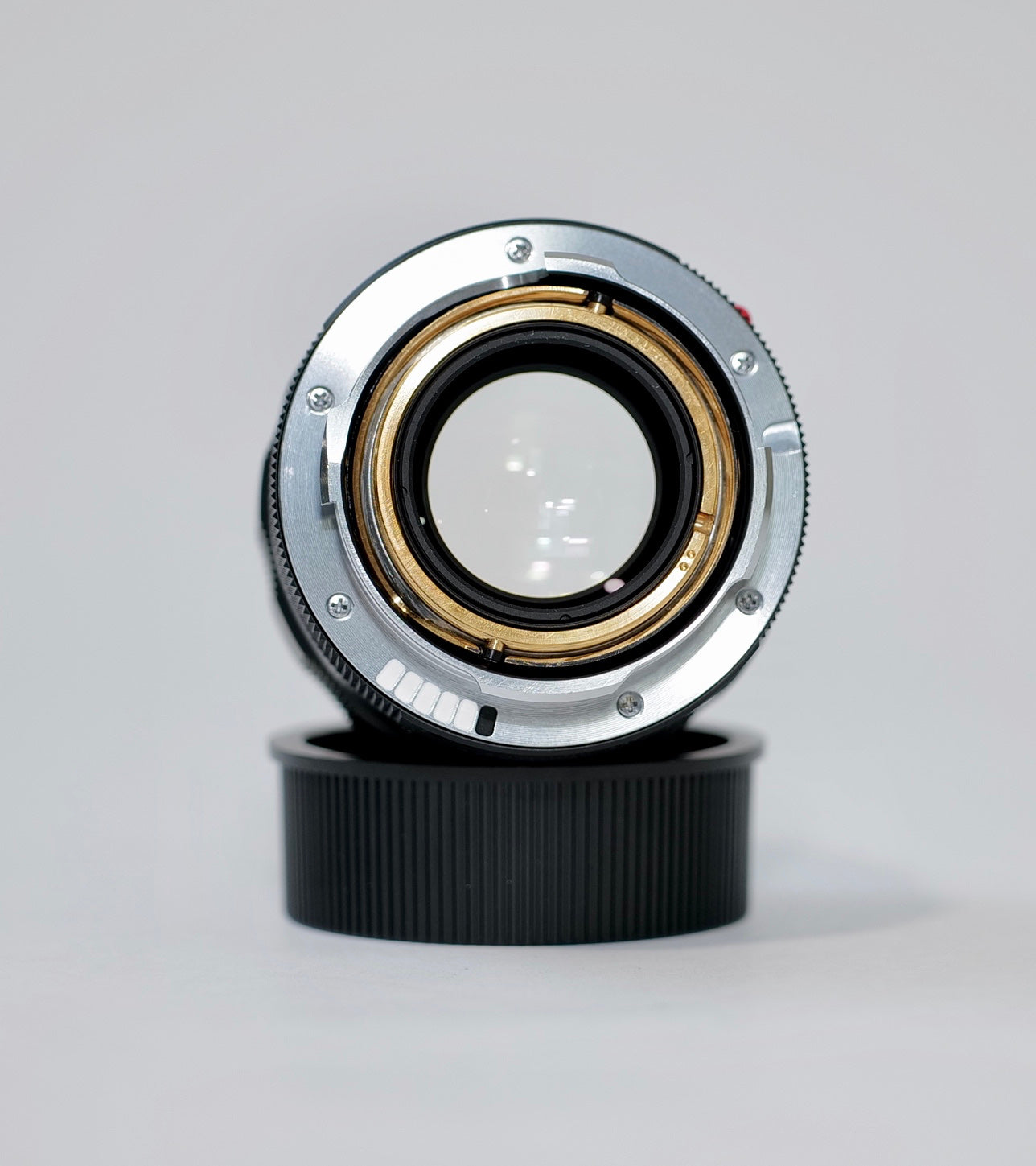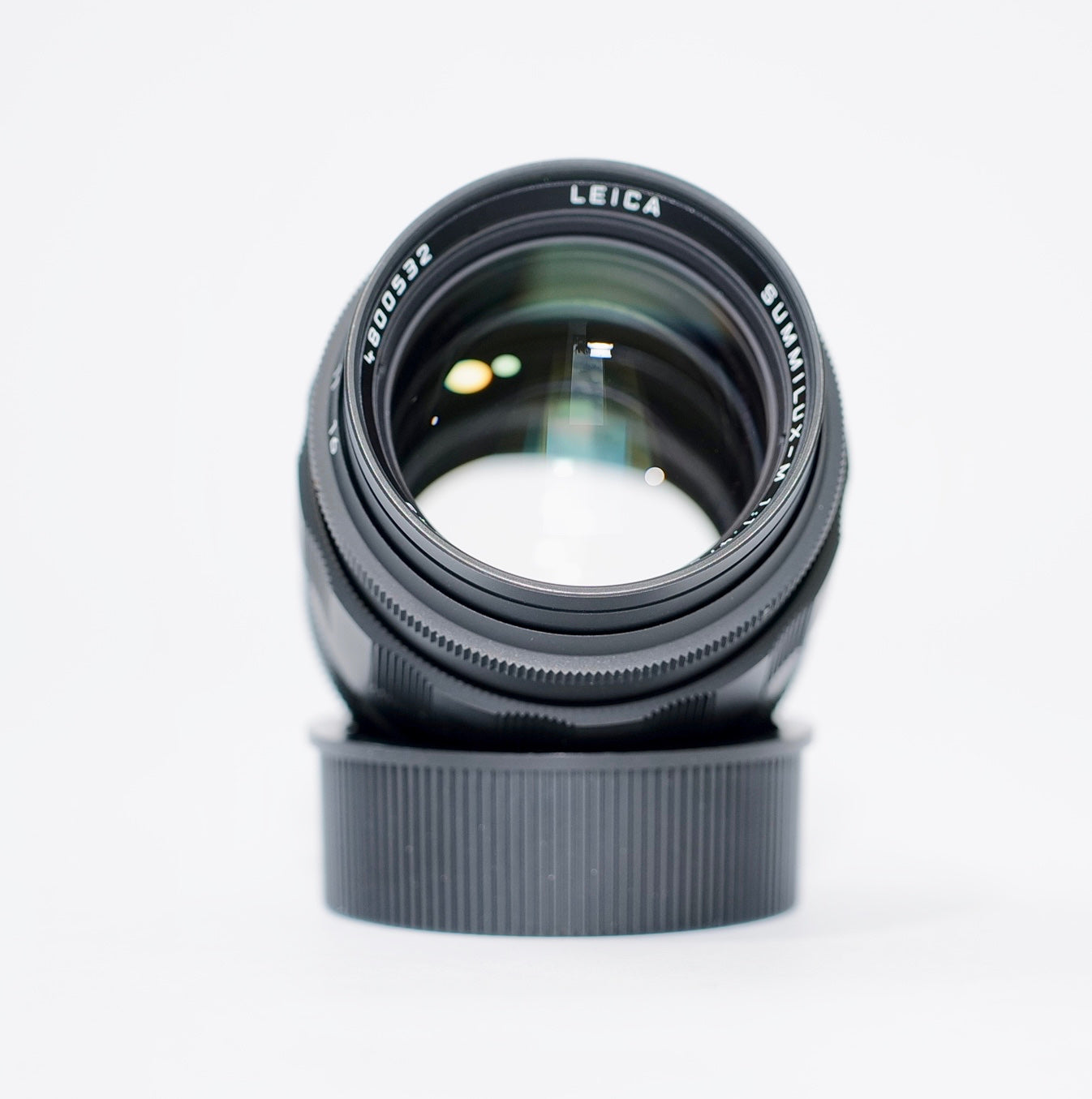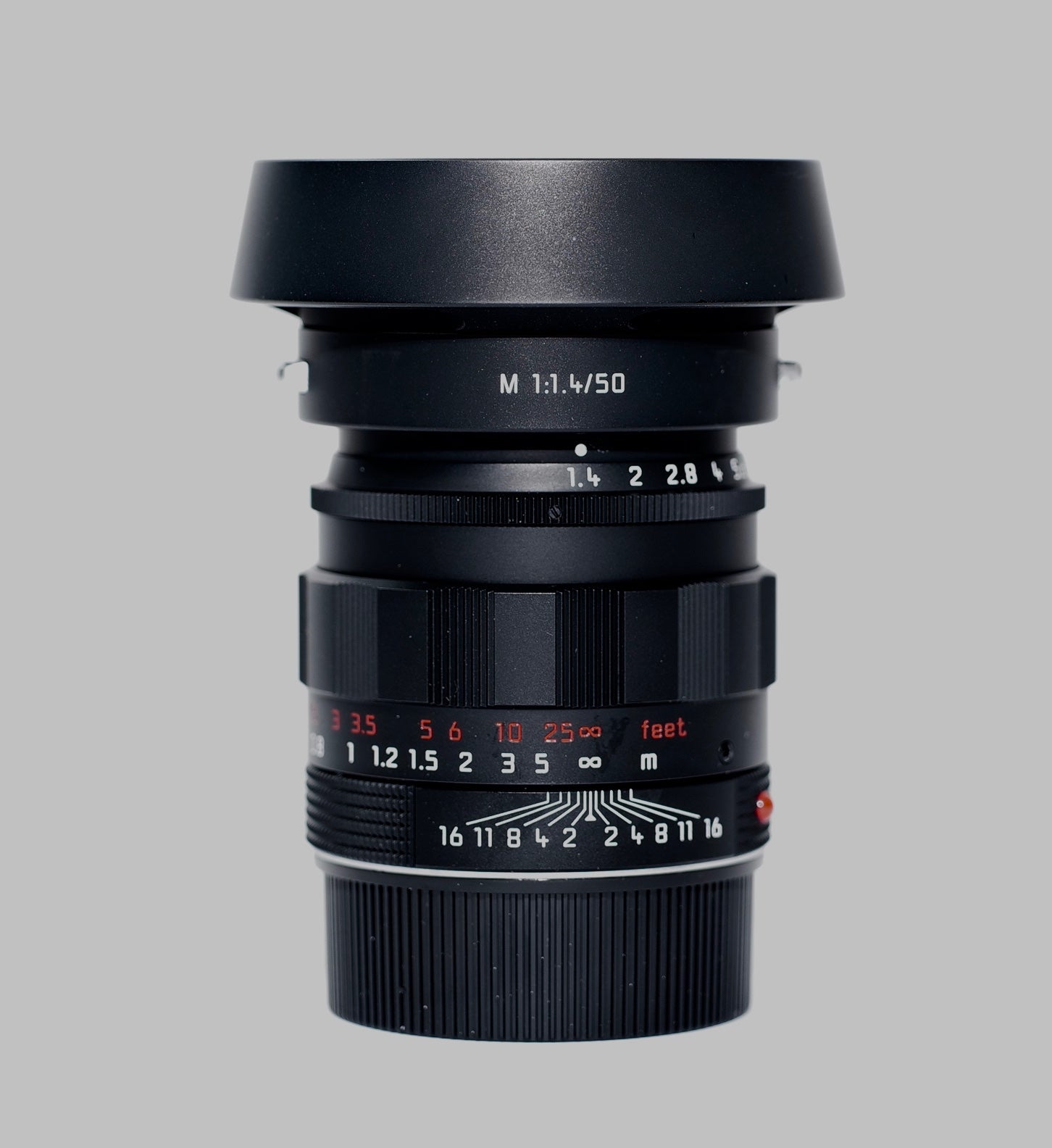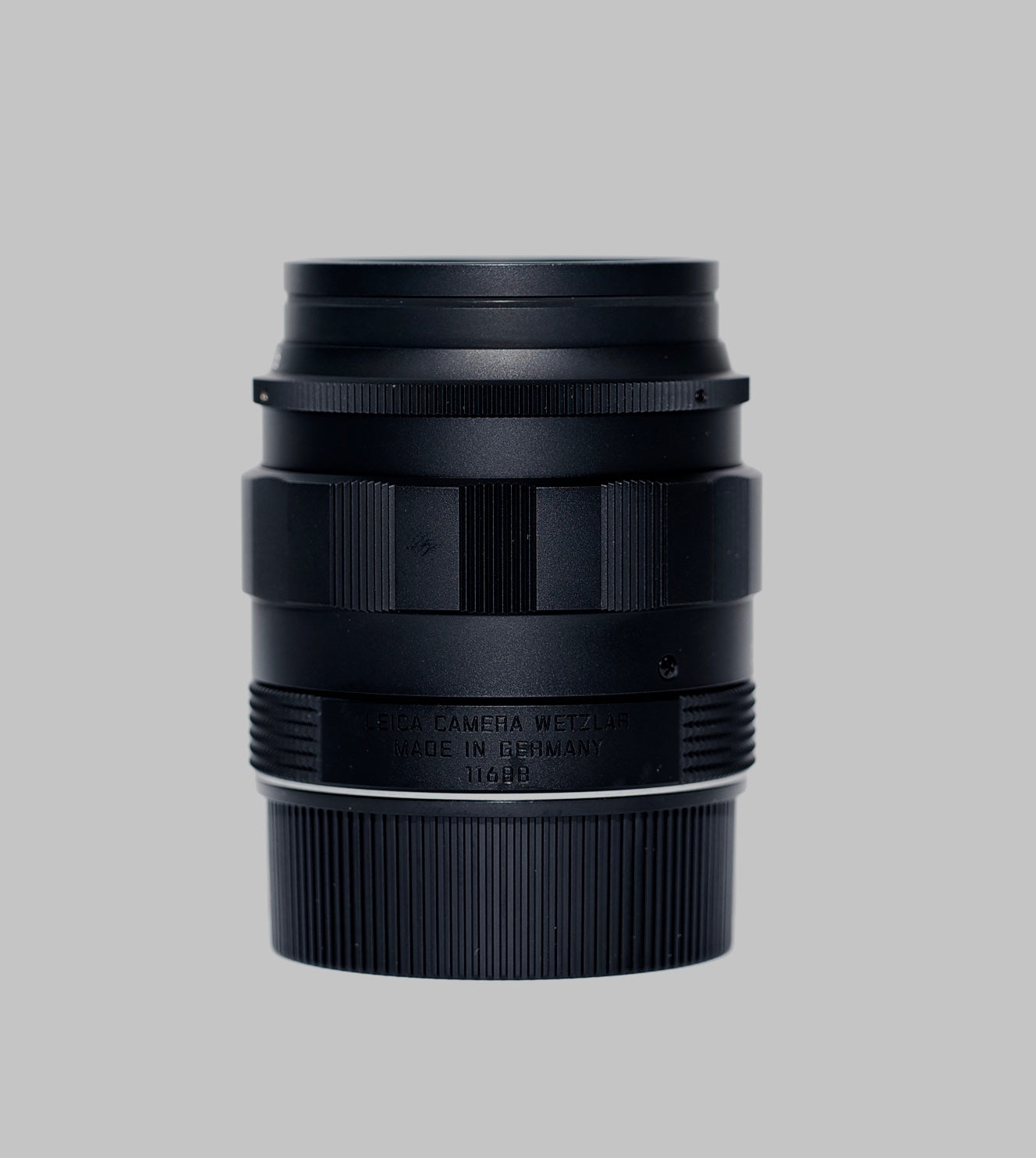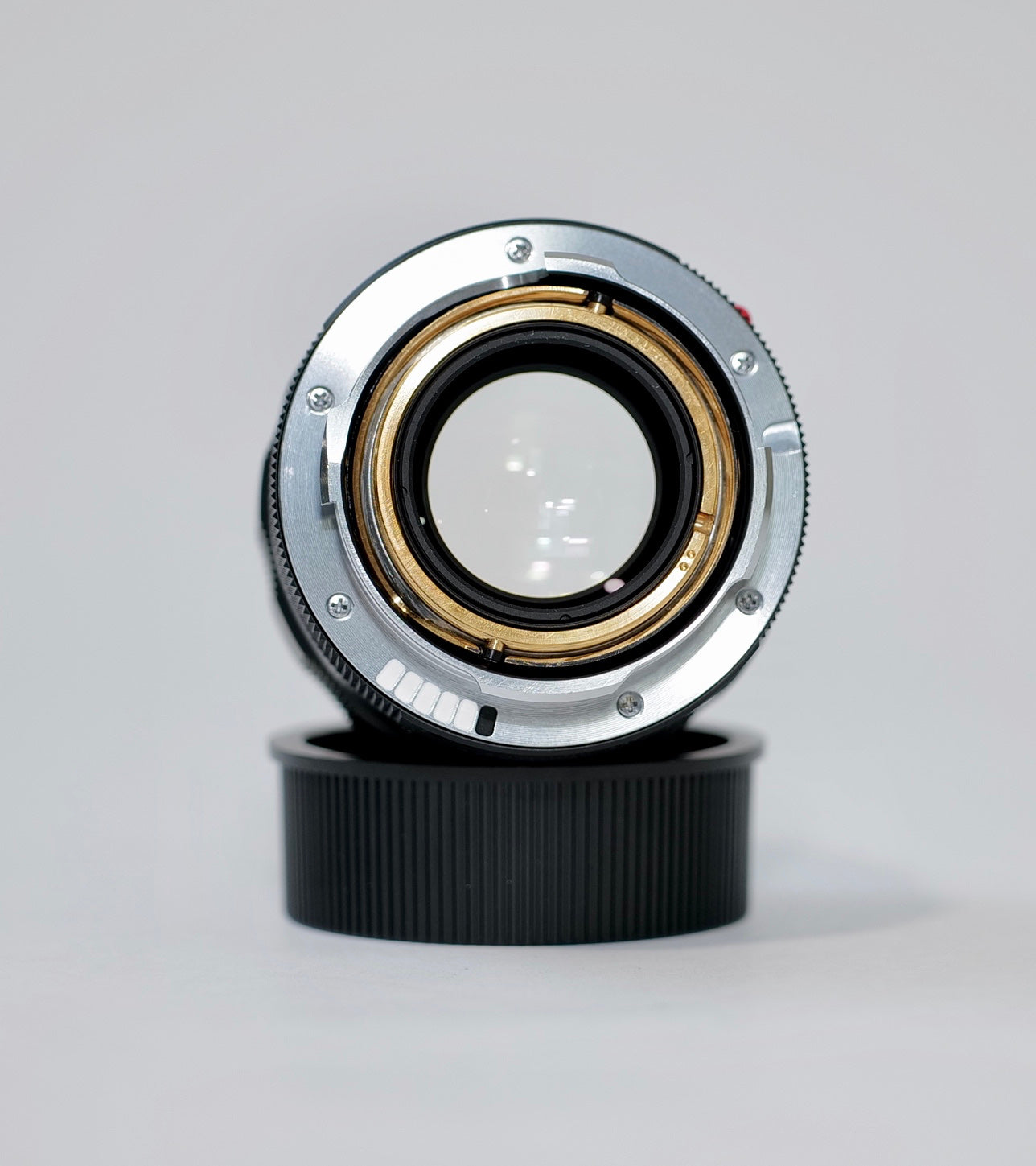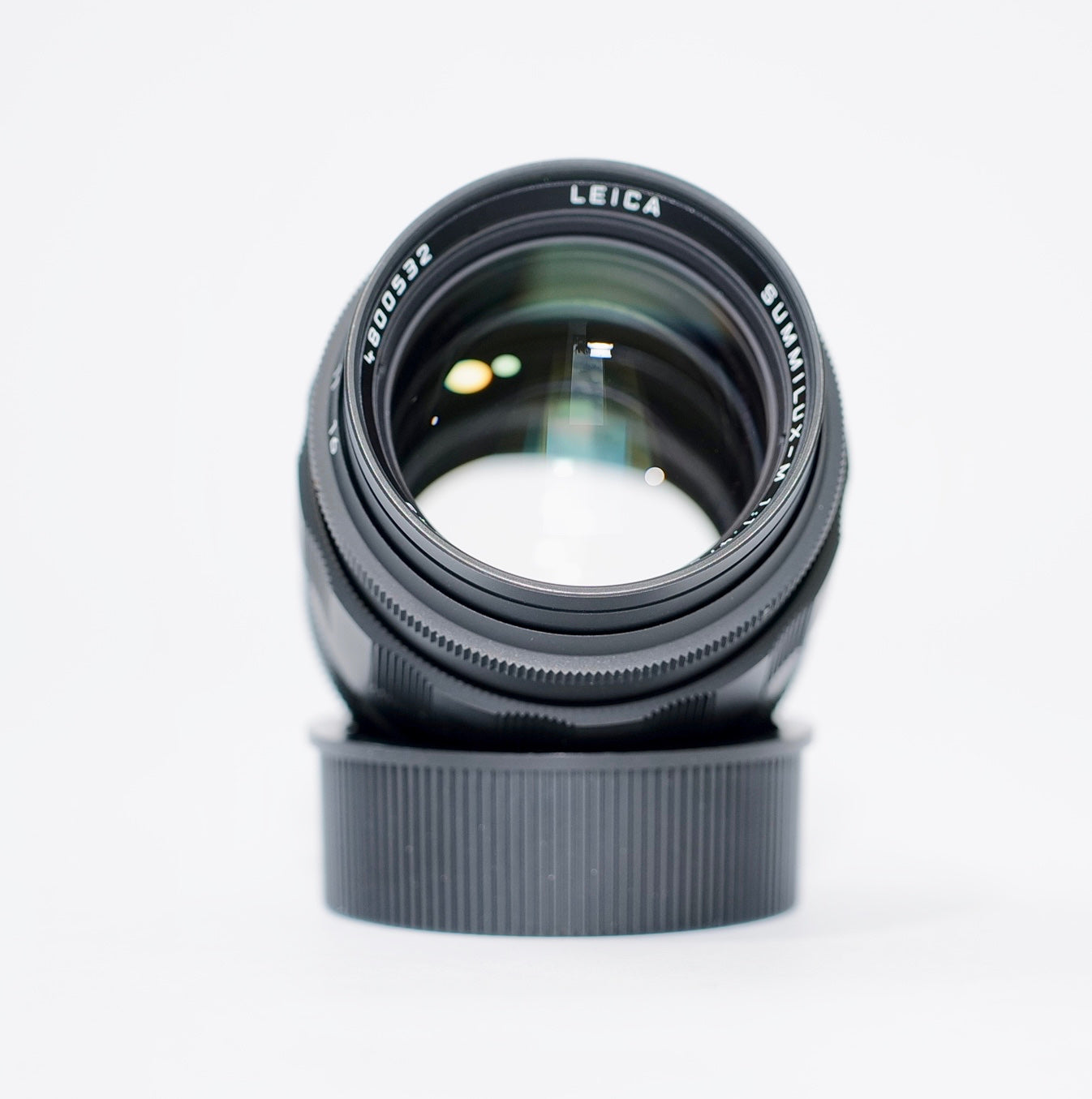 Leica Summilux-M 50mm f/1.4 ASPH. Lens
Key Features
Used Leica Summilux-M 50mm f/1.4 ASPH. Lens - 11688
Details
Product Details

Resembling its predecessor from 1959, the black-chrome edition Leica Summilux-M 50mm f/1.4 ASPH. Lens features a unique matte black finish along with a classic exterior design akin to the first production run of this renowned lens. While recalling its past on the outside, this edition is also characterized by its contemporary optical design that incorporates one aspherical element and one floating element, as well as elements made from anomalous partial dispersion and high refractive index glasses. This sophisticated construction helps to reduce chromatic aberrations and distortions throughout the focusing and aperture ranges, which contribute to high overall sharpness and clarity. Further benefitting the lens' overall versatility, the fast f/1.4 maximum aperture also aids in working in difficult lighting conditions as well as offers greater control over focus for shallow depth of field techniques. Pairing a classic outer design with innovative optical components, this black-chrome edition is the epitome of Leica's penchant for mixing both form and function.


Explore Your Bundles
Be prepared for what your photography career might bring. Start your Leica journey with the perfect bundle to design your experience.